Packing must-haves for the weekend family getaway you're planning this fall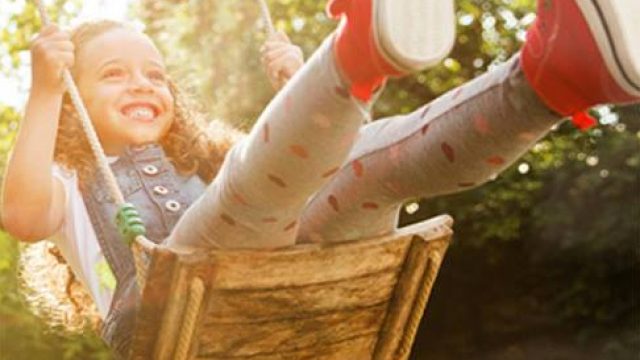 Fall is a great time to take a family road trip. The weather is perfect, the scenery is beautiful, and the kids get one last hurrah outside before the winter weather takes over. No weekend away is complete without these road trip must-haves. They'll take the stress out of packing so you can buckle up and enjoy the ride. Shotgun!
1. Audio books
Quell the choruses of Are we there yet? before they start with books on tape. Everybody will enjoy titles like Harry Potter and The Chronicles of Narnia, and depending on the length of your journey, the family can take turns picking what book comes next. You'll arrive at your destination before you can say "He Who Must Not Be Named."
2. Kid-friendly car snacks
One of the best parts about hitting the road is packing (and eating from) the snack bag. We suggest better-for-you options that both kids AND parents love like apples, rice cakes, peanut butter pretzels, and Capri Sun Organic.
Capri Sun Organic is a certified USDA organic juice drink with no artificial colors, flavors, preservatives, or added sugar. Each pouch provides 1/2 cup fruit juice, which is one serving of fruit according to the U.S. Dietary Guidelines. Head to Walmart to stock the car with delicious flavors like Fruit Punch, Tropical Punch, Apple, and Grape!
3. Lots and lots of layers
The weather is crisp and there's a chill in the air—especially at night. Even if you're spending a lot of time in the car, make sure everyone in your family has an easily accessible sweatshirt, hat, scarf, and pair of socks packed. They'll come in handy during pit stops, and the family members who are always a little bit cold will thank you.
4. A jump rope
When you're on a long drive, it's important to stop every few hours to get out, walk around, and stretch your muscles. When you take a bathroom break, break out the jump rope. It's a great way for cooped-up kids to let off some steam, and it hardly takes up any room in the car.
5. Slippers
When you're settled in for a road trip, you want to be completely comfortable. Why not swap your street shoes for house slippers? Slippers are much more comfortable, and help make the car feel like home. Plus, there's just something funny about wearing slippers in the car. It's guaranteed to give your kiddos the giggles!