I Have Scalp Psoriasis, and This $4 Product Is a Game-Changer
No flakes, irritation, or redness here.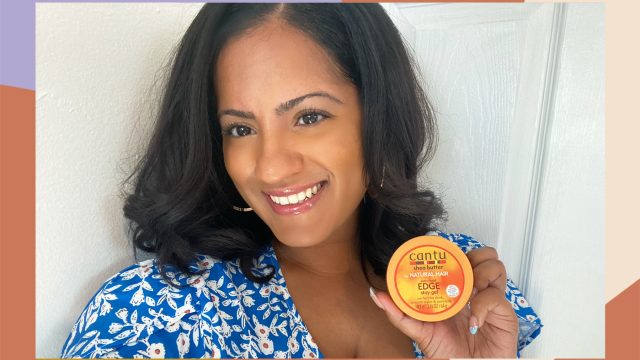 Living with scalp psoriasis makes wash-day and hairstyling difficult since I need to treat inflammation, redness, and painful, yellow dandruff-looking patches. Before realizing that I had a progressive and painful condition, I thought that I was dealing with a bad case of dandruff. For months, I tested DIY treatments recommended by my Dominican abuela, yet nothing helped. After speaking to a dermatologist, I found out that I had scalp psoriasis, which is an autoimmune disease that primarily affects the skin and causes excess flaking due to the rapid buildup of skin cells. In simpler terms, my scalp cells build up a lot faster than most and causes scaling on the skin's surface, and lots of hair products can trigger a reaction.
After my diagnosis, I quickly swapped out my shampoo, conditioner, and styling products to reduce scalp dryness and irritation. I learned that sulfates, silicones, mineral oils, and gluten needed to be eliminated from my hair routine completely, and experts advised staying away from hair spray, dry shampoo, gels, and edge controls. It's been a process finding hair products that work for my hair, and during the journey I've discovered anti-dandruff shampoos work well on my mixed-texture hair, milky conditioners that leave my strands silky smooth, and a hydrating edge control I can actually use—the Cantu Shea Butter Extra Hold Edge Stay Gel.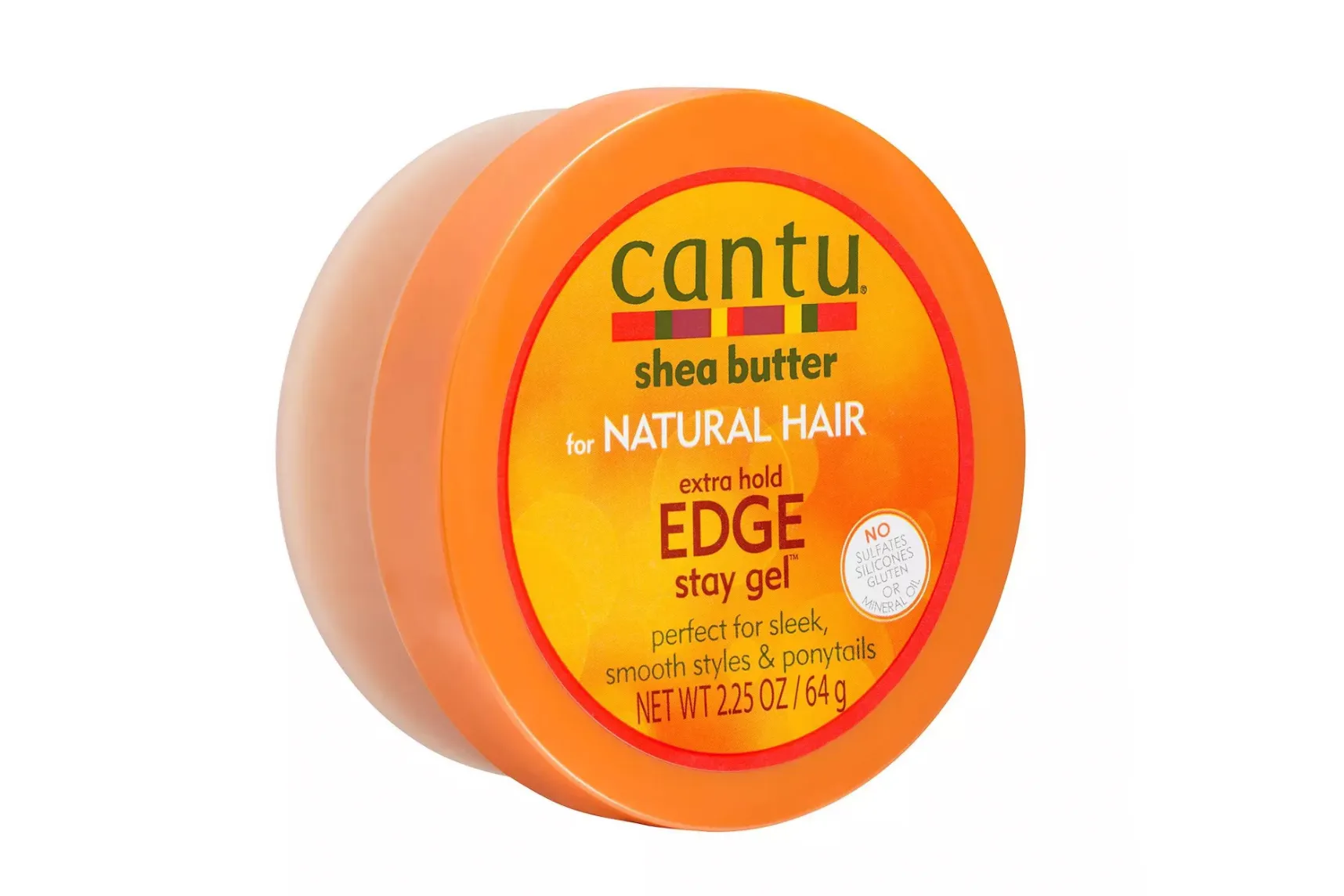 Shop it! $3.97, amazon.com
Finding a good edge control was important to me since I have lots of flyways on my hairline but I didn't want to exacerbate flare-ups and added flakes. While looking for edge controls that had scalp-friendly ingredients and wouldn't trigger my psoriasis, I found the Cantu Shea Butter Extra Hold Edge Stay Gel and started using it daily. After just one week, I was in love.
It's infused with shea butter, castor oil, and jojoba seed oil which are all incredibly nourishing and hydrating and non-irritating. Plus, it's packed with silk amino acids that deliver a non-greasy, long-lasting, and firm hold without creating a crunchy buildup or causing flakes. And let's set my scalp psoriasis aside for a moment—this product is also a bomb styler. From lying down my edges in the front to cleaning up my baby hairs in a sleek bun, this long-lasting formula provides extra hold for sleek and smooth styles and works great for my textured hair.
I have limited product options because of my condition, so this edge tamer is truly a game-changer for me.