We can't get over how luxe Chrissy Teigen and John Legend's new house is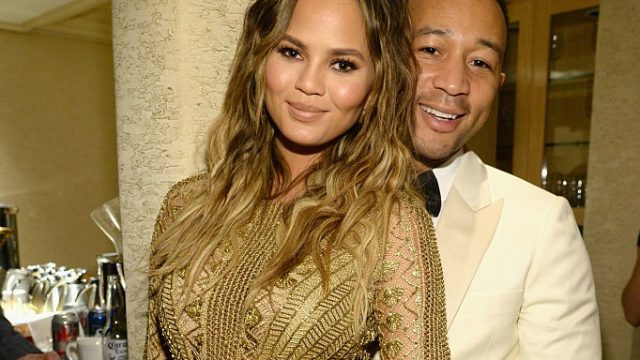 Chrissy Teigen is hands-down one of our fave celebs of the moment. For one thing, she's absolutely hilarious, with her brutally honest and hilarious Tweets and gorgeous Instagram posts constantly making us laugh. On top of that, she's witty and smart – particularly when she's shutting down haters and speaking out against sexism and racism. Chrissy's relationship with her husband John Legend (and their adorable daughter, baby Luna) also gives us ALL the fam goals imaginable. Basically, Chrissy is killin' it on a regular basis, in every aspect of life.
Chrissy, always one to share everything with her fans, recently took to Snapchat to show off her family's new home. And it's flippin' gorgeous, obviously.
According to the Los Angeles Times, Chrissy and John bought their new home way back in January of this year. The house is a spectacular Beverly Hills mansion once owned by Rihanna, and it was massively renovated after it flooded back in 2010 and RiRi sued the heck out of everybody involved in selling the house to her.
The home cost the Teigen-Legend fam a pretty penny – or $14.1 million dollars' worth of pretty pennies, to be more precise – so I'm guessing that the construction defects were resolved in the complete renovation. The three-story house apparently came fully stocked with a wet bar, a home theater, and nine flat-screen TVs when Chrissy and John bought it (also according to the LA Times). I, in my NYC shoebox apartment, am not at all envious of this fab home, of course. Not. At. All.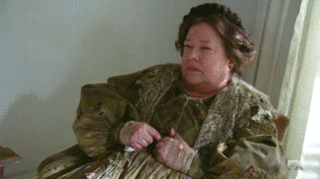 The family is still firmly in the moving-in process (the snaps clearly show that they are in the midst of unpacking, with help from Chrissy's mother) but Chrissy gives us all a good look at the work-in-progress. Here are some of the best parts of Chrissy's Snapchat grand tour.
Check out this slightly terrifying portrait of Chrissy and John's dog baby that's apparently going in actual-baby Luna's room.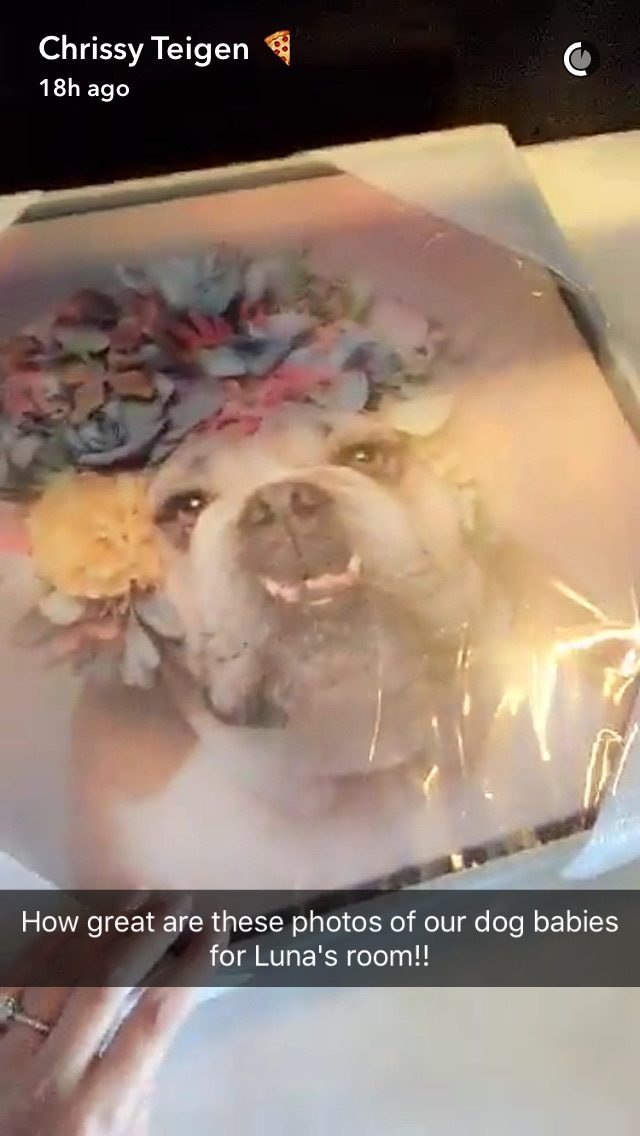 Chrissy and 3-month-old Luna took a break from unpacking to play around with Snapchat filters. So cute!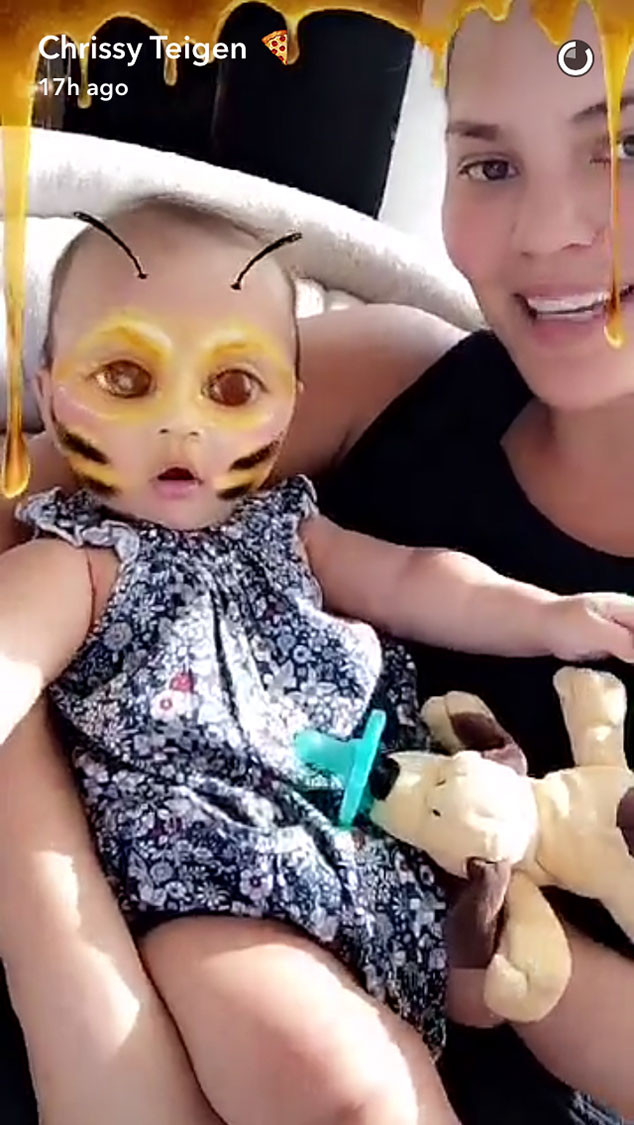 And here's John, looking down at his gorgeous wife as she snaps away photos of their new home.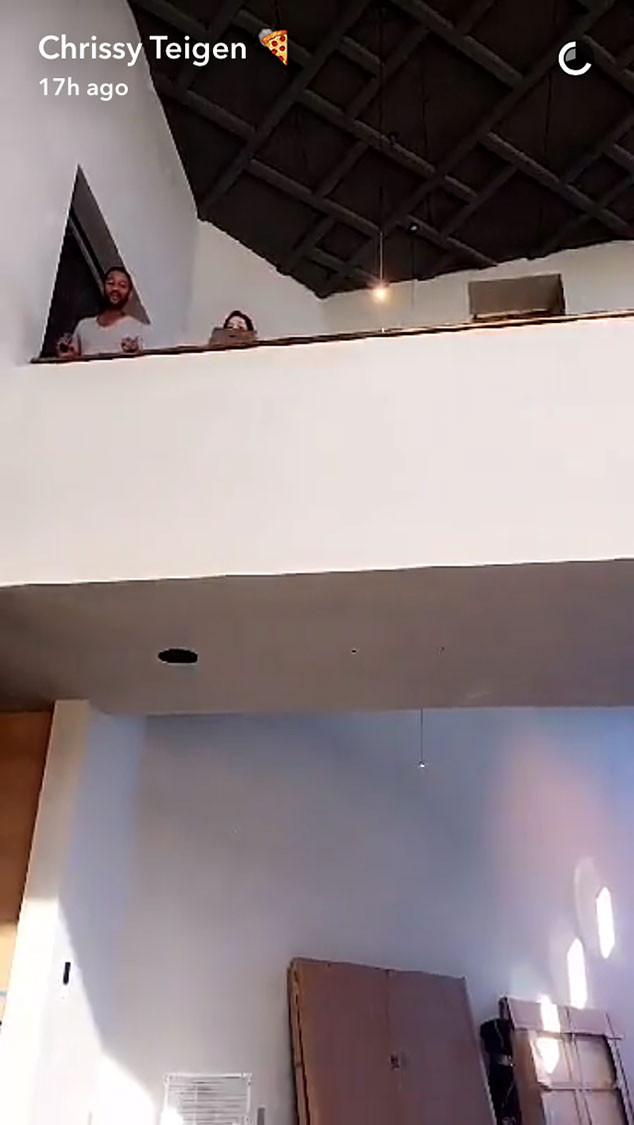 Oh, boy. Clearly, they've got a lot to unpack. Chrissy and John have plenty of things to fill their new home.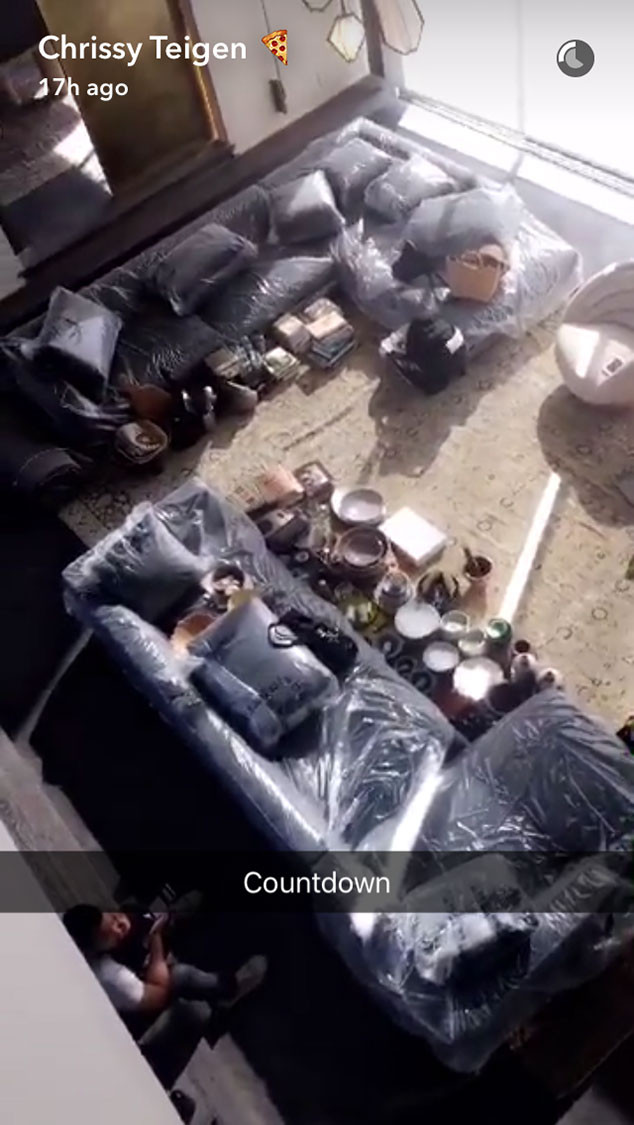 Congrats to Chrissy and John on their beautiful new place!