We can't believe what Donald Trump has to say about fatherhood
Today, a 2005 interview featuring Donald Trump has surfaced. In it, the Republican candidate states that changing diapers and walking with your child down the street and exhibiting more than a simple acknowledgement of your offspring's existence is "wife stuff." And does Trump do "wife stuff"? Um, no, didn't you hear what he just said? That's wife stuff. And while, "There's a lot of women out there that demand that the husband act like the wife and you know there's a lot of husbands that listen to that," (that's a direct quote, by the way), Trump is not one of these wife-husbands. He is a man-husband. Just FYI.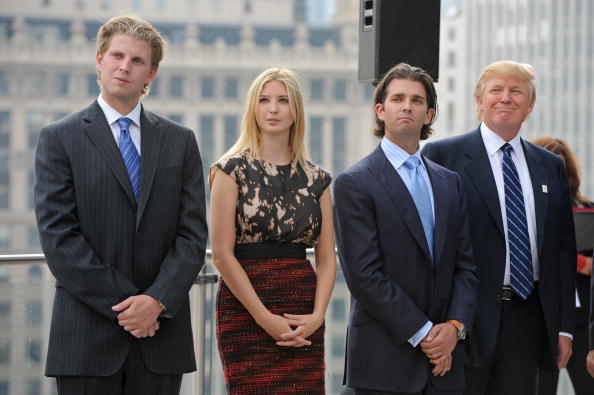 This isn't the first time Trump has shared his ultra traditional (and ultra outdated) views on gender roles and family matters. In another 2005 interview with Howard Stern, Trump straight up said, "I mean, I won't do anything to take care of them. I'll supply funds and she'll take care of the kids," a particularly unpleasant quote which anti-Trump super PAC Our Principles, founded by former top Mitt Romney aide Katie Packer, has already jumped on. The group was formed to stop Trump from being nominated as President. I never thought I'd be like, "Go Team Romney" but hey it's 2016 and the world is maybe ending and la la la here we are.
Oh, and then in that same Howard Stern interview, Trump, father of five, expressed disdain that his ex-wife, Maria Maples, wanted him to push his daughter, Tiffany, down the street in a stroller. A stroller.
Trump said, "Well, Marla used to say, 'I can't believe you're not walking Tiffany down the street,' you know in a carriage. Right, I'm gonna be walking down Fifth Avenue with a baby in a carriage. It just didn't work."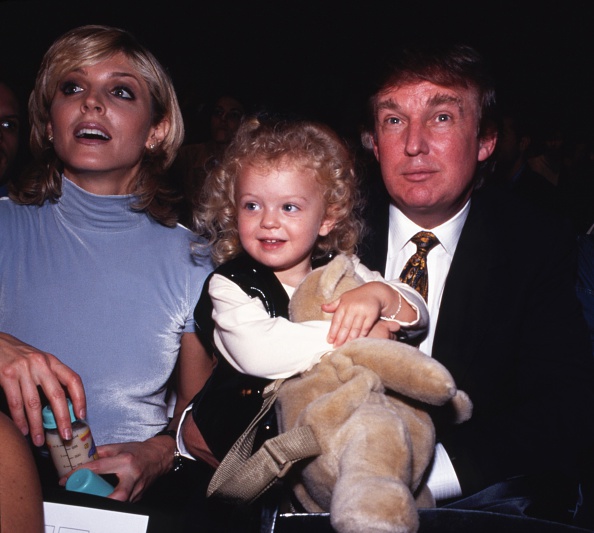 Can you imagine the embarrassment? The degradation? Of walking near your progeny in public so that people may assume that your progeny is your progeny?! Honestly, guys, I don't know what you want from Trump. He does so much. He pays for stuff. He pays for other stuff. When will we finally be satisfied?!