82 of your favorite women in Hollywood just led a powerful women's march on the Cannes red carpet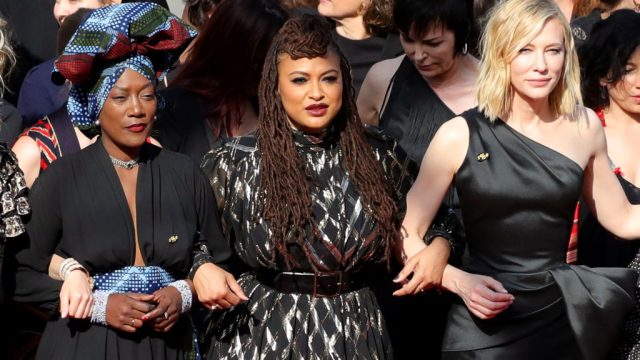 2018 hasn't been easy. Honestly, the last couple of years haven't been easy. Since the election of Donald Trump, and for most of the time leading up to that pivotal moment, things have often felt grim. But there's another way to look at it too. Sometimes, when you hit rock bottom, the only direction to go is up. The incredibly powerful women's movements we have witnessed in the past year have been amazing. Yes, they've been tough and triggering. But they've also been life-changing. More women than ever are running for office this year. And women have collectively gathered the courage to finally stand up and speak out against so much injustice. Even at the 2018 Cannes Film Festival.
We've seen it with the Me Too movement, with the Time's Up movement, and with the very open conversation about equal pay. Granted, a majority of these conversations and movements have begun in Hollywood. However, that doesn't mean they haven't trickled down to real life as well.
On Saturday, May 12th, Cannes jury president Cate Blanchett led a women's march on the Cannes red carpet. Blanchett and 81 other women marched up the steps of the Palais des Festivals et des Congrès hand in hand to promote gender equality in the industry. Each woman represented something important.
The Cannes women's march made a seriously powerful statement.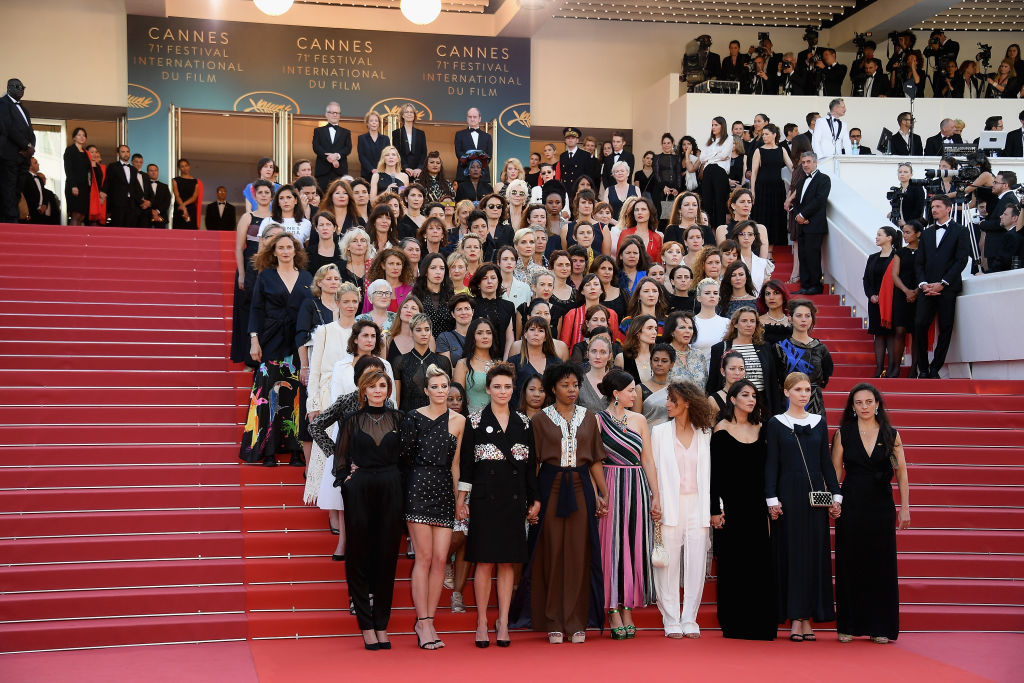 82 women might seem like a lot — until you learn what they represented.
"On these steps today stand 82 women representing the number of female directors who have climbed these stairs since the first edition of the Cannes Film Festival in 1946," Blanchett said in a rare quiet moment on the Cannes red carpet. "In the same period 1688 male directors have climbed these very same stairs. In the 71 years of this world-renowned festival there have been 12 female heads of its juries. The prestigious Palme d'Or has been bestowed upon 71 male directors — too numerous to mention by name — but only two women — Jane Campion, who is with us in spirit, and Agnès Varda who stands with us today."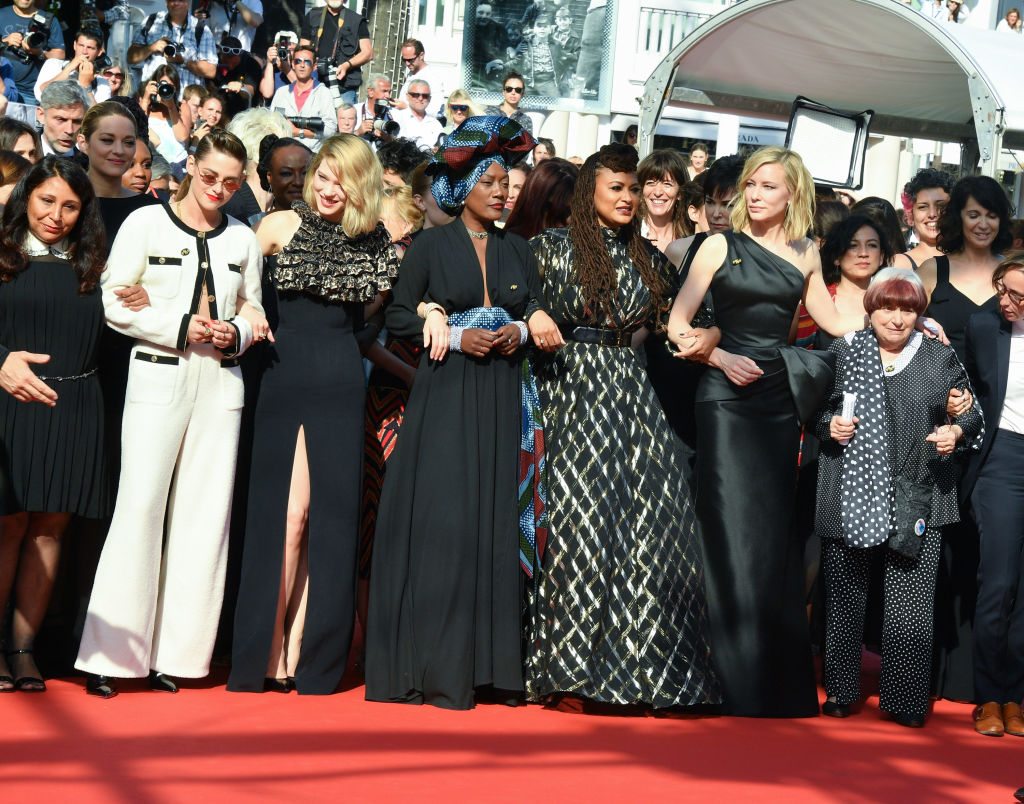 Blanchett continued, making it clear that they stand in solidarity with all women, not just those in Hollywood.
"These facts are stark and undeniable. Women are not a minority in the world, yet the current state of our industry says otherwise. As women, we all face our own unique challenges, but we stand together on these stairs today as a symbol of our determination and commitment to progress. We are writers, producers, directors, actresses, cinematographers, talent agents, editors, distributors, sales agents and all involved in the cinematic arts. We stand in solidarity with women of all industries."
Blanchett concluded with a list of demands and a call to action: Let's climb.
"We will expect our institutions to actively provide parity and transparency in their executive bodies and safe environments in which to work. We will expect our governments to make sure that the laws of equal pay for equal work are upheld. We will demand that our workplaces are diverse and equitable so that they can best reflect the world in which we actually live. A world that allows all of us behind and in front of the camera to thrive shoulder to shoulder with our male colleagues. We acknowledge all of the women and men who are standing for change. The stairs of our industry must be accessible to all. Let's climb."
The Cannes Film Festival is hugely influential on which movies make it to big screens across the country and world. The festival is often indicative of which movies and people will make it to awards show season and receive the most prestigious of golden statues. All this time, it's been mostly male directors' films who even got the chance to be represented. And it has to stop.
Blanchett was joined by women like Ava DuVernay, Salma Hayek, Leila Bekhti, Patty Jenkins, and more.
The image of the 82 women standing as one is so beautiful. We'd like to say this year is different, but in fact, there is only one female-directed film in the competition this year: Eva Husson's Girls of the Sun. We're proud of Husson, but we want more. And we're glad women in the industry are fighting for it.
The Cannes women's march was organized by 5050×2020, the French movement similar to Time's Up.
5050×2020 is working to create equal directorial boards by the year 2020. The movement includes the creation of an observatory that will monitor equality in the French film industry. On Monday, May 14th, 5050×2020, Time's Up, Time's Up UK, Disseno Comune, CIMA, and the Greek Women's Wave will meet to discuss next steps and the future of film.
We applaud these 82 wonderful women, and all women, for continuing to fight for justice and truth.