"Candy cane" eyeliner is a sweet holiday makeup trend we're weirdly excited to try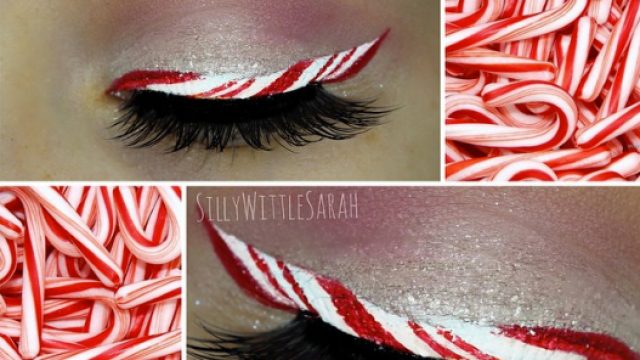 We're no strangers to off-beat beauty trends. 2016 was, after all, the year of 100 layers makeup vids, oil slick lips, and mermaid hair. Our latest beauty obsession? "Candy cane" holiday eyeliner is the next yummy makeup trend we can't wait to try ourselves.
"Candy cane" eyeliner is the perfect way to embrace your holiday cheer. Whether you go super-literal with it and draw an actual candy cane on your lid, or stay simple and stick with the candy cane-inspired red and white color scheme, there's no way to go wrong with this fun trend.
https://www.instagram.com/p/_NBpDjATAO
https://www.instagram.com/p/w09GV_rG5u
There's no shortage of YouTube tutorials showing off how to get this fun look that's sure to be a hit at any holiday party. Check out a few of our faves below!
MAC Cosmetics pro artist Regan Rabanal partnered with PopSugar to create their own version of the candy cane eyeliner look. Rabanal was inspired by "the jewel-tone colors and patterns of holiday candy — and flavors" and wanted to create "a candy-coated liner that's sure to delight both the wearer and viewer." Job well done, sir!
Rabanal used a few different MAC products to create the look, mainly relying on MAC's Chromacake, a water-activated, highly pigmented and opaque matte finished product that he uses here as eyeliner.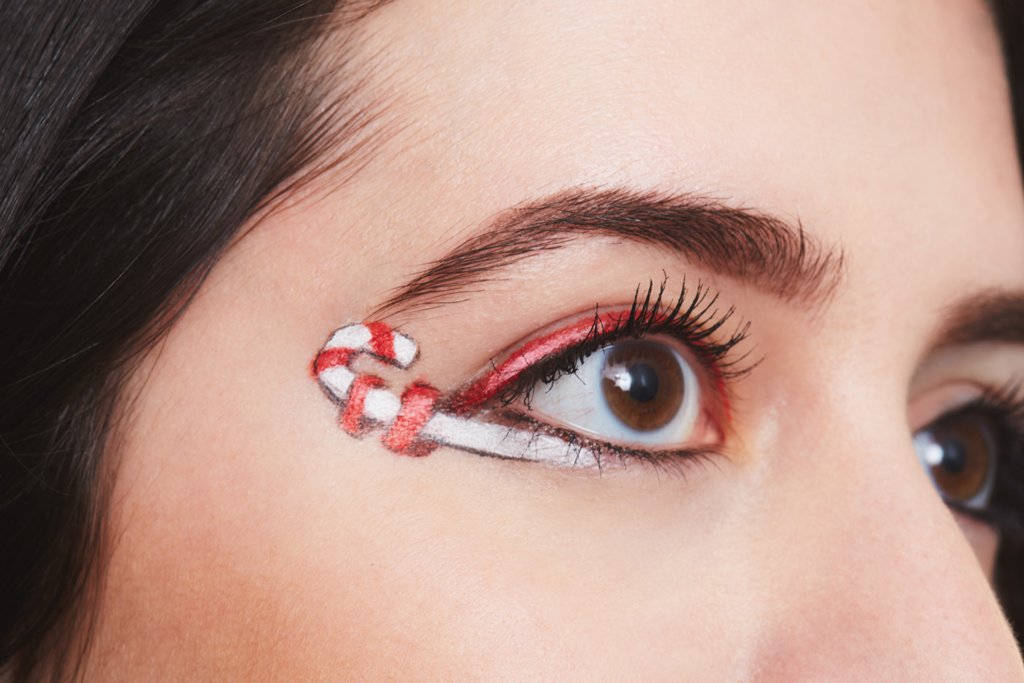 "I created the candy cane shape with Pure White Chromacake," Rabanal explained. "Line the top lid with Basic Red Chromacake, and spiral it out around the candy cane until it hugs the curve. Add some white to highlight the ribbon and then some Black Black Chromacake to add outlines and depth to the shapes. Add a little Smolder Eye Kohl to make the eyes pop."
Rabanal also suggested "chang[ing] up the shape or colors to make it your own style." While the candy cane shape is definitely a dramatic look, we love how the red liner on the top lid blends in with the candy cane, as if the red on the candy cane is unravelling and traveling across the lid. So creative!