Jay-Z Canceled Made in America Due to "Parallel Pandemics": Coronavirus and Systemic Racism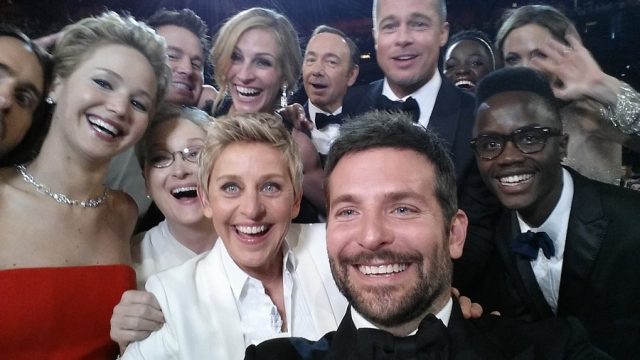 This post is being continually updated as more cancelations and postponements are announced.
As we all do our part to quell the spread of coronavirus (COVID-19) by social distancing, government officials, community leaders, and event organizers are making tough decisions with the hope of keeping people safe. Lollapalooza, Glastonbury, and other festivals have all been postponed or canceled outright. Sports seasons are suspended. The Summer Olympics in Tokyo are postponed until 2021. Almost everything in Hollywood has been changing, and the latest news is that Jay-Z has canceled his Made in America festival—but not just because of the continuing coronavirus pandemic.
Originally scheduled for Labor Day weekend 2020, Jay-Z's Roc Nation made a statement announcing its cancelation due to "parallel pandemics."
"2020 is a year like no other. We are in a pivotal time in this nation's history. Collectively, we are fighting parallel pandemics, COVID-19, systematic racism, and police brutality," reads the Instagram statement. "Now is the time to protect the health of our artists, fans, partners, and community as well as focus on our support for organizations and individuals fighting for social justice and equality in our country."
Now, Made In America will be rescheduled for Labor Day weekend 2021. According to Roc Nation, if you purchased a ticket for the 2020 festival, it will be honored for 2021.
https://www.instagram.com/p/CCG3ipKFjsT/
The coronavirus has sent ripple effects through the entire entertainment industry and beyond. Large concerts from stars like Miley Cyrus and Madonna have been canceled, and Clare Crawley's season of The Bachelorette is postponed. Basically everything has had to change its plans. Find out more about the events, concerts, and production affected by the coronavirus below.
Events
SXSW: The City of Austin canceled all events for the March 2o20 festival. A statement on the festival's site explained that the organizers are "exploring options to reschedule the event and are working to provide a virtual SXSW online experience as soon as possible for 2020 participants."
Coachella: After initially being postponed until October, Coachella 2020 has officially been canceled, according to The LA Times.
Stagecoach: Like with Coachella, organizers have canceled Stagecoach 2020.
The Olympics: The Summer Olympics have been officially postponed until "no later than summer 2021." The decision came after both Canada and Australia said they wouldn't send athletes to the games. The International Olympic Committee and Tokyo organizers released a joint statement late on Tuesday, March 23rd about the decision.
Glastonbury 2020: The UK festival has officially been canceled. According to the BBC, anyone who has already purchased tickets for the June 2020 event will have their tickets roll over until 2021. Glastonbury was scheduled for June 24th to June 28th. Taylor Swift, Paul McCartney, Diana Ross, and Kendrick Lamar were set to headline.
Concerts and Music
Jonas Brothers: On Friday, March 13th, the day after the Nevada governor issued a declaration of emergency, the band canceled their upcoming Las Vegas residency. "We did not make this decision lightly," the band wrote in a statement on Instagram. "We were so excited for the opportunity to share an amazing show with you guys, but nothing is more important than everyone's health and safety. we are sad to disappoint you guys, but it's important to everyone to do what we can to keep everyone healthy."
https://www.instagram.com/p/B9sKem-nmX7
Kelly Clarkson: Like the Jonas Brothers, Clarkson's Las Vegas residency has also been affected. The singer has postponed her Planet Hollywood residency until July. Production for her daytime show, The Kelly Clarkson Show, has also been temporarily shutdown.
Billie Eilish: The singer has postponed the rest of the March shows on her Where Do We Go? tour. According to Billboard, Live Nation, one of the world's biggest concert promoters, is instructing all its touring shows to plan to head home.
Haim: The sister trio announced on their Instagram story that they have been told to postpone the Chicago concert along their Deli Tour. "Check back soon for new date (and wash your hands)," they wrote.
Taylor Swift: The singer's headliner show for Capital One's JamFest on April 5th, part of the NCAA March Madness Music festival, has been canceled.
Miley Cyrus: In a tweet on March 9th, the singer announced that she and her band would no longer be traveling to Australia to headline the World Tour Bushfire Relief benefit concert, in order to "reduce potential health risks in response to the current global health crisis." She followed up with another tweet expressing her disappointment and explaining that she will still be making a donation to help the victims of the bushfires. Shortly after Cyrus backed out, the promoter of the event said in a statement that the concert would no longer go on and fans would be fully refunded for their tickets, according to Variety.
Madonna: The singer has canceled the last two shows (March 10th and 11th) of her Madame X tour. Tickets for these shows are refundable.
BTS: The band has canceled several shows that were set to take place in Korea on April 11th, 12th, 18th, and 19th. These dates were going to kick off their "Map of the Soul" world tour, according to Billboard. As of now, the rest of the tour is still on and fans will receive refunds for their tickets to the canceled shows.
Avril Lavigne: In a string of tweets on February 28th, February 29th, and March 5th, the singer announced that she had no choice but to cancel her March 13th show in Switzerland, all of her shows in Asia, and March 16th and 26th shows in Milan and Paris. "My band, crew and I have been working so hard to bring this tour worldwide and are completely bummed out," she wrote. The singer told fans to contact their point of purchase for a refund.
Mariah Carey: In an Instagram announcement, the singer regretfully told her Hawaii fans that she would have to postpone her March 10th Honolulu show to November. "I was so excited to come back to Hawaii on my 'anniversary month' but evolving international travel restrictions force us to consider everyone's safety and well being," she wrote.
https://www.instagram.com/p/B9Sg_t4p690
Ciara: The singer, who is pregnant, announced that she will postpone her March 19th performance for the grand opening of the new Fort Hood USO. "With the continued spread of the coronavirus throughout the U.S., as a pregnant woman, my doctors have advised me to limit travel and large group gatherings," Ciara said in a statement, according to AP News. "I am disappointed I won't be able to return this month to the place where I was born, Ft. Hood Texas, and put on the amazing show we had planned." According to AP News, the concert will be rescheduled for later this year and the grand opening will take place in the summer.
Taylor Swift: Billboard reported that Taylor Swift has canceled all tour dates (and all live appearances) in 2020. "Lover Fest" tour dates will be rescheduled for 2021, though official dates have not yet been announced.
The Dixie Chicks: The group's first album in 14 years has been delayed, according to Variety. Gaslighter was scheduled for May 1st; there's no new release date at this time.
Film/TV
https://www.instagram.com/p/B9x8NQrHHaU
Euphoria Season 2: According to Deadline, HBO will delay the start of production for the show's second season.
Grey's Anatomy Season 16: Showrunner Krista Vernoff and fellow executive producers Debbie Allen and James Williams announced in a letter to the cast and crew that production would be shutdown for at least two weeks, effective immediately, according to Deadline. We are "waiting to see how coronavirus situation evolves," they wrote. The shutdown follows the production of Episode 21, leaving four episodes in the 25-episode season left to be made.
The Lovebirds: The film starring Issa Rae and Kumail Nanjiani has postponed the April 3rd release date, but has not yet established a new date, according to Variety.
Grace and Frankie: Production for the Netflix's comedy series has been temporarily suspended with no return date set, according to Deadline.
The Prom: Production has been halted on the upcoming, star-studded feature adaption of the Tony-nominated stage musical. According to Deadline, a source says the decision to shut down production for the Netflix film comes out of "an abundance of caution."
A Quiet Place Part II: Intended for an international release on March 18th, the Emily Blunt horror sequel has been postponed, Paramount Pictures announced. The movie will now be released for Labor Day, on September 4th, 2020.
https://www.instagram.com/p/B9ozoX0nSsn
Riverdale: The CW series has shut down production after a crew member reportedly had contact with coronavirus. The fourth season was currently being filmed in Vancouver, Canada.
Survivor Season 41: According to The Hollywood Reporter, production has halted on the next season of the reality show. Filming was supposed to start this month in Fiji, but it's been delayed until May. It's not clear at this time how the delay will affect the new season's airdate.
No Time To Die: The James Bond film's release, which was originally set for April 2nd (international) and April 10th (US), has been postponed to November 12th (UK) and November 25th (US).
Mission: Impossible 7: The production for the upcoming movie has been put on hold, as the crew had planned to start off with a three-week in Venice, Italy. "During this hiatus we want to be mindful of the concerns of the crew and are allowing them to return home until production starts," a spokesperson for Paramount studio told The Hollywood Reporter. "We will continue to monitor this situation, and work alongside health and government officials as it evolves."
The Bachelorette Season 16: Production of Clare Crawley's upcoming season, which was set to begin filming on March 13, has been postponed. According to Vulture, a spokesperson for Warner Bros. Television Group announced in a statement that the company will postpone filming for all of its 70 series and pilots that are in production.
Friends reunion special: The HBO Max Friends reunion has reportedly postponed filming until "at least May."
Wonder Woman 1984: Originally set to release on June 5th,  Wonder Women 1984′s release date has been moved until August 14th, according to Variety.
Grey's Anatomy: The series has permanently halted production on Season 16, according to Deadline. Episode 21 will serve as the new season finale, and it will air on April 9th.
Top Gun: Maverick: Paramount Pictures moved the highly anticipated sequel from June 24th to December 23rd for a holiday release.
In the Heights: Lin Manuel-Miranda's In the Heights has been delayed by a full year, according to People. Originally scheduled for June 26th, 2020, the movie will now release in summer 2021.
Gossip Girl reboot: The revival likely won't hit HBO Max until 2021, according to a report by Vulture.
We'll continue to update as more announcements about coronavirus-related cancelations and postponements come out.
As information about the coronavirus pandemic rapidly changes, HelloGiggles is committed to providing accurate and helpful coverage to our readers. As such, some of the information in this story may have changed after publication. For the latest on COVID-19, we encourage you to use online resources from CDC, WHO, and local public health departments, and visit our coronavirus hub.