A Canadian official just breached royal protocol in a big way while visiting Queen Elizabeth
"Don't TOUCH ME!" Queen Elizabeth II yelled as she pelted Canadian Governor General David Johnston with her handbag.
OK, no — that's not at all what went down. But the Canadian Governor did touch Queen Elizabeth's elbow during a London celebration of the 150th anniversary of Canada's Confederation, and that's a huge no-no. As tradition states, a mere handshake with the Queen is more than enough physical touch for one meeting.
In Johnson's defense, he told CBC News that he was aware of the protocol, but was concerned that the Queen would stumble on the steps of Canada House (which were slippery). In order to ensure the Queen's safety, Johnston believed breaching protocol was appropriate.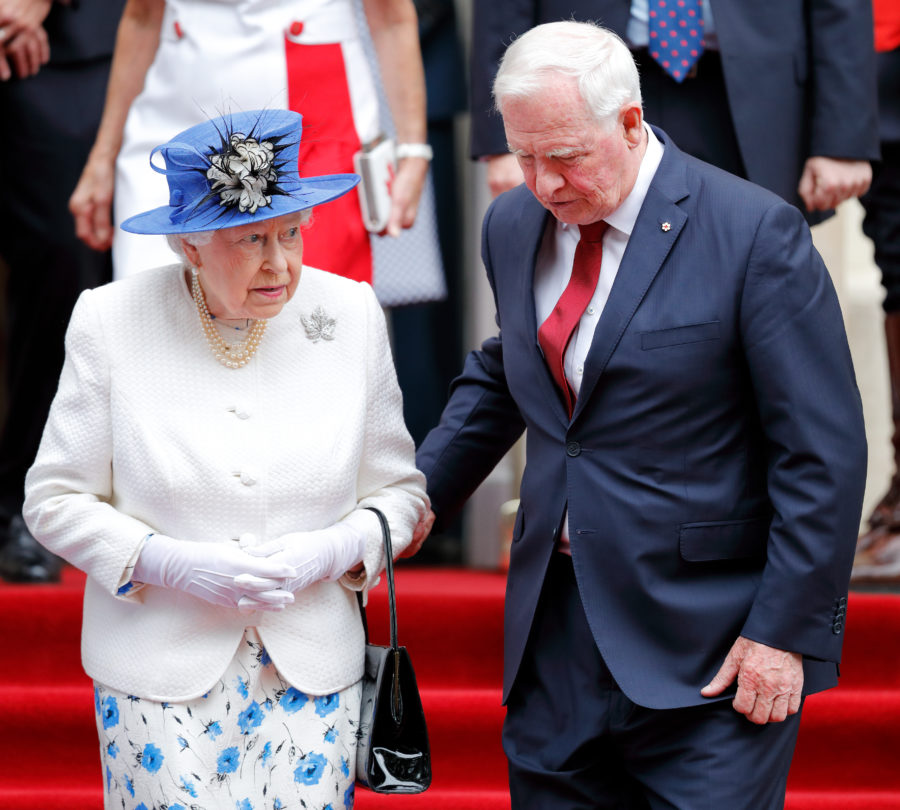 Johnston didn't mean to offend. And the Queen honestly doesn't look that shocked. Perhaps she looks a little unsure — but the protocol breach wasn't enough to unlock her gloved fingers and wave for help.
Dr. Kate Williams, a historian at London's Royal Holloway university, explained to British news source Expressthat since medieval times, monarchs "were kind of seen as gods, so they demanded to be treated as gods. They are treated as people set apart from the rest of us, so primarily what it is creating is distance and grandeur."
"You don't kiss them, you don't touch them, you bow — over and over again," Dr. Williams explained.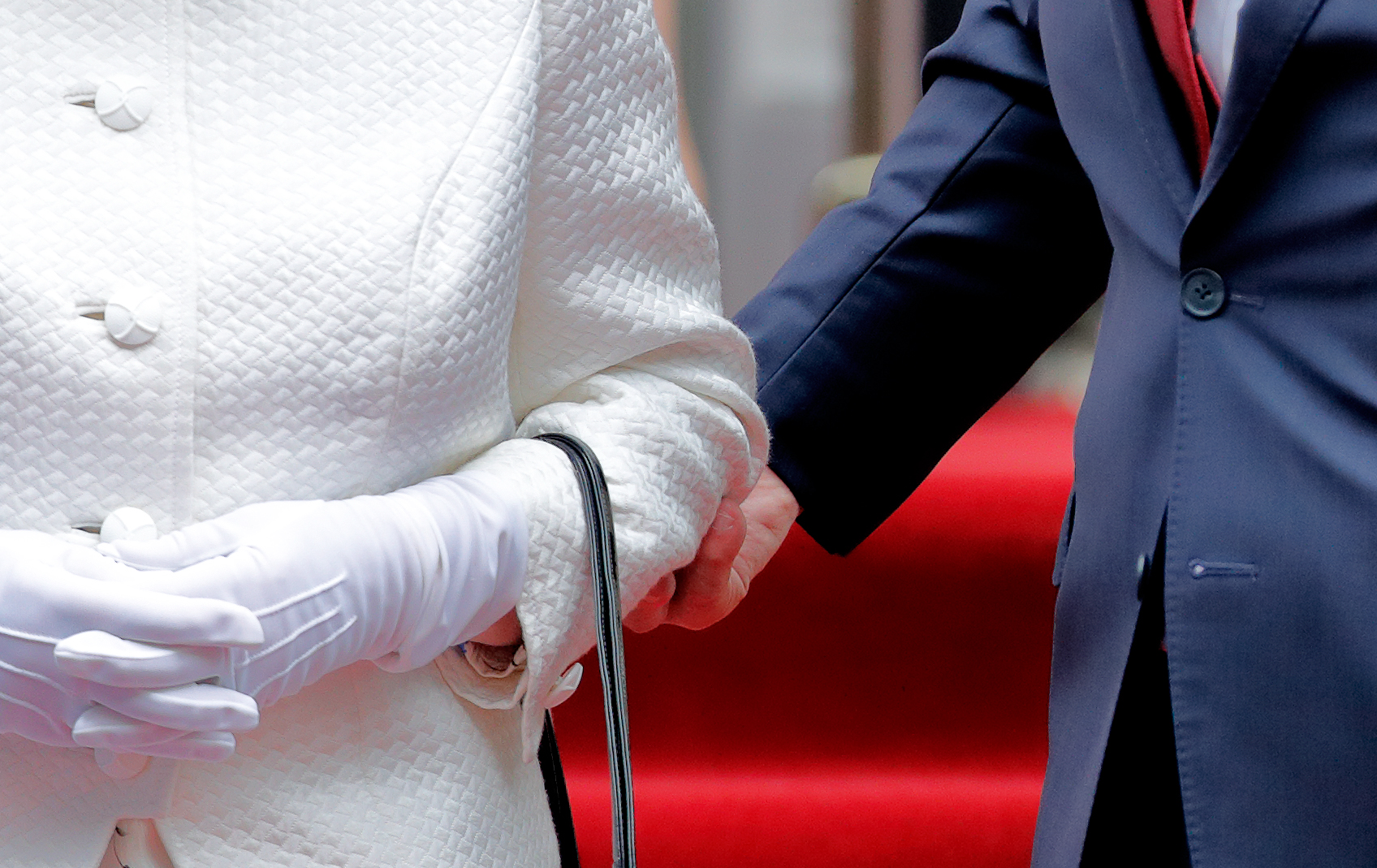 Even if Queen Elizabeth was secretly offended by the helping hand, we bet Johnston won his way back into her Highness' good graces by presenting her with the Sapphire Jubilee Snowflake Brooch to celebrate her 65-year reign.
Note to anyone who might meet the Queen in their lifetime — hands off.