You can watch "Once Upon A December" from the new Anastasia Musical *right now*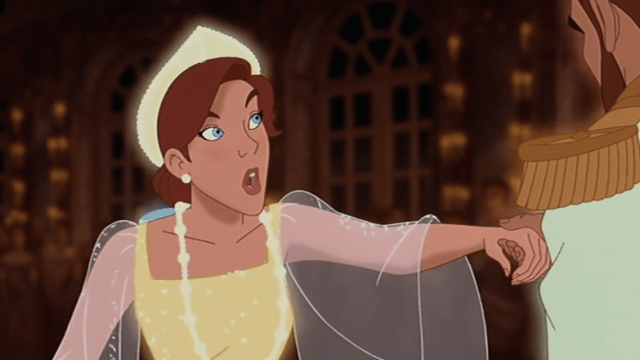 Yesterday, Anastasia: The Musical officially opened its curtains to the public at the Broadhurst Theatre in New York City. The musical is loosely based on legends surround the survival of Russian princess Anastasia Romanov, whose family was killed by Bolsheviks in 1918. The musical was adapted from the 1997 film of the same name.
In the Broadway production and film, Anastasia goes by Anya is suffering from amnesia and has no idea of her true parentage. She finds companionship (and romance) in Dmitry, a young con-man. While the villain in the film is power-hungry sorcerer Rasputin, he's been replaced by Gleb, an officer for the  Bolsheviks.
Anastasia: The Musical just gave fans a new glimpse of the stunning new musical, releasing a clip of Christy Altomare, who plays Anya, singing "Once Upon A December" from the show.
Umm, Tony Awards are you paying attention?
If you thought the song sounded familiar, it's because it was featured in the 1997 film and was even nominated for a Golden Globe for Best Original Song. The song is incredibly important in both the film and the stage musical, as it's performed multiple times, each time at a crucial point in the plot.
Last year, director Darko Tresnjak told Playbill that while the stage musical is largely distinct from the film, they kept some of the most important songs. He said, "We've kept, I think, six songs from the movie, but there are 16 new numbers. We've kept the best parts of the animated movie, but it really is a new musical."
We're so glad he kept "Once Upon A December" because it's not only an important song, it sounds absolutely beautiful on stage.