You can watch Beyoncé's video for "Sorry" on YouTube now
Remember about four months ago when Beyoncé released the video for "Formation" and it felt like the world literally stopped spinning? How many hours did we all spend watching it over and over and over again? Well, consider your Thursday work-goals ruined because Queen Bey just released the video for "Sorry" on YouTube. https://www.youtube.com/watch?v=
Those who didn't have the chance to watch the film for her album Lemonade on HBO and haven't bought it from iTunes or streamed it from Tidal now have a chance to check out a segment of the film FOR FREE. On YouTube. It's amazing and you will feel empowered.
And Serena Williams is in it!

But can we talk about how much fun everyone is having in this video? Love, love, love.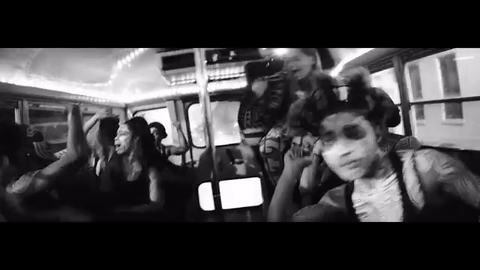 Bey has been shattering records with her latest album, Lemonade. Not only is this her sixth #1 record on the Billboard charts since she went solo, but Lemonade has also gone PLATINUM. We also noted back in May that most of these sales are full album sales, rather than just individual singles, which is rare in 2016.
More please, Beyoncé! <3