Can we talk about DNC chair Donna Brazile's fabulous lavender hair?
Last night was the first Presidential Debate between Democratic nominee Hillary Clinton and Republican nominee Donald Trump. After the debate, all the news networks got to work dissecting the debate's every syllable, and we saw the interim chair of the DNC, Donna Brazile, giving her opinion on the debate. But while we always appreciate the politically-savvy Donna's take on the debate, we could not stop staring at her hair.
Donna Brazile, a major political figure in the DNC, is rocking awesome lavender hair, and we love it.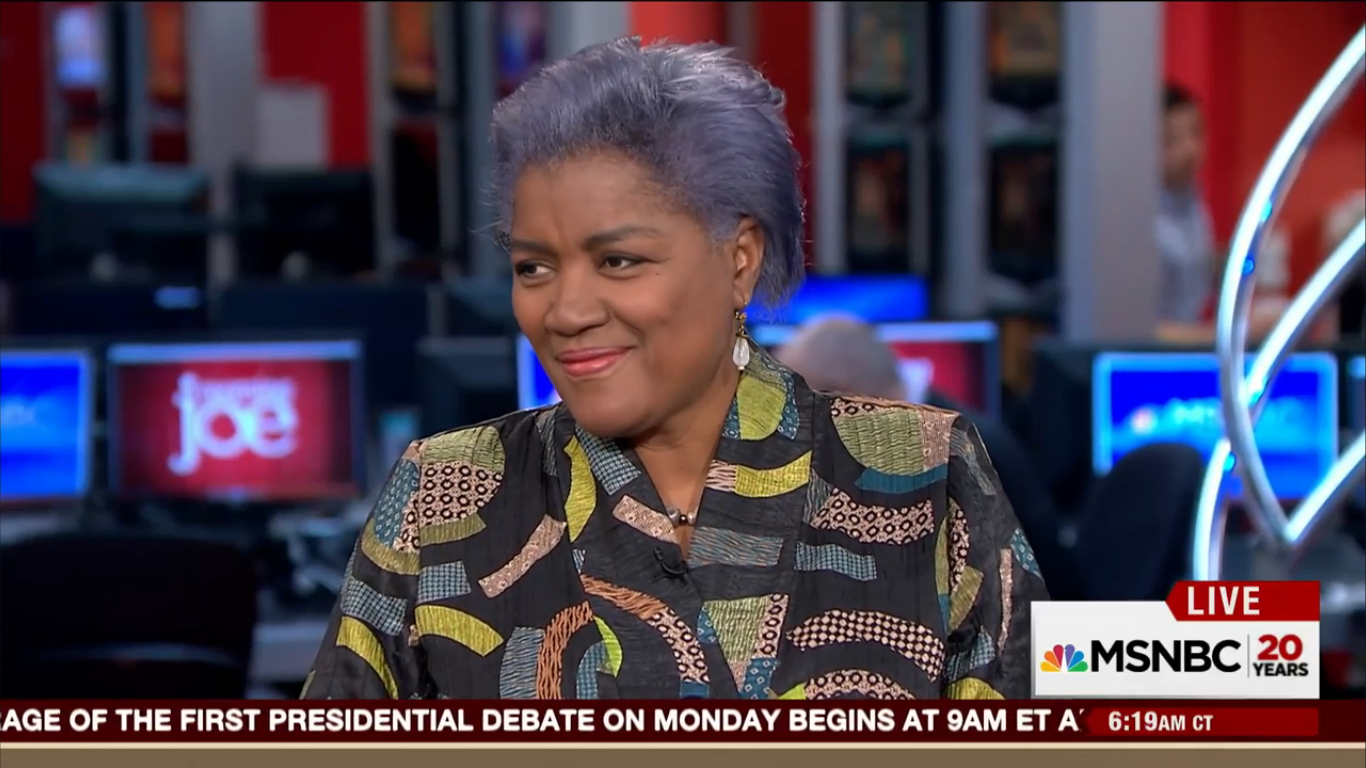 Donna was all over the various channels both before and after the debate, and we are not used to seeing women in politics being so daring in their beauty choices. Donna's hair is so now it's crazy, because we've been dreaming of dyeing our hair that exact shade of perfect lilac.
Donna's sassy comments about Donald Trump were all the sassier with fabulous hair to back them up.
"Fact checking #donaldtrump is like trying to find the moisture content in the ocean."
Wow, that is a pretty sick burn, and a pretty bold metaphor. Perhaps the bold color of her hair is giving Donna a bit of extra zing in her interviews, because she was slaying her commentary on the debate.
Plus, Donna delivered our favorite gif of the night, and her purple hair makes it all the better.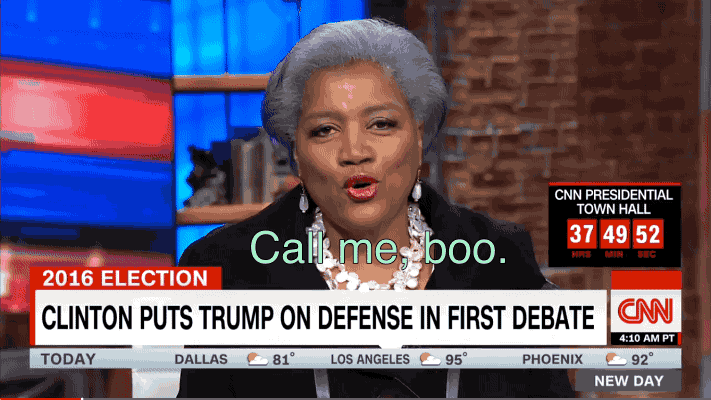 Donna's responding to the Trump campaign's tactic of tweeting about, rather than speaking on them, and on the topic of Russia's cyber threat, Donna tells Trump, "Call me, boo." We love her great one-liners and her cool demeanor.
We're crazy excited about all the fabulous ladies getting it done in Washington. What do you think about the debate and the election? Take this survey here, and get your voice heard!