Can we talk about the carnival fantasy that was Jubilee and Jared's date on "Bachelor in Paradise?"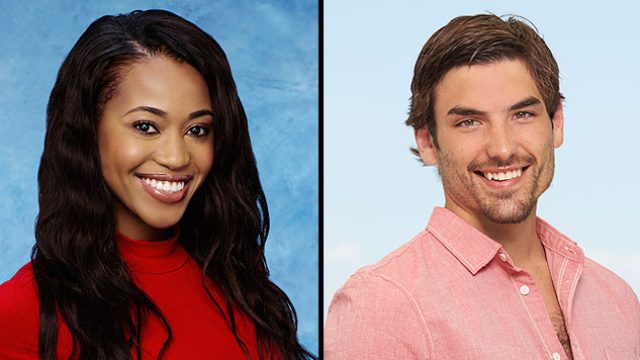 Last night, on the intense premier of Bachelor in Paradise, a lot of the focus was taken by The Chad and his volatile relationship with Lace. But while all that craziness was happening, Jubilee got the first date card, and she asked the ever-popular Jared out on a date. When they got to their date location, it was like our 3rd grade birthday party exploded in Mexico, and we so wanted to go to that party.
This piñata wonderland is the stuff our 8-year-old dreams were made of!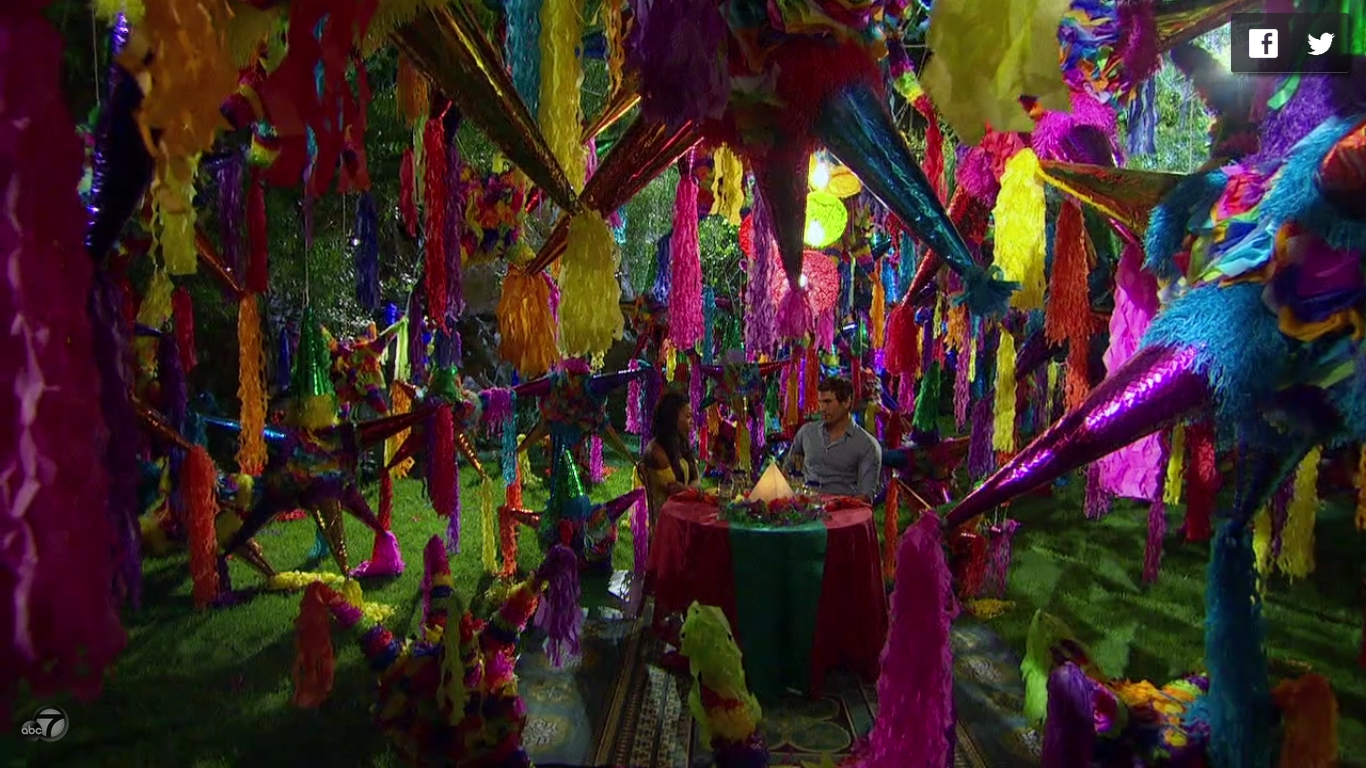 Jubilee says Jared was the main guy on her "hit list," and we'll forgive the ominous sound of calling it a "hit list" because Jubilee was in the military and has clearly co-opted the lingo. This date definitely has some wow factor.
This is a pretty good setting to get back to your childhood.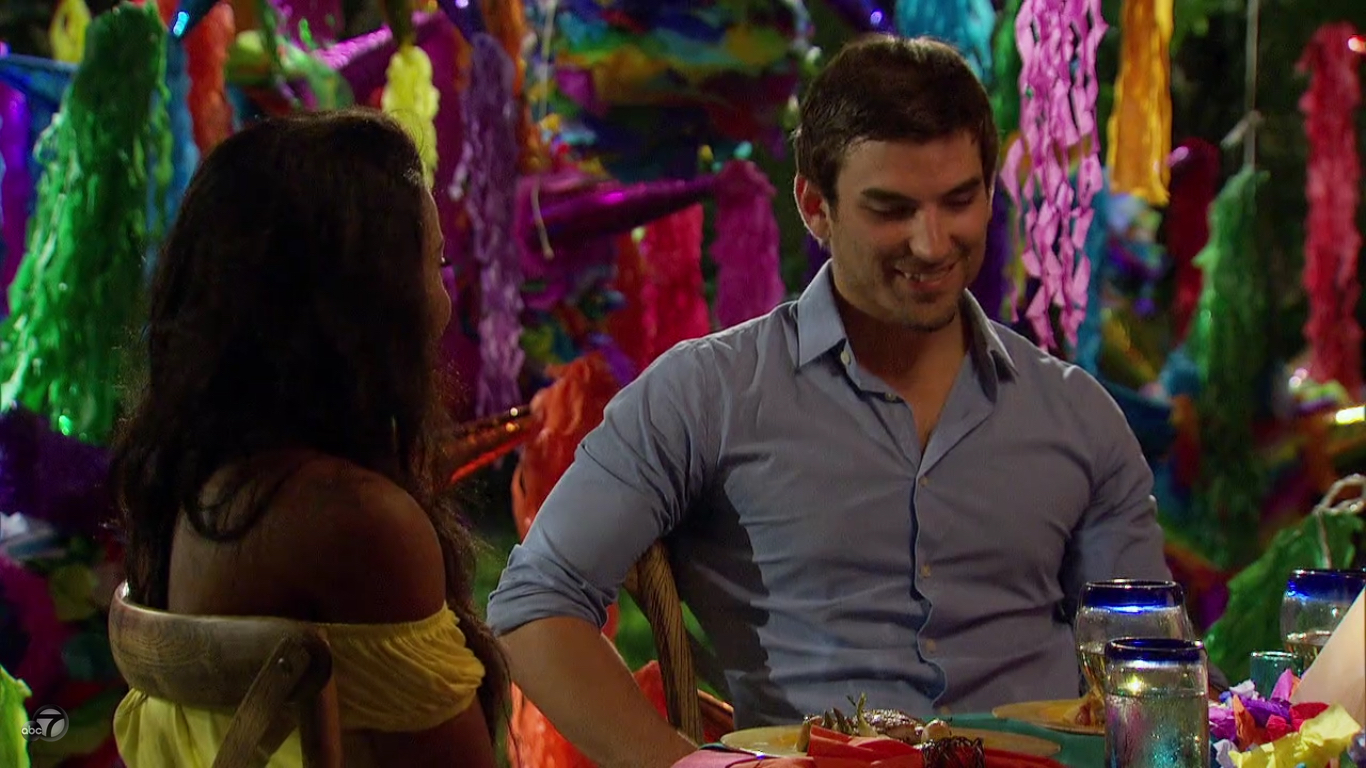 Jubilee and Jared connected over their nerdy obsessions from childhood, and Jubilee admits to loving Lord of the Rings.
Silliness like this is a great way to connect.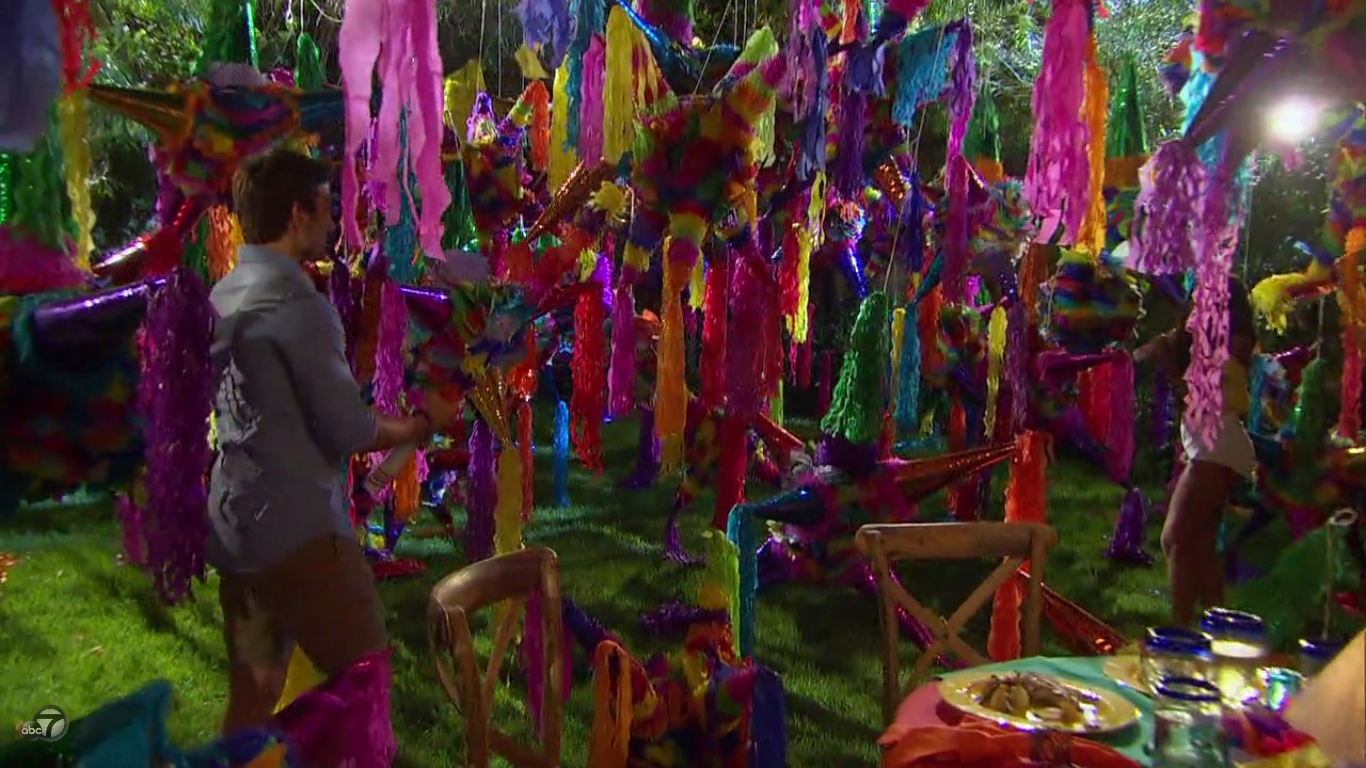 Getting to smash like 500 piñatas can really help break the tension on a first date.
But carnivals aren't always fun and games.
Sometimes they're terrifying.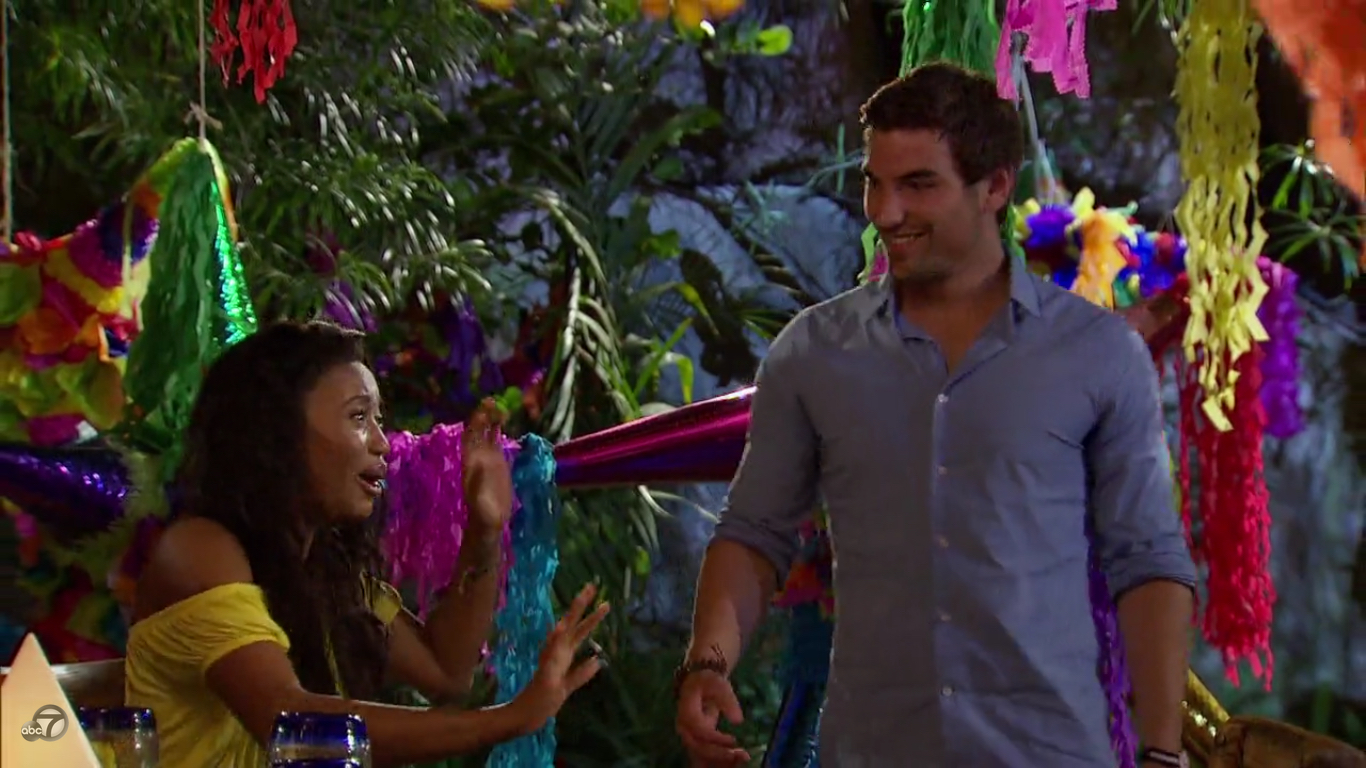 Jubilee had a freakout when a creepy clown showed up. She said, "I've been to war and back, and I can't even handle a little freakin' clown!" Although we don't blame her.
We wouldn't want this guy showing up in the middle of our date either.
We are totally stealing this epic piñata party!
But we might need some help eating all the candy!