You can see Blake Lively's adorable baby bump in her Cannes Festival gown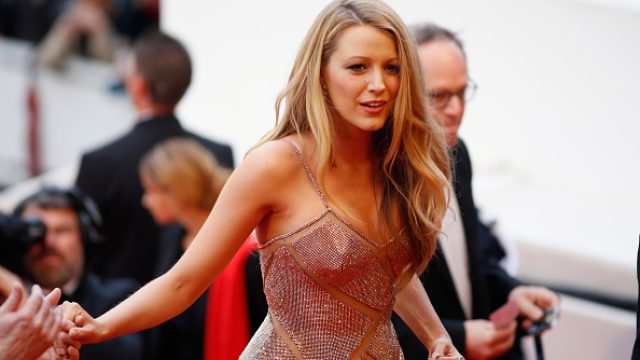 Last month, we heard rumors Blake Lively and Ryan Reynolds were pregnant with their second child. While nothing has been *confirmed* we can all agree Lively definitely looks like she has a mini human in there — especially after today's Cannes Film Festival gown she wore.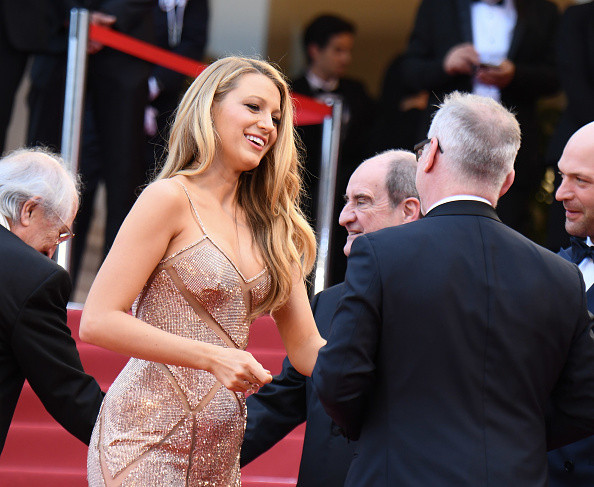 It's a sparkling rose-gold gown with sharp cuts all throughout and a classic '50s starlet fit. Very Blake Lively. But what everyone is REALLY looking at is her growing baby bump! It's so tiny! It's so adorable! You can barely even see it!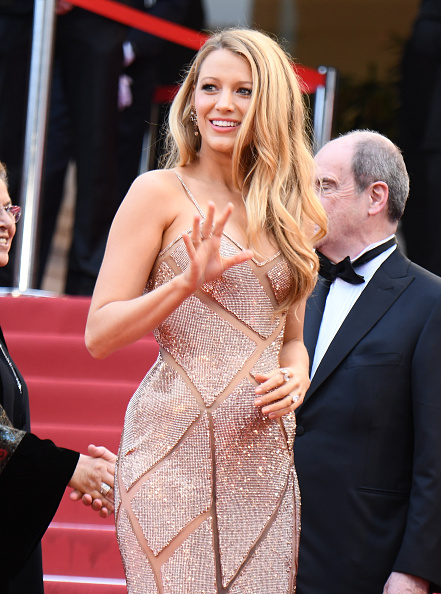 Lively appeared at the annual French film fest to promote her new movie, Cafe Society (which also stars Kristen Stewart, Jesse Eisenberg, Anna Camp, and Steve Carell).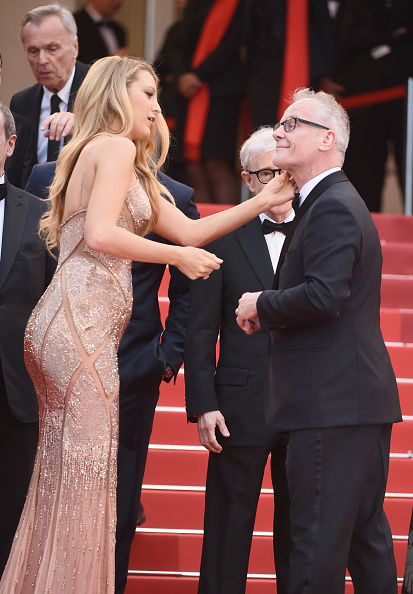 The 28-year-old wore a gorgeous red Chanel jumpsuit earlier today which did conceal her baby bump a bit more— we're happy the actress went with the tighter gown in the afternoon, though. Lively looks stunning (per usual) and totally has that pregnancy glow.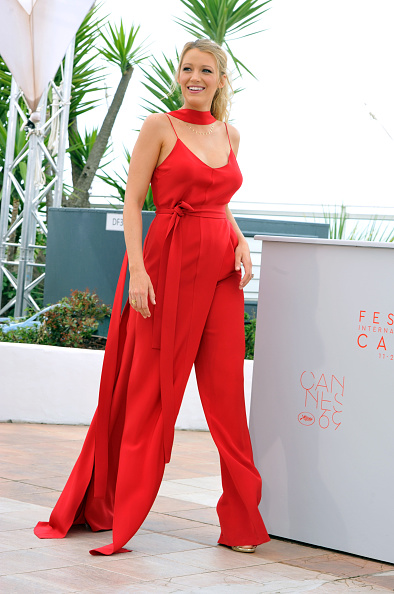 So many congrats to Blake Lively for her newest film, and all the congrats to her growing family!