You can now get same-day delivery outfits from Rent The Runway
We are living in a culture of convenience. With the powers of the internet, we can have everything from food to medicine to makeup delivered to our door. And now, those of us living in NYC can have fashion powerhouse Rent The Runway outfits delivered to us ON THE SAME DAY we ordered them. What is this sorcery?!
For those uninitiated, when you shop Rent The Runway clothes — it's akin to diving into a well-dressed celebrity's closet. The service allows us to temporarily rent designer clothes without the hefty price tag of ownership, and now, they want to make it even MORE convenient by allowing same-day delivery for shoppers in NYC. This is a blessing we will gladly accept into our lives.
Once you've downloaded the Rent The Runway app, the Same-Day Delivery option allows shoppers to pick outfits for their long night ahead.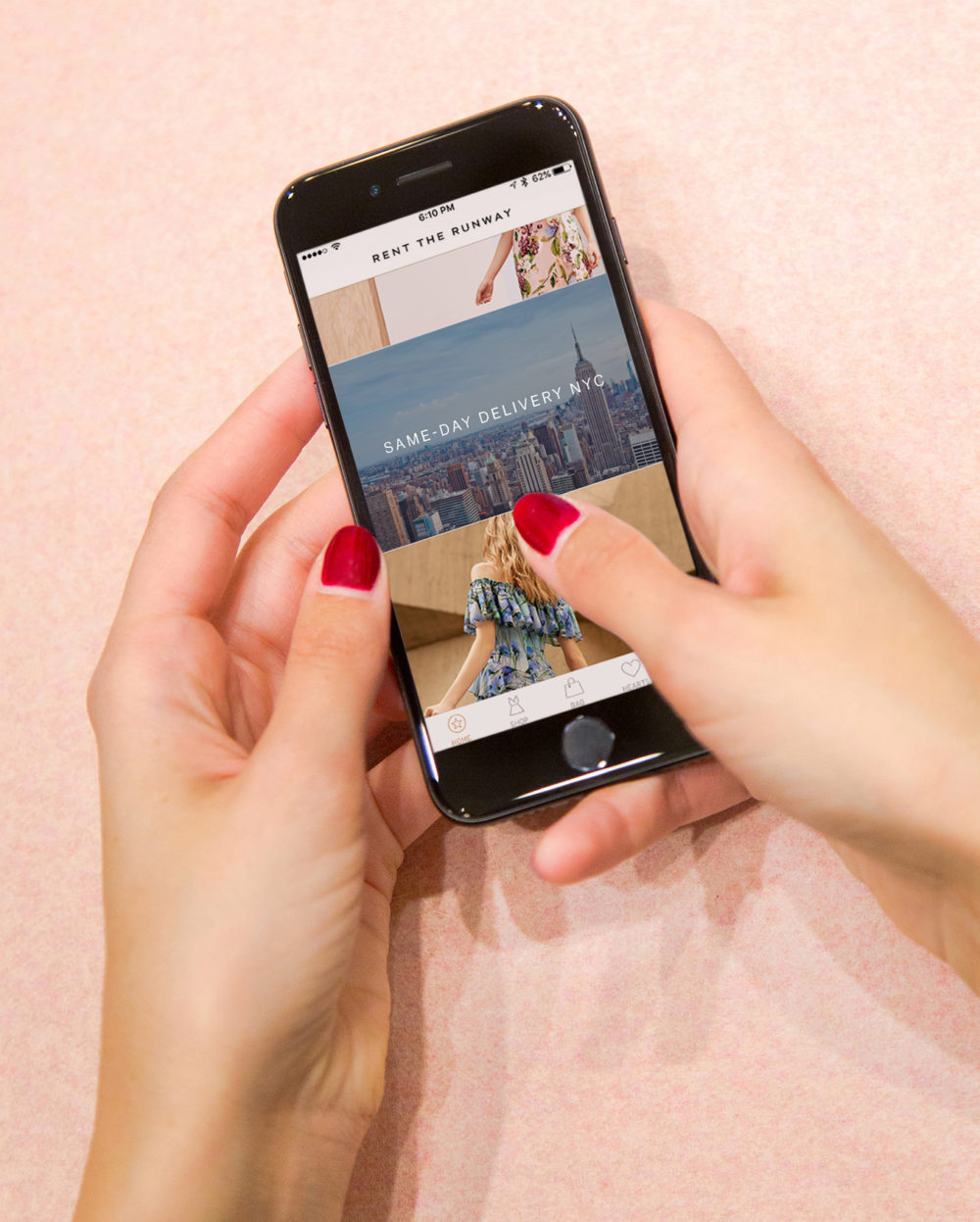 For same-day delivery, shoppers can choose between four and eight-day rentals. The looks start at $30 and include a free back-up size (because sizing varies for all of us), so you can rest assured you'll  be dressed to turn heads. There's a flat $10 delivery fee, but it's free for PRO members. So, if you've got a hot date or a meeting with a client, you don't have to empty your piggy bank in order to make a good first impression.
If you're an early bird and place your order before noon, you're guaranteed to receive your outfit before happy hour (5 p.m).
So you can rest assured that you'll be gussied up for 2-for-1 rooftop drinks.
The CEO and co-founder of Rent The Runway, Jennifer Hyman, shared her excitement for the launch in an email to HelloGiggles, saying she hopes this leads to a future without closets.
"With the launch of Same-Day Delivery we are one step closer to our vision of a closet-less future. Consumers are accustomed to on-demand services like Seamless, Uber and Netflix. By giving them the ability to get last minute looks on demand, we are bringing the modern woman's closet into the twenty-first century."
While the same-day delivery option is exclusively available to NYC shoppers, Hyman says they have plans to expand it to other cities in coming months.
This is a brilliant service for women who are constantly on the go, but still value a well-curated look. Plus, getting mail is already a thrill. So when you add a last-minute designer outfit to the mix, it's a whole different level of mail time excitement.
https://www.youtube.com/watch?v=Dzi-ruROccs?feature=oembed
Be sure to peruse the Rent The Runway closet online for a taste of what could be yours for a night.