You can now buy Lancome's ultra-fancy rose highlighter at Ulta Beauty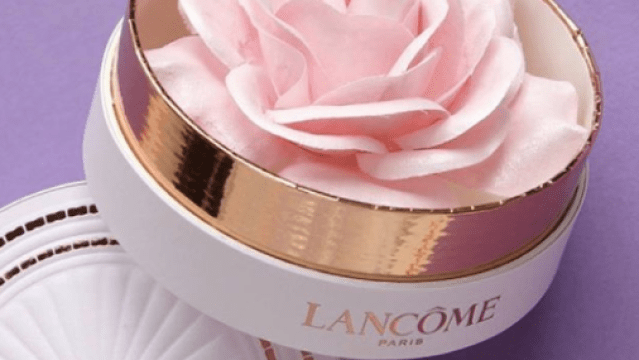 Not sure if you were aware of this, but we are really fancy around these parts — or, we suppose we should really say, that we aspire to fanciness in all aspects of life. And it looks like we are one step closer because now we can get Lancome's insanely fancy rose highlighter, La Rose Blush Poudre, on Ulta! Baby steps to being as chic as Parisian women!
The La Rose Blush Poudre is part of Lancome's Spring Absolutely Rose collection, dedicated to giving you that perfect sweet springtime vibe. It's inspired by the lights, gardens, roses and that effervescent je ne sais quoi that floats through Parisian air. If this rose highlighter is any indication, they've truly captured that magic spirit!
https://www.instagram.com/p/BRF3e0Jg6mh
Have you ever seen anything more delicate and pretty? It's almost too gorgeous to use! But don't worry, we will!
Lancome's La Rose Blush Poudre is available for $60 at Ulta Beauty.
https://www.instagram.com/p/BP8H_erh2ti
The highlighter is stunning on its own, but the packaging really lends it an air of elegance. It's in a '50s French-inspired Bijou box which is usually meant for loose powders but works perfectly for this rose-shaped blush.
https://www.instagram.com/p/BP-h4xyhcvR
The illuminating powder is evenly spread among the rose petals inside the box, making it easy to apply with a brush.  It's buildable, so you can decide how heavy you want your glow to be!
https://www.instagram.com/p/BP8QHj8BqaN
We can truly say we've never seen anything like it! It goes on so beautifully, too. It's great to know that it's not just a gimmick in a pretty package. It's a truly stunning highlighter that works wonders on your skin!
Head on over to Ulta and pick up one of these gorgeous powders for yourself! You deserve it, TGIF!