You can have your Netflix and eat it too, visiting these IRL filming locations
Our favorite characters on TV often live unrealistic lifestyles, whether it's living in enormous apartments in trendy neighborhoods or going on luxurious vacations despite living off an entry level salary. Even the fictional restaurants and diners tend to be out of this world. While we can't all be living in fabulous Brooklyn lofts a la Gossip Girl or have a monopoly over our favorite spot like Friends in Central Perk, sometimes we get little victories, like our favorite shows actually film in real restaurants.
Despite the often fictional natures of most favorite shows, visiting popular locations from some of our favorite Netflix shows are really fun, and also totally attainable. Some of the them might be a short car ride away, or even right in your backyard. We've compiled a list of some of our favorite real-life hot spots depicted in some of the best Netflix shows so now you can share the same experience as your favorite characters — if you pause your Netflix binge long enough to visit them, that is. 
Master of None, New York City
This Aziz Ansari hit series is about a struggling actor in New York. Dev (Ansari) and his friends are always hanging out at some of the trendiest places in NYC.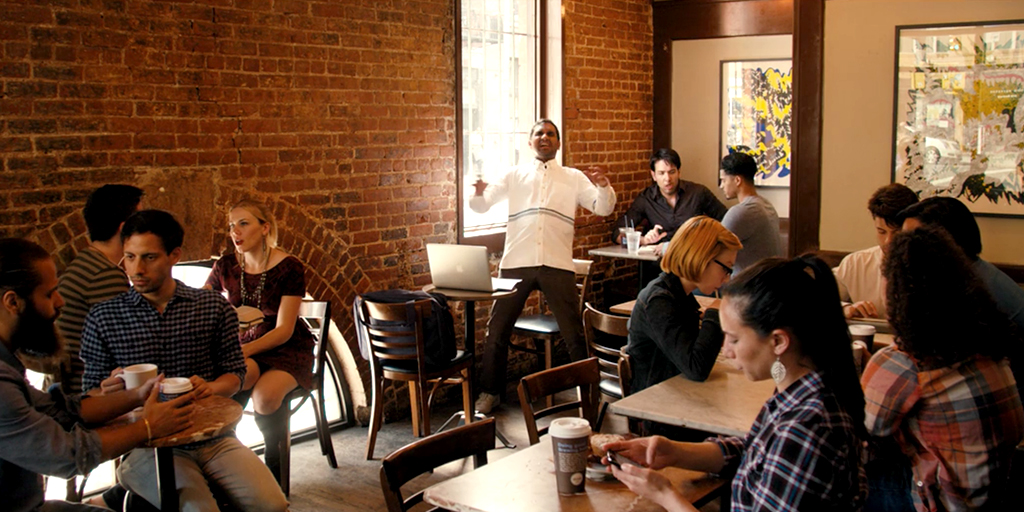 The Smile, 26 Bond St, New York, NY 10012
A small mediterranean-style cafe tucked in the NoHo area of Manhattan.
Parm, 248 Mulberry Street, New York, NY 10012
An italian restaurant to die for and probably inspired Dev's love of Italian food. The restaurant has five locations throughout Manhattan, Brooklyn, and the Bronx, but the Mulberry St. location is steps away from the original Parm sandwich shop.
Think Coffee, 248 Mercer St New York, NY 10012
A local Manhattan coffee chain, the original location is the trendy Greenwich Village, near Washington Square Park.
Hotel Delmano,  82 Berry St, Brooklyn, NY 11211
An upscale cocktail bar in the heart of Williamsburg with an atmosphere from another time.
The OA, New York City
This show, about a woman who returns after being missing for seven years, visits NYC for some amazing city staples.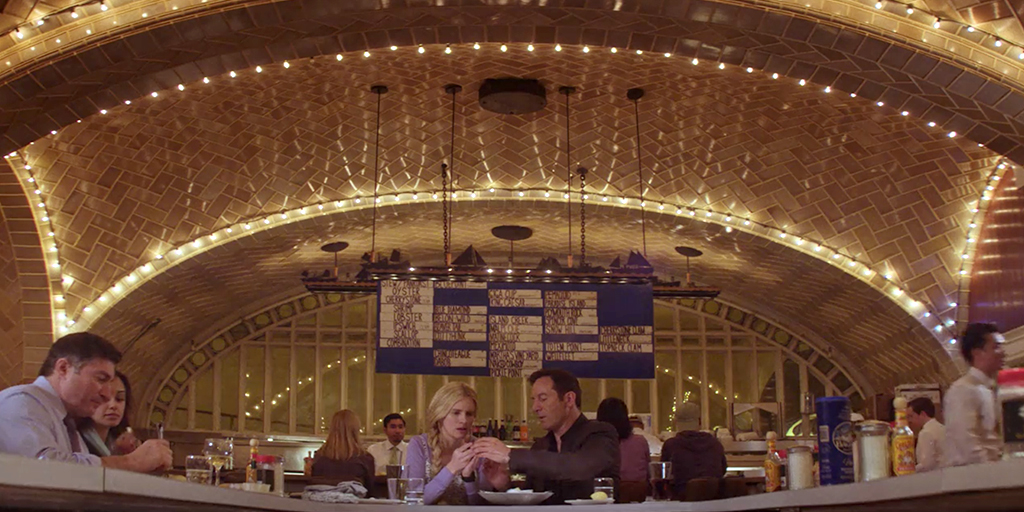 Oyster Bar, 89 East 42nd Street, New York, New York, 10017
On her trip to NYC, Prairie eats Oysters with Dr. Happ at the famed oyster bar in Grand Central Station.
A classic American chain with full of the best deals on Italian food America has to offer.
Chef's Table, All over the world!!
This docuseries, from Jiro Dreams of Sushi creator David Geld, takes viewers all over the world, introducing us to world-renowned chefs.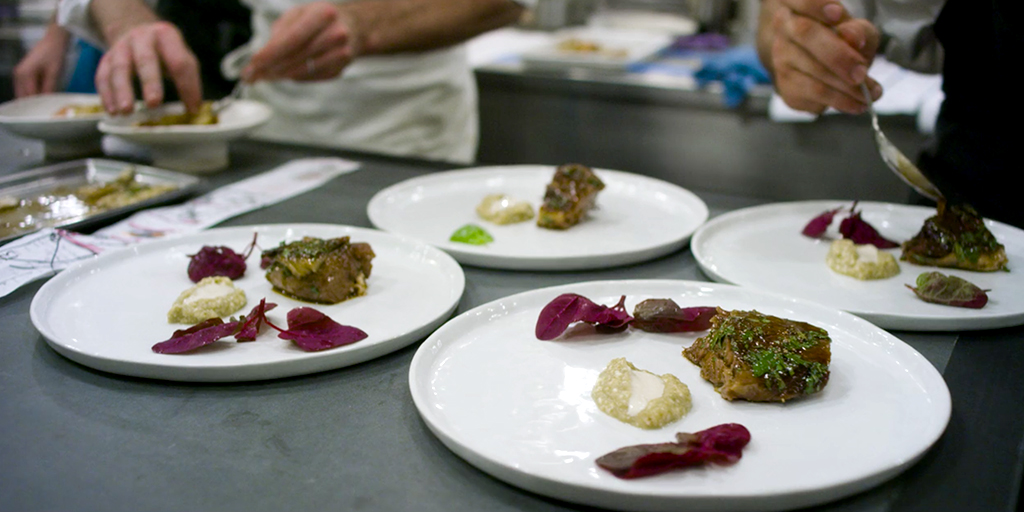 Osteria francescana, Via Stella, 22, 41121 Modena MO, Italy.
This restaurant, run by famed chef Massimo Bottura, is not your typical Italian restaurant, priding itself on incredible modernist cuisine. Last year, it was named one of the 50 best restaurants in the WORLD.
Blue Hill Restaurant, 75 Washington Pl, New York, NY 10011
This Greenwich Village restaurant appeared on season one of Chef's Table, and is known for being one of the trendiest farm-to-table restaurants in NYC.
Alinea, 1723 N Halsted St, Chicago, IL 60614
This modernist restaurant will change the way you look at food. Next time you're in Chicago, check it out and prepare to have your mind blown.
Love, LA
The series is centered around Gus and Mickey as they navigate the L.A. scene and everything modern romance brings.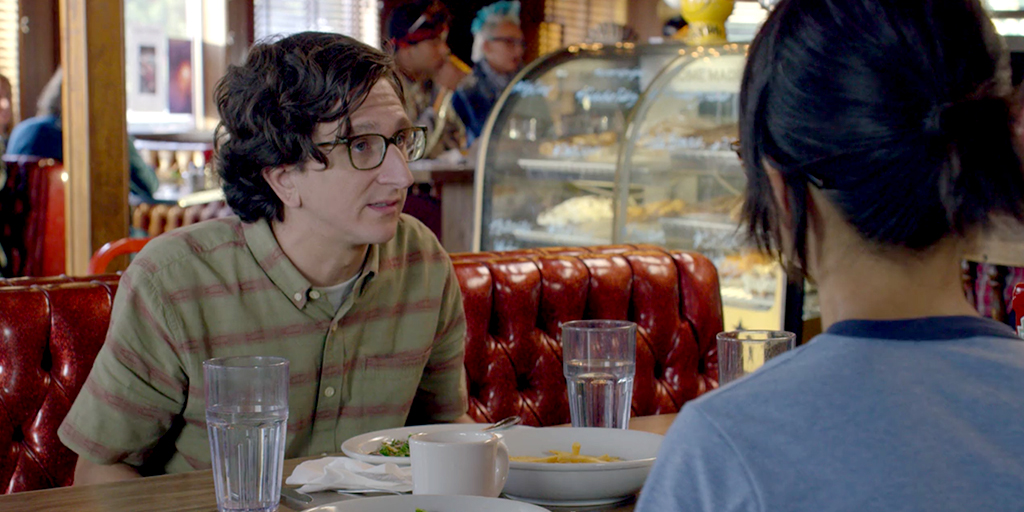 Brite Spot, 1918 W Sunset Blvd, Los Angeles, CA 90026
This L.A. diner is trendy and perfect for breakfast in the morning and late-night snacks after the perfect night out.
This trendy Santa Monica restaurant not only has a massive courtyard to enjoy happy hour on, you may even spot celebs enjoying the delicious comfort food the restaurant has to offer.
Flaked, Venice Beach
Will Arnett stars as Chip, a self-help guru, whose personal life is a total mess. As Chip wanders around Venice Beach, we get a look at some seriously gorgeous locations and food that's to die for.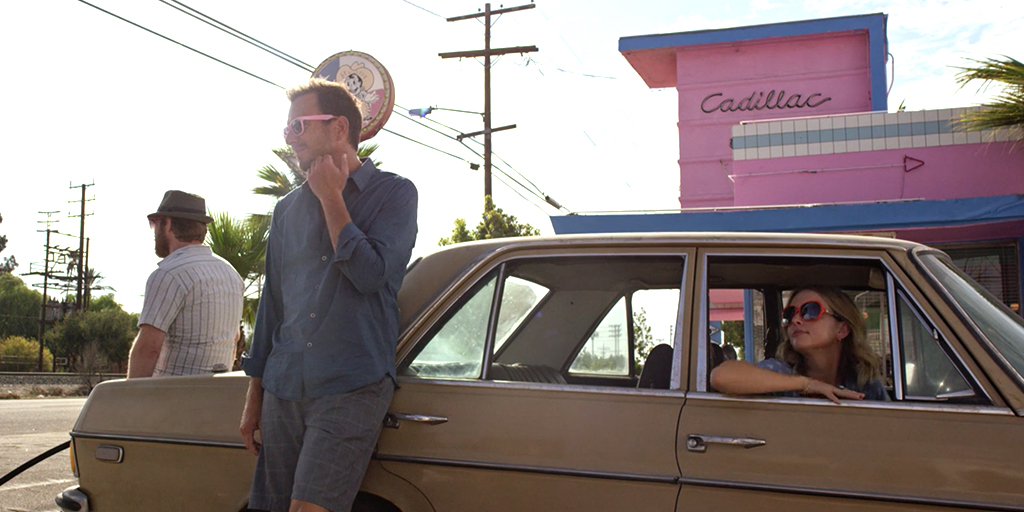 Pink Motel and Cadillac Jack Cafe, 9457 San Fernando Rd, Sun Valley, CA 91352
This cafe is a 1950s dream come true, doubling as an amazing prop space. Stop in for a malt and while you're there, pretend you're in a '50s film!
Gjelina, 1429 Abbot Kinney Blvd, Venice, CA 90291
This restaurant is one of the most popular spots in Venice. Its gorgeous rustic interior paired with it's amazing American-style menu is a can't miss.
Sense8, Chicago
While this sci-fi series may take place all over the world, the series has featured some fantastic IRL Chicago staples.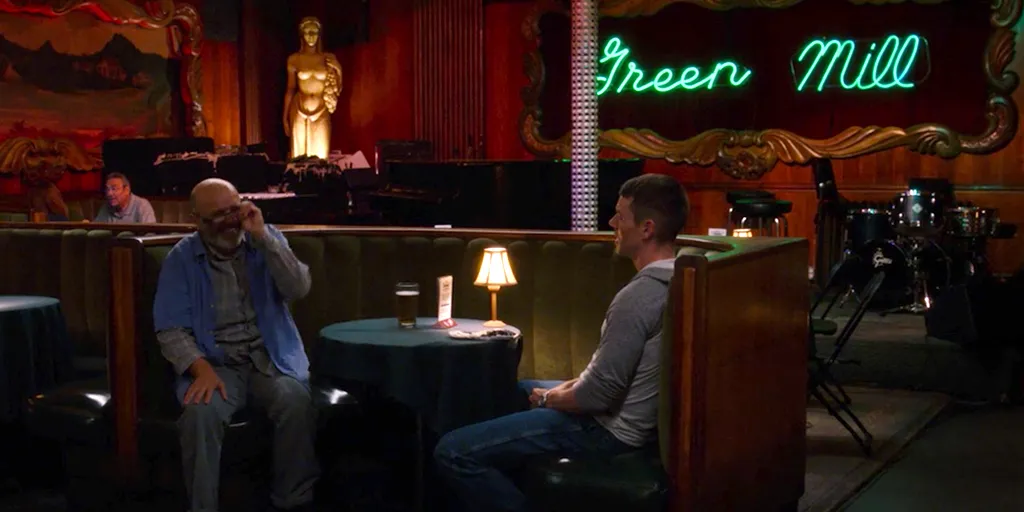 Superdawg, 6363 N Milwaukee Ave, Chicago, IL 60646
This classic drive-in features the best of Chicago hotdogs, fries, and milkshakes. It's like traveling back in time to 1948.
Green Mill, 4802 N Broadway St, Chicago, IL 60640
This upscale cocktail bar and lounge is not only a top spot to throw back a few drinks, it also features live music from some of the most famous jazz musicians in Chicago.
Bloodline, Upper Keys
While you may want to stay away from the intense Rayburn family drama, if you ever find yourself in the Florida Keys, give these places a quick visit.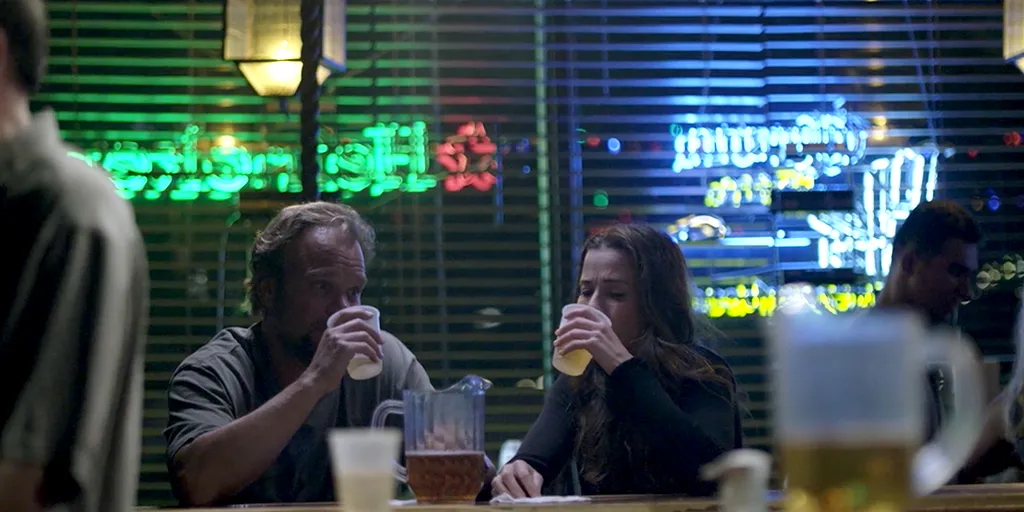 Alabama Jacks, 58000 Card Sound Rd, Homestead, FL 33030
Located right on the water, this seafood joint is the perfect welcome to Florida.
Caribbean Club, 104080 Overseas Hwy, Key Largo, FL 33037
Another waterfront spot, this bar is a fun hotspot for live music on the Florida coast. Caribbean club was also used as a location in the Humphrey Bogart/Lauren Bacall film Key Largo.
Next time you're planning a vacation or just taking a stroll through the neighborhood, live up your best Netflix fantasy and dine like your favorite characters.