This brilliant campaign is aiming to tackle sexual harassment at music venues
Going to see live music is one of life's great pleasures. We love heading down to a show to see our favourite artists perform and soak up the atmosphere and talent around us. However, there's an ongoing battle happening in music venues and it involves sexual harassment.
All over the world there's an epidemic of concert venues becoming hotbeds for harassment and assault. A whole host of musicians, including Iggy Azalea and Angel Haze have spoken out about inappropriate groping at their shows, while earlier this summer music site Gigwise highlighted how over 50 people were sexually assaulted a music festival in Sweden over two days. Similarly, in Australia this summer, a group of musicians raised concerns over the increased amount of misconduct going on during concerts and at music venues.
Now one Australian group, Camp Cope, have decided to take matters into their own hands and have launched this amazing initiative.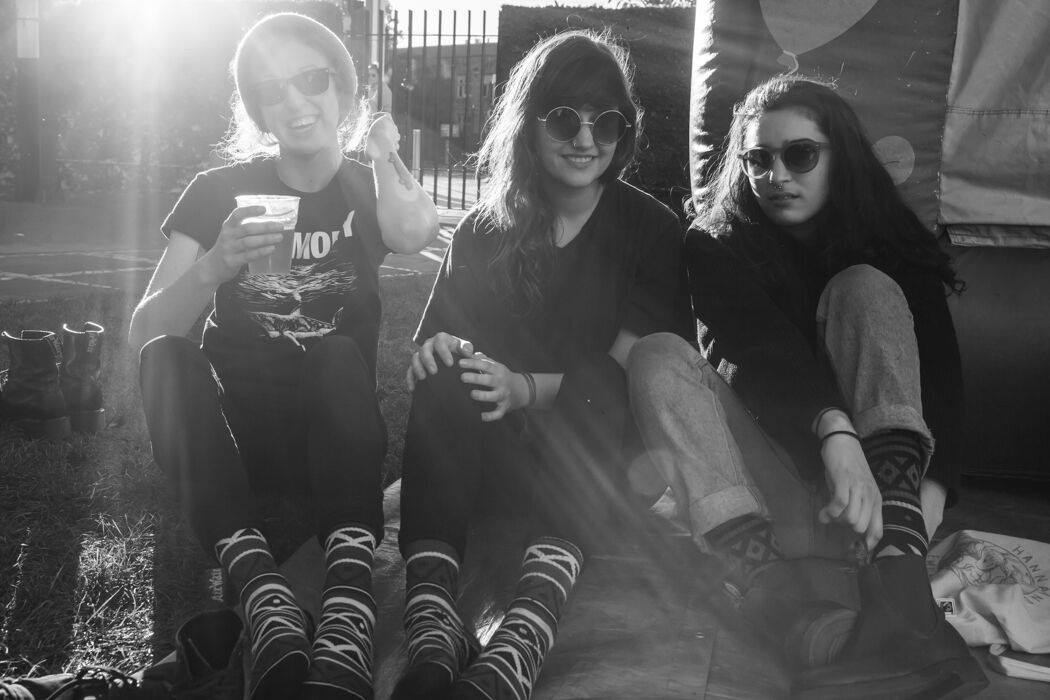 Writing on Facebook, the band introduced the #ItTakesOne campaign, which aims to help tackle this increasing problem.
"This video campaign was inspired by ongoing conversations between us and other bands about how awful it feels to have someone get hurt, assaulted or upset at one of your shows," the band wrote "How you as an artist feel personally responsible. We were all feeling very defeated by the continuous reports of incidents – nobody knew what to do but we all felt so passionately about it."
The band go on to explain that they wanted to highlight how every person a show is important and can make a difference when it comes to pointing out sexual harassment and assault.
"We purposefully wanted a strong male presence in the video. Including all-male bands who tend to have a prodominately male audience. This was done because we believe that women are usually the victims in these incidents so it shouldn't solely be the responsibility of women to fix the problem," they explained. "We feel it's important for men to speak to, and speak out against other men's behaviour and be positive role models to other men."
https://www.youtube.com/watch?v=2-d6kmnZaKg?feature=oembed
The clip features a bunch of Australian bands and music industry figures, including Courtney Barnett, Australian radio's Dom Alessio, The Jezabels' Nick Kaloper, and Tyler Richardson from punk outfit Luca Brasi.
The #ItTakesOne campaign joins fellow initiatives like Safe Gigs for Women and the National Good Night Out Campaign for UK & Ireland that highlight how concert venues and live music shows should be safe spaces for everyone.
We think that the more awareness that is raised around the multitude of sexual harassment and assaults that go on during live shows will help create safe spaces for all music lovers.
[H/T Mashable]