Camila Mendes and Lucy Hale are "bathing suit twins" in this crazy-affordable one-piece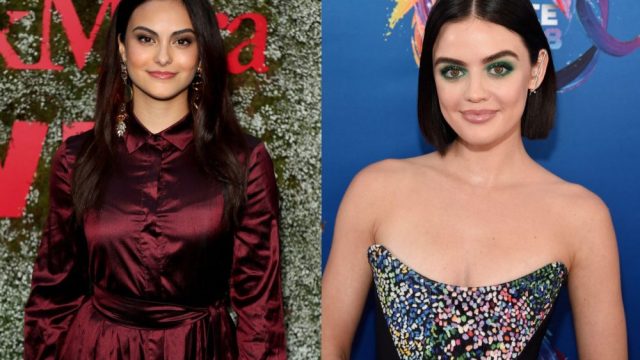 There's nothing like spending the dog days of summer cooling off in the pool or relaxing on the beach. All that time in the water is the perfect excuse to look for a new swimsuit, so we're always excited when celebs favor swimwear that's within our reach. If you're in need of some style inspiration, Camila Mendes and Lucy Hale recently wore the same one-piece swimsuit—and it's refreshingly affordable.
For the Fourth of July, both Mendes and Hale went for a dip wearing a blue-and-white tie-dye one-piece from Cotton:On. We can see why the suit was so popular for the Fourth of July. Its royal blue sunburst pattern almost looks like fireworks, and even the colors are patriotic. But we can also imagine wearing it to the pool all season long.
Both actresses captured the evidence in photos they uploaded to Instagram, although Mendes deleted and re-posted her photos on July 9th because they were blurry. The unintentional #twinning moment didn't escape the notice of either. On Hale's post, Mendes commented, "I'm literally wearing the exact same swimsuit right now haha." When Mendes shared her photos, Hale commented "Bathing suit twins" with a heart emoji.
Mendes and Hale both rocked this bathing suit, as their pictures show.
If you want to snag this one-piece for yourself, you can find it on Cotton:On's website, where it is currently on sale for $15 (it normally retails for $29.99). In addition to the tie-dye pattern that Mendes and Hale sported, the Deep V One Piece Cheeky comes in six other varieties, including cheetah print and red-and-white striped.
A super cute one-piece that's both affordable and celebrity-approved? We don't know about you, but we're rushing out to buy this.
Of course, tie-dye is everywhere this summer, and we found some lookalikes to Cami and Lucy's style that you can shop, too. Scroll to find your favorite.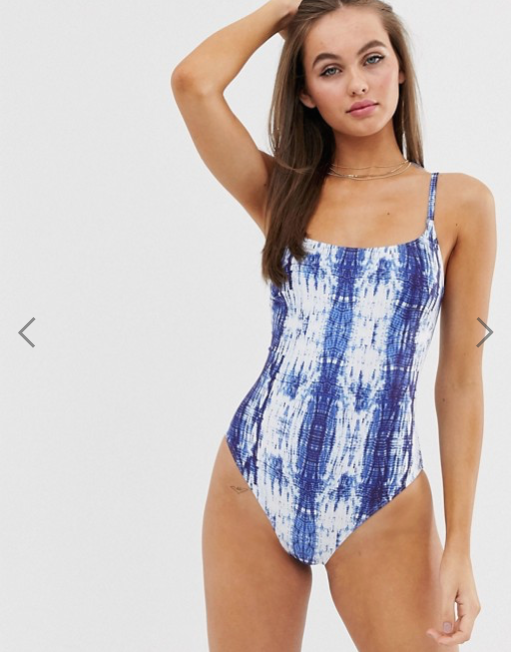 Please confirm that product_url, retailer_name, price and primary_image parameters are required in the shortcode