Camila Mendes is trading Veronica for Betty Cooper vibes with her new blonde look
Remain calm, Veronica Lodge fans. Camila Mendes unveiled a new look, and it's definitely not what you might expect now that Riverdale is back in production for Season 4. Though most of us are used to seeing her rocking a much darker 'do on the show, the actress ditched her jet-black hair to show fans what she'd look like as Betty Cooper. On Monday, July 29th, Mendes took to her Instagram Story to debut her new platinum-blonde wig—and it's proof she can literally rock any look she wants.
In a series of selfies, Mendes posed in front of a mirror in what appears to be her trailer, though it's unclear why she's wearing a wig. Maybe it's for a new movie role? Or a photoshoot? Perhaps she's donning the blonde hair for an upcoming Riverdale scene where she and on-screen bestie Lili Reinhart swap looks in an undercover adventure? We can only assume for now, but all we know for sure is that if Mendes wanted to actually dye her hair blonde, she would totally pull it off.
Check out the photos of Mendes' blonde hair below:
"Hey y'all," she captioned the first shot.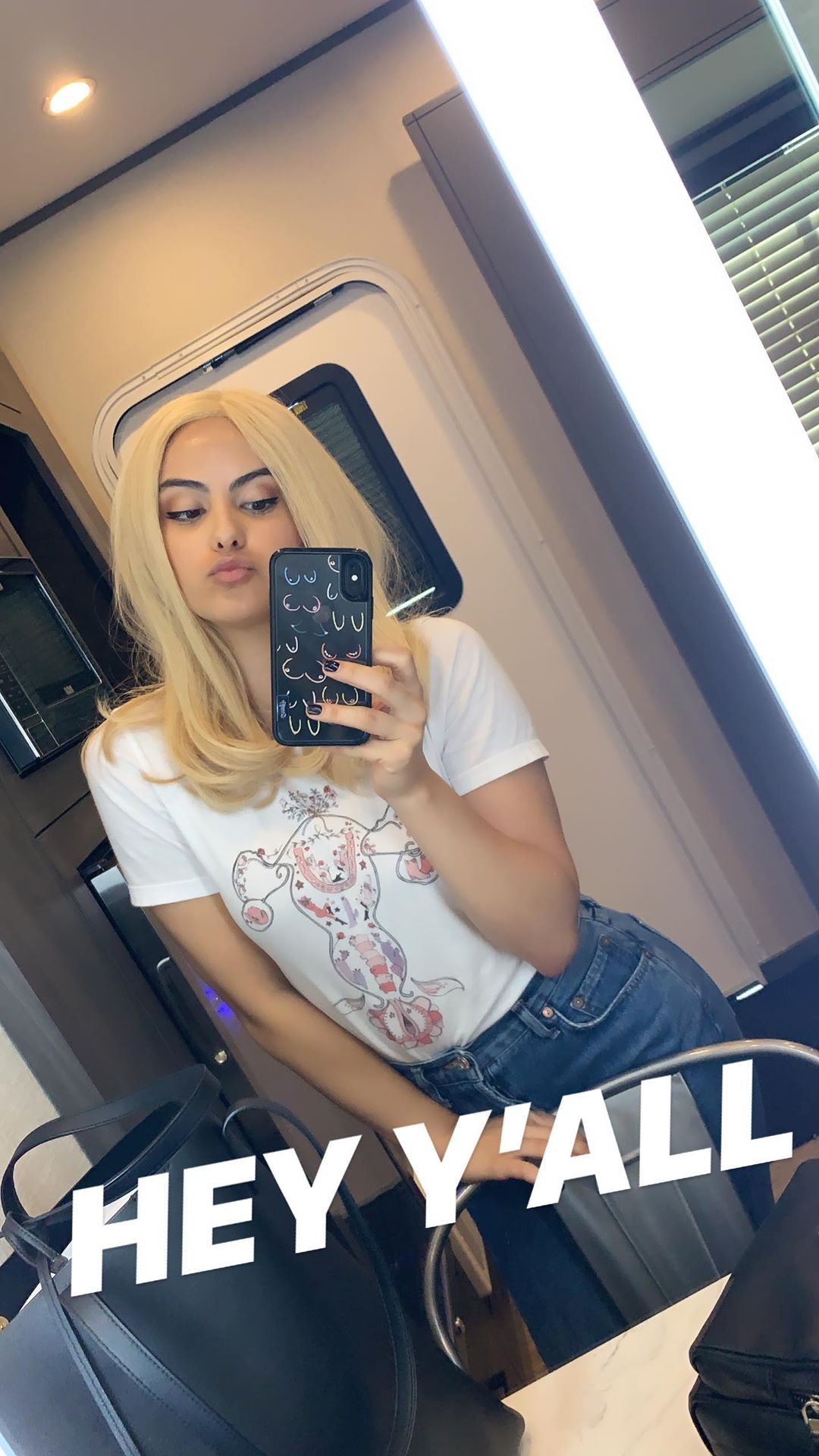 "That's right y'all," she wrote alongside another pic.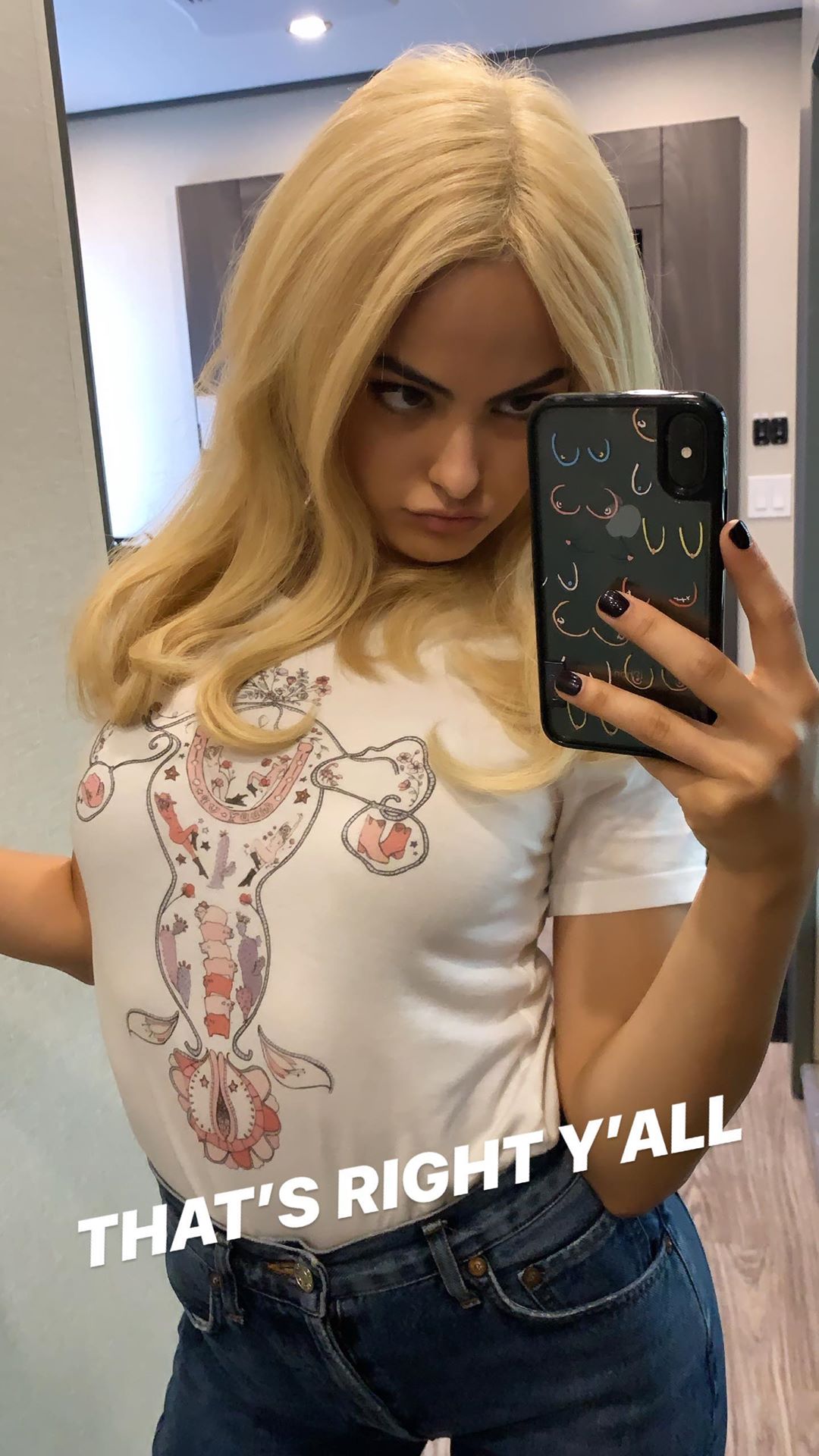 This isn't the first time Mendes has changed her hairstyle while playing Veronica. Back in April, after Riverdale wrapped up Season 3, the 25-year-old chopped off her hair and dyed it back to her natural roots, which are chocolate brown, not black like her character.
"@camimendes is back to her roots!!! Taking out layers of blue-black that we have been doing for her character #VeronicaLodge on #riverdale was a 6-hour process to keep the integrity of her hair," her hairstylist, Matt Rez, wrote on Instagram.
This may be why Mendes opted for a wig instead of actually dying her hair blonde? We hope she shares more details soon.