Is this going to be Camila Cabello's first solo song without Fifth Harmony?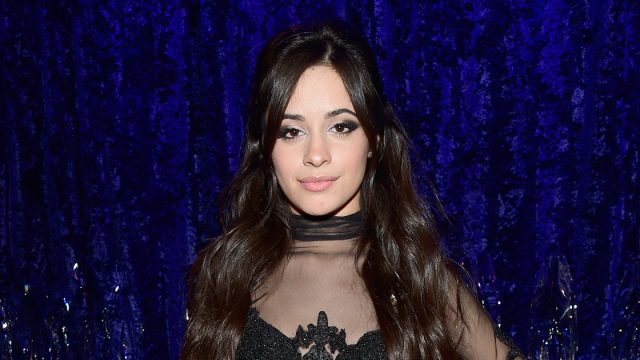 We now might know what Camila Cabello's first solo song might be and we have to say that we're 100% into it.
The tail end of 2016 was tumultuous for Fifth Harmony and Camila Cabello. It was announced in December that Cabello had quit the band after four years of being together. A war of words then began between the remaining four members of the group —  Lauren Jauregui, Ally Brooke, Normani Kordei, and Dinah Jane — and Cabello.
Indeed, Fifth Harmony claimed that Camila had been unresponsive in their efforts to try and smooth out any difficulties and differences that the group were having. Camila, on the other hand, rejected these claims. This then lead to Machine Gun Kelly, a rapper whose track "Bad Things" Cabello features on, to defend the singer against her former bandmates.
"I was behind the scenes throughout the process of being with Camila lately, Kelly said. "Camila is such a strong person but she's an innocent, young girl, and it just sucks to feel like these people did a back turn with all these constant releasing of statements.
Despite it only being a few weeks ago, however, we might now know what Camila Cabello's first solo song without Fifth Harmony is.
According to a report on Breathe Heavy, a solo version of Camila Cabello and Machine Gun Kelly's track "Bad Things" has been registered to music publishing website ASCAP.
https://www.youtube.com/watch?v=QpbQ4I3Eidg?feature=oembed
Following its release in October, "Bad Things" has slowly been working its way up the Billboard Hot 100, ultimately peaking at of number nine on the chart. Indeed, Camila's chorus on the song has also gathered some famous fans, too, including the likes of fellow popstar Charli XCX who tweeted her desire for a solo version of the song.
While it's uncertain whether Camila will 100% release a solo version of "Bad Things" as a single, the star revealed in a statement that she was indeed working on her first solo album.
"Now I gotta walk the walk. I have always encouraged you to be fearless, to live your life in the name of love and to do what makes you happy," she wrote. "As scary as it is to take the leap, I am excited and full of joy because I know that no matter what happens, I am following my heart. I hope to see you on my journey."
Given how popular (and how catchy) "Bad Things" is, we actually low-key want Camilla to surprise drop a solo version of the song. In fact, even if a solo version features on her debut solo album that'd make us happy, too.