Camila Cabello has quit Fifth Harmony, and here's what we know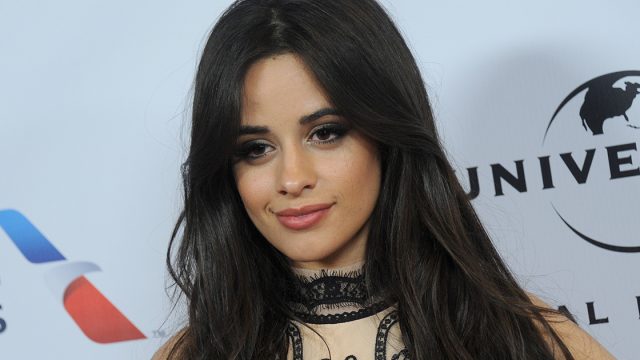 After four years in the band, Camila Cabello has quit Fifth Harmony.
In a note posted to the band's official Twitter page, the remaining four members of Fifth Harmony — Lauren Jauregui, Ally Brooke, Normani Kordei, and Dinah Jane — announced the news that Camila had decided to leave the band.
"After four and a half years of being together, we have been informed via her representatives that Camila has decided to leave Fifth Harmony. We wish her well," their statement begins.
The band were put together during the second season of Simon Cowell's short lived reality talent show, The X Factor USA, in 2012 and were mentored by fellow singer Demi Lovato.
"You Harmonizers have been there with us since the beginning, you've supported us, you've rejoiced and cried with us, you've grown with us, and with your love and support we will continue on," the note continues.
"That being said, we are excited to announce that we will be moving forward with the four of us — Ally Brooke, Normani Kordei, Dinah Jane, and Lauren Jauregui for our fans. We are four strong, committed women who will continue with Fifth Harmony as well as our solo endeavors." 
The band then gave a shout out to their fans, their Harmonizers, stating that they're "in this together." 
See Fifth Harmony's full note below.
Rumors that Camila Cabello would be leaving the band since she joined Shawn Mendes and collaborated on his top 20 hit "I Know What You Did Last Summer." In fact, the singer told Seventeen magazine that she was frustrated by the backlash about her wanting to go solo.
"It's been very difficult to watch people criticize me and my intentions. It's been shitty," she said. "They turned me [doing the song] into a conspiracy theory. We literally just wrote a song backstage, and it ended up becoming something awesome. It wasn't a career move that I carefully planned out."
Despite this, Camila has been consistently sharing Snapchat videos of herself in the studio, with one video showing her working with Major Lazer.
The singer also joined up with rapper Machine Gun Kelly this year on "Bad Things," which has just cracked the Billboard Hot 100 top 10, and rumors of a solo career have long been in the works.
https://www.youtube.com/watch?v=QpbQ4I3Eidg?feature=oembed
"I think it's really important that we have respect for the fact that we are a group and we're in this for one thing," she said to Boarder Crossings, "but at the same time we each have our personal interests and we allow ourselves to pursue that." 
Fifth Harmony had literally performed yesterday (December 18th) as a five-piece at Y100's Jingle Ball 2016 at the BB&T Center in Sunrise, Florida. Yet, as Billboard reports, a source has claimed that December 18th marked the last contractual moment that Cabello had to be with the group, while also offering her an out.
https://www.youtube.com/watch?v=5GL9JoH4Sws?feature=oembed
Camila has been quiet during the announcement. We can't imagine how difficult a decision like leaving your band must be like and like the rest of the band said, we wish her well.
It's currently unclear whether the band will rename themselves to represent the fact that there are now only four band members now. Regardless, our thoughts are also with the remaining members of Fifth Harmony during this turbulent time.