Camila Cabello just revealed she no longer speaks to Fifth Harmony — and how she healed herself after the split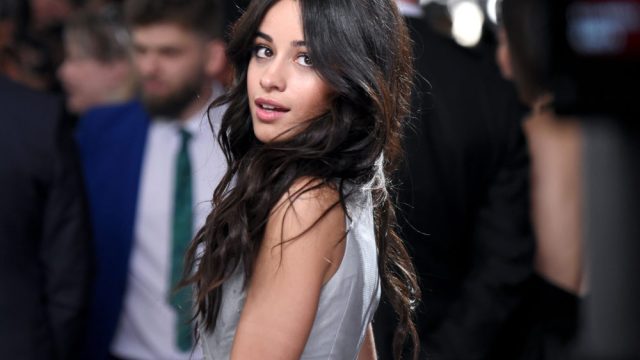 Just before the 2016 holidays, Camila Cabello announced her not-so-shocking exit from Fifth Harmony after more than four years performing with the band.
But even though fans pretty much saw this one coming — discord between Cabello and her bandmates had become more than apparent over their last several months — the split itself seemed way, way uglier than we could have anticipated. And in a new interview with Billboard, Cabello finally speaks frankly about what went down so publicly — and why she is no longer speaking with Ally Brooke, Normani Kordei, Lauren Jauregui, and Dinah Jane.
Basically, Cabello explains, it came down to the fact that while Fifth Harmony "school" — as her manager calls it — was incredible, it also didn't feel authentic to herself as an artist to perform words written for and by others.
"I was always super open [that] I couldn't just sing other people's words and be totally happy with that," Cabello said. "You have to follow and honor that inner voice. I always encouraged the girls to do the same."
There was already existing "tension" in the group, so Cabello's solo encouragement "rocked the boat" even further — to the point that when she announced her exit, she figured the group would have seen it coming.
However, it quickly became clear to Cabello and to fans that they did not. Or at the very least, that they did but weren't down to play nice.
"I hoped that it would be a peaceful turning of the page and we would root for each other," Cabello said, adding that she hasn't spoken to the group in the two months since it all went down, but that she has reached out and tried.
"I don't want to get into the details of that, because it was really intense and it's hard for me to talk about," she continued. "It makes me sad."
What isn't sad, however, is that Cabello took time off for self-care and healing after the split. She took her first vacation in five years with her family over the holidays, enjoying three full weeks of fun, sun, and relaxation in Cancún with the people who love her the most.
"The first four days were trippy," Cabello explained. "I was stressing about not stressing about something. Sometimes you're afraid of the quiet. Like, go, go, go!"
I went to the beach a lot," Cabello continued. "I listened only to Latin music. It reminds me of where I come from and that this [conflict] doesn't have to be World War III. In Cuba, people are literally making rafts out of tires and sticks, throwing themselves into the ocean to find opportunity. That's real shit. Not this."
Damn, Cabello. Preach.
It sounds like taking time off in Mexico and ignoring the chatter on social media and in the press was great for Cabello's spirits, as she insisted she's feeling "alive" now that she's taking the riskier path.
"The easiest route would be to shut my mouth, sing the songs, wear the clothes and keep going, you know?" she said. "I mean, [we were] at the peak of our career. It's definitely not the safe option…the way my mom raised me, it has always been: Don't settle. Jump and hope you grow wings on the way down."
And even if Cabello doesn't become the next Beyoncé — or Zayn Malik or Justin Timberlake, if we're shooting for more realistic stars — she's cool with it. And not here to play your numbers game.
"I know people will try and turn this into, 'Is she going to be more successful outside the group?'" Cabello concluded.
To me, if I'm in the studio every day and I'm growing as an artist and I'm speaking from my heart, that's success. The results don't matter. I mean, isn't that the goal?