Camila Cabello Confirms She and Shawn Mendes are Definitely Still Together Amid Breakup Rumors
The singer's Instagram post even called Mendes "my love."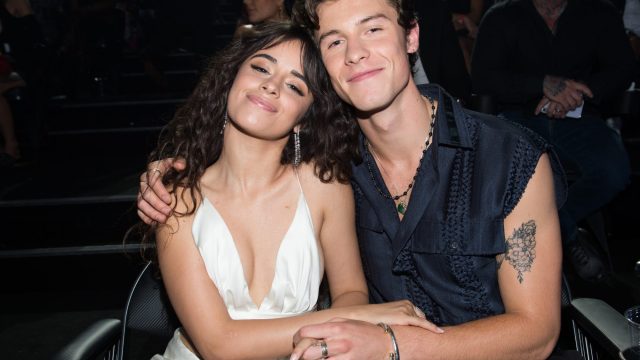 Camila Cabello wants to remind us that she and Shawn Mendes are definitely still together. After fans speculated the pair had split due to the couple going MIA since March, Cabello recently uploaded a congratulatory post to Instagram gushing about the "Lost in Japan" singer.
The world could use some magic, beauty, and Wonder always, but especially right now, Cabello captioned her September 30th post. @shawnmendes what a gorgeous gift to the world.
Cabello posted a clip from the trailer to Mendes' upcoming album dubbed Wonder, which is set to drop tomorrow, October 2nd.
"He's crafted this album with every last bit of his soul, his spirit, and his essence with the purest of intentions," Cabello continued. "My love, I'm so proud of the person you are and I'm so excited for people to see and hear your heart."
At the beginning of the Los Angeles' stay-at-home orders, put in place due to the ongoing coronavirus (COVID-19) pandemic, Cabello and Mendes, who were quarantining together, were often seen out on walks in their neighborhood. However, the pair disappeared from public eye during the summer, leading some to speculate about a potential split.
But, it appears the couple is still going strong. Mendes commented on Cabello's post with a heart emoji and the emoji with welled up eyes.
Cabello and Mendes have been officially linked since August of 2019, after they released their collaborative song "Señorita." Cabello then told Variety that her latest work blossomed after she fell in love.
I fell in love and just opened up, she told the publication. Everything was written in present moment.
Now knowing that Mendes is on the brink of dropping an entire album tomorrow, it's easy to understand why he's seemingly disappeared—he's been busy! And if love has also fired up his creative juices, we can't wait to hear the lyrics Mendes has crafted with Cabello in mind.