Camila Cabello just showed off a blonde bob, and we think she should make it permanent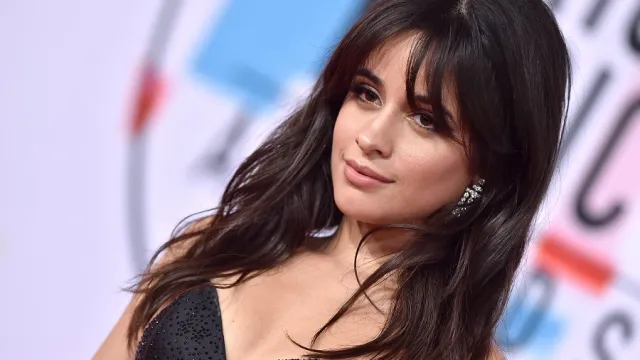 As long as we've known her, Camila Cabello has sported her signature dark brown hair. Whether she rocks it straight, curly, or somewhere in between, it's always been the stuff of Disney princess dreams, topped off with effortlessly cool curtain bangs. But Cabello just debuted her most dramatic hair change ever, and we're officially obsessed. In an Instagram post on July 8th, the singer revealed a platinum blonde bob, and she looks like a movie star in a sexy '60s spy flick.
In her caption, Cabello teased the video release for "Find You Again," her collaboration with Mark Ronson, in which she apparently has a blonde alter ego. Her character might not have a name just yet, but we are so here for her blonde bob.
The wavy, piece-y platinum lob still features Cabello's beloved bangs, but the cut is shorter and way blonder than we're used to. Created by her longtime stylist Dimitri Gianneto, it seems the look was only for the music video. But while she's already back to brunette, it seems she was inspired to chop off some of her long length, because Gianneto gave her a significant trim shortly thereafter, proving that summer 2019 is the summer of the bob.
Here are a few pictures of Cabello in her platinum blonde look for the music video:
https://www.instagram.com/p/BzqjbTXH9-8
https://www.instagram.com/p/Bzq82dVJ3wV
https://www.instagram.com/p/BzqZ7WlJ1Ui
And here's her afterward, back to brunette but sporting shorter, sleeker strands.
https://www.instagram.com/p/BzsCJy_JnHI
Of course, Cabello isn't the first celeb to lop off some length for the summer—so many others have debuted vintage-inspired bobs this summer.
In June, Reese Witherspoon showed off a summer bob with tons of '60s-era volume.
https://www.instagram.com/p/ByTBjDpAE7o
Days later, Emily Ratajkowski debuted a brand new summer bob herself at the Tony Awards, looking like a modern-day Jackie Kennedy Onassis.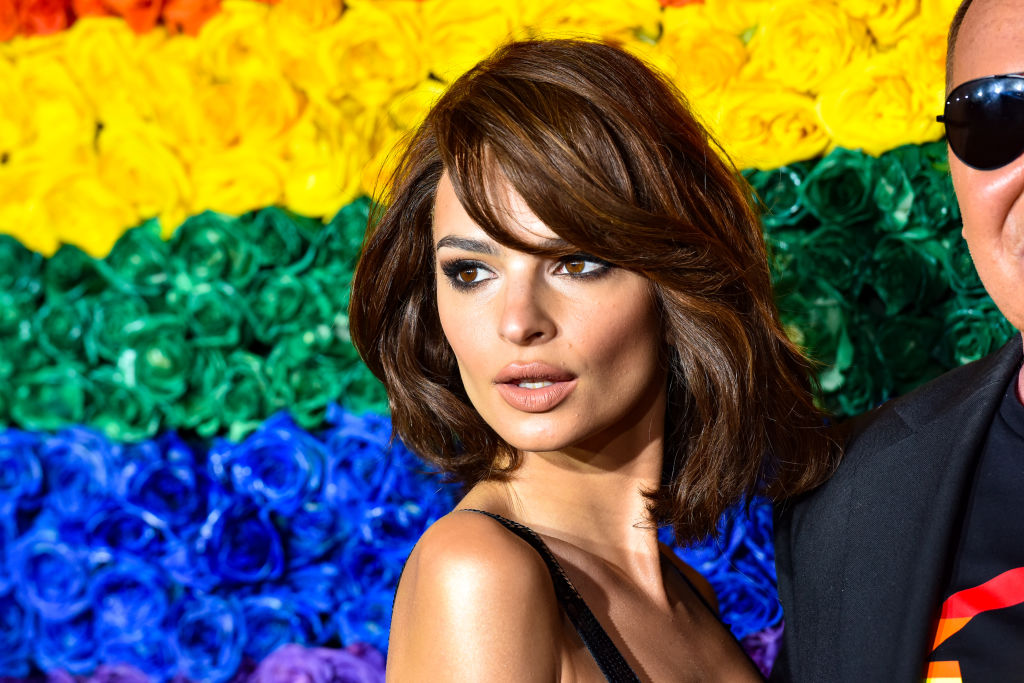 In recent weeks, several members of the Kardashian-Jenner crew have also tried a vintage bob on for size. Khloe has given us '80s vibes with her wavy, bouncy bob.
https://www.instagram.com/p/ByiiStkBnqc
And Kim Kardashian West and Kylie Jenner have both tried out a sleek '90s bob in varying lengths.
https://www.instagram.com/p/BygUNTyHJLc
https://www.instagram.com/p/BzDolPNABWM
Not that we had any doubts, but the throwback bob trend is clearly not going anywhere, and we feel the sudden urge to call our stylists for one of these cool cuts.