Cameron Diaz's husband Benji Madden posted a rare couple's pic for her 45th birthday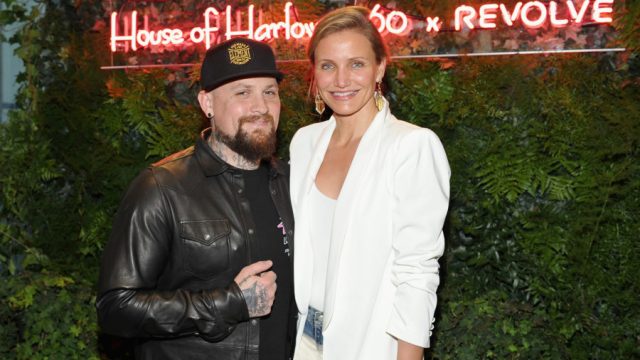 They're usually pretty private on social media, but Cameron Diaz's husband Benji Madden sent an Instagram love note to his wife in honor of her 45th birthday yesterday, and it truly is the sweetest thing.
Though they rarely open up about their marriage publicly, Benji's Instagram love letter to Cameron will definitely melt your heart. To celebrate his wife's 45th birthday, the Good Charlotte frontman shared a couple's photo of the two enjoying a cozy (albeit chilly!) boat ride together.
He shared the photo of himself and Cameron all bundled up in massive coats, blankets, hats, and gloves, adding heart emojis all around, and we're pretty much swooning over these two.
Benji captioned the pic: "Happy Birthday to my Beautiful Wife. I feel like I am the LUCKIEST guy ALIVE. I don't think anyone could ever know the Depth, Kindness, and Compassion that I get to experience everyday thanks to My One and Only- You got me til the end baby."
Aaaaand we're melting.
Cameron and Benji, who got married in 2015, may not snap couple's selfies all the time, but they definitely do make a picture-perfect couple. In fact, this was their first couple's photo since the last time Benji shared a snap for Cameron's birthday back in 2015.
And while Cameron may not be as active on social media, she made sure to celebrate her husband with a truly touching Instagram note herself after the release of Good Charlotte's latest album in 2016.
https://www.instagram.com/p/BH5KrQeAdmg
These two are truly the cutest, and we hope Cameron had a magical birthday!