Calvin Klein's latest runway collection was inspired by horror movies and scream queens
If there's one thing Raf Simons, the creative director of Calvin Klein, knows how to do, it's make a statement. In Calvin Klein's spring/summer 2018 runway show, there was one influence that stood above them all: horror heroines.
Inspired by the women who give horror its shrill and thrill, Simons's latest presentation included frocks that paid tribute to the leading ladies in horror films like Carrie from Carrie and Rosemary from Rosemary's Baby. By subverting the All-American Calvin Klein look into something more dark and sinister, Raf is inviting us into the macabre underbelly that horror exposes.
According to British Vogue, the brand cited inspiration in, "The dream factory of Hollywood and its depictions of both an American nightmare and the all-powerful American dream" as well as in "thriller heroines, heroes, and antiheroes."
This is seen in the collection's stylistic choices, like this a red-feathered party dress with deep scarlet accents and fishnet details, reminiscent of Carrie at prom, covered in pigs blood.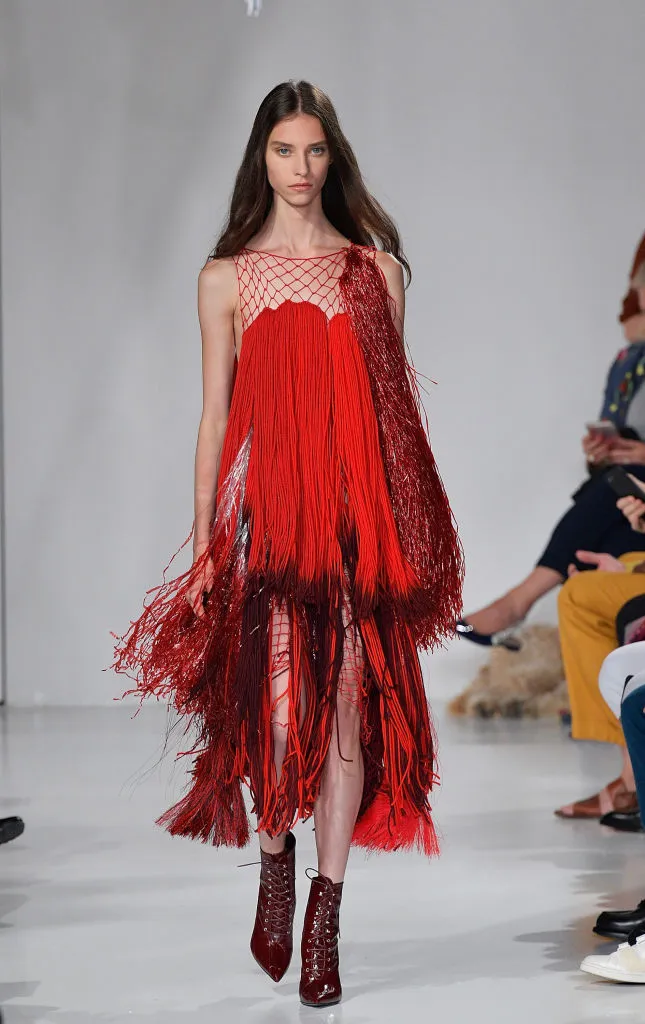 We saw a baby blue anorak that looked like the space goth version of Mia Farrow's Rosemary's Baby gown and a red vinyl gown with a full blue midi-skirt a la The Shining.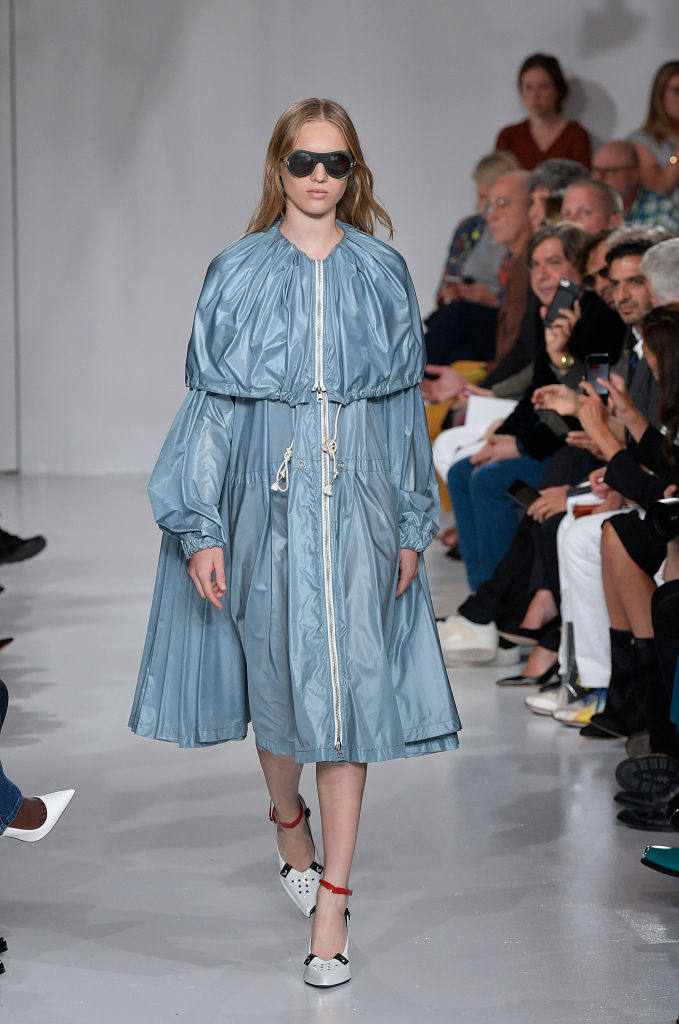 But, of course, Raf wasn't only inspired by vintage horror, there was even an all-yellow rubber look that's totally Kill Bill.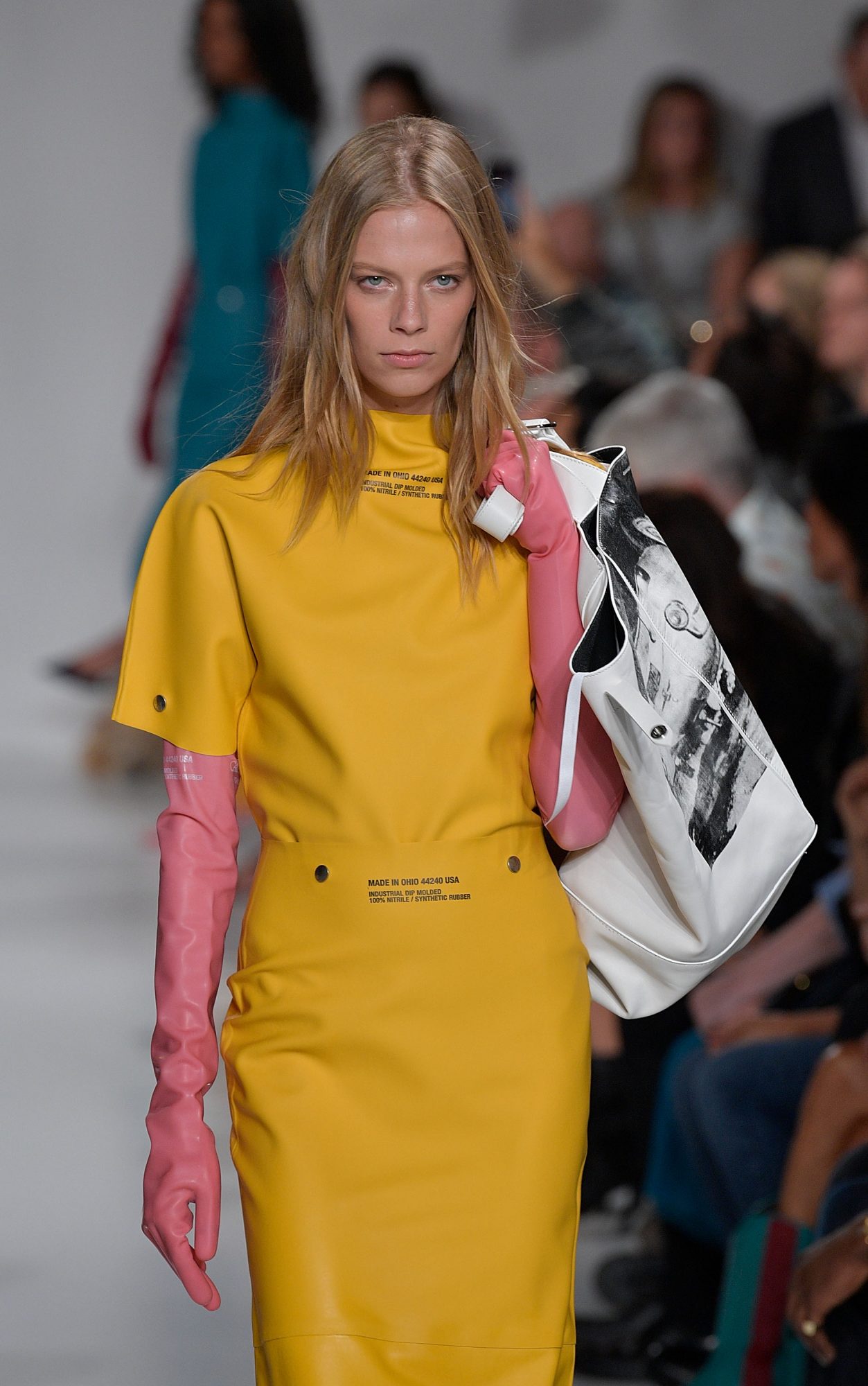 It wasn't just the characters of horror that served as inspiration — the setting of these flicks served as an inspiration, too. Some dresses were done in slick nylon; the same material traditionally used to make tents.
Blood and dirt were motifs throughout the show, as well as photographs of murder scenes and mug shots.
And since the presentation was also a collaboration with the Andy Warhol Foundation, there was, of course, pop art elements that inspired the show.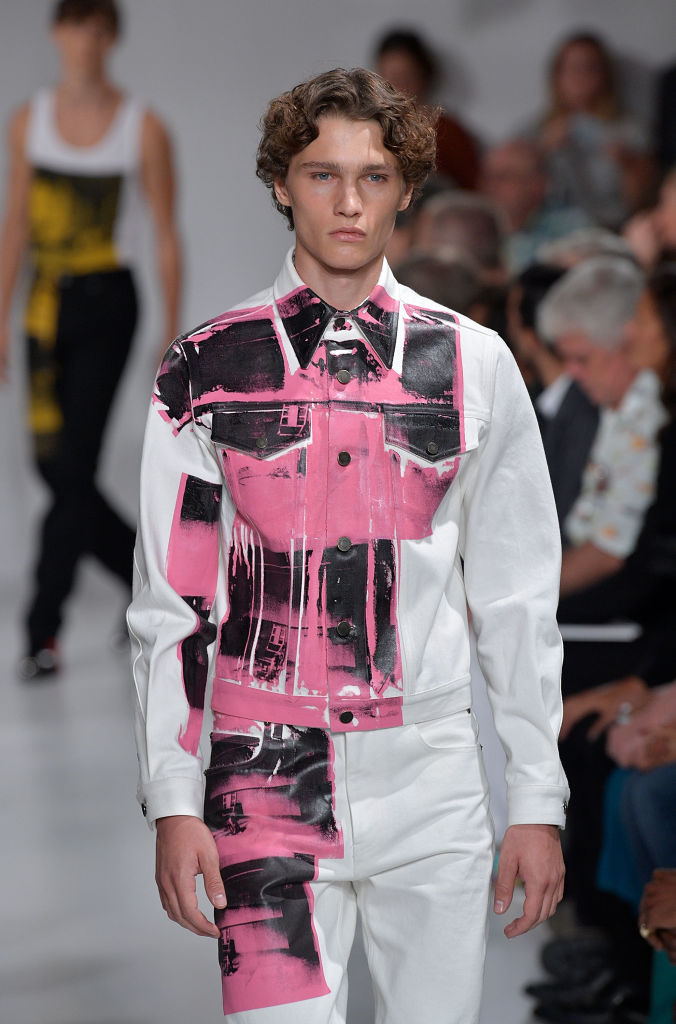 One thing's for sure: if there's any collection we'll be turning to this Halloween season for some major style inspiration, it's this one.