Calvin Harris just put to rest one very big rumor about his and Taylor Swift's future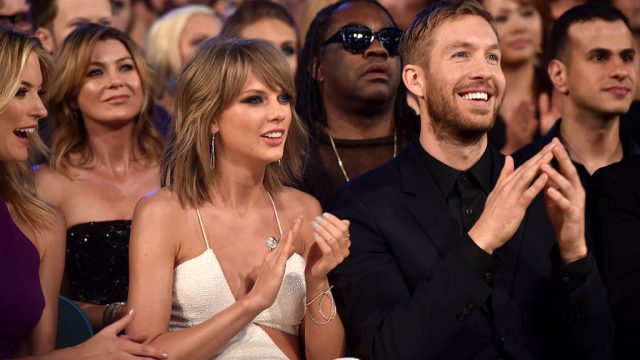 If you, like the rest of the world, have been waiting desperately for a Calvin Harris and Taylor Swift collab to drop, then we have some disappointing news for you.
Sadly, it's probably not going to happen, according to Calvin — or Adam, as Taylor likes to call him, given that it's his real name.
Harris recently appeared on Ryan Seacrest's radio show, presumably to promote his new single with Rihanna, "This Is What You Came For," and dropped the truth bomb on us all, after Ryan couldn't help but ask.
"You know, we haven't even spoken about it," Harris said, referring to him and his girlfriend working in the studio together. "I can't see it happening though. No. She's about to take a long break, you know?"
However, the famous Scottish DJ does have a project — "half a song" — in the works with Ellie Goulding, which he may or may not finish. From the interview, it's kind of unclear. (SOBS. We want this song.)
But back to the clamored-for TS + AW jam, while Calvin's opinion is clear, we still haven't heard Taylor say, "We are never, ever, ever making music together."
So we're going to take that as a "maybe" and hope for the best.