Calm Box is the latest monthly subscription service that will never let you forget to #selfcare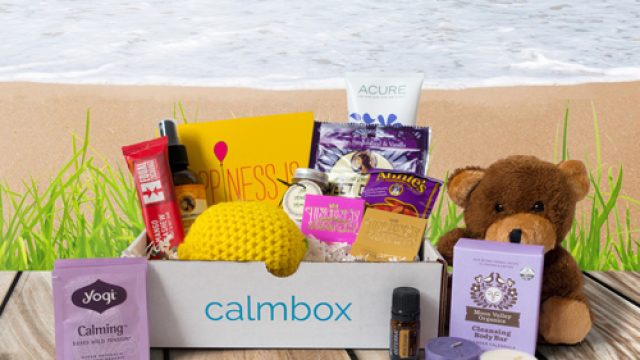 Are you in need of some R&R? Is someone you know a little lax on their self-care regiment, but they just don't know how to switch things up? Well, Calm Box is the latest subscription box that will never let you forget to #selfcare, because sometimes we all need a little reminder.
Okay, we know what you're thinking, why would you need a subscription box that features self care items when that's basically what the beauty department in any Target is for? Well, for starters, do you really want to have to go out every month to get products that you only kind of like or know things about? No!
Trust us, this bad boy will take all the grunt work out of caring for yourself, and we all deserve a little pampering every now and then!
Yes, we know that self care is important, but it's hard to remember to do it all the time. Luckily, this box comes once a month, and therefore it'll push you to spend a little extra time on yourself once it arrives on your doorstep. Plus, it's only $35 a month and it's for your sanity — and self care — so you know you want to do it.
So what's exactly in these lovely boxes you ask? It's all about the calm and stressful relief products that'll help you unwind after a long day of work or destress before a big presentation so you can slay in the boardroom.
Every month the goodies change but they can include anything from books and candles to aromatic herbs, tea and motivational cards. The box, which is a part of the Cratejoy family, caters towards "calm and mindful moments," and has a new theme every month. Think zen, meditation and more for the #GirlBoss in your life, which let's be honest is totally you.
PS: It's November now, which means you can already start buying Christmas gifts for all the friends who need #calm in their life, or for yourself — no judgement — so this could definitley be one of them. Learn more here.