What is the movie "Call Me By Your Name" about?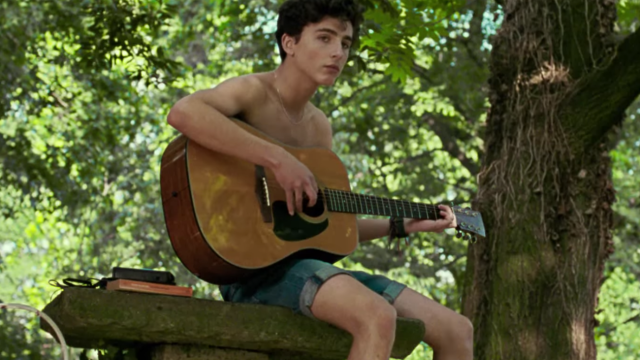 Looking for a movie to transport you away from the snow and gray of winter and take you to the Italian countryside? Or are you in need of a good cry and don't watch to watch The Notebook for the millionth time? Then you might want to catch Italian-Algerian filmmaker Luca Guadagnino's new movie, Call Me By Your Name, which is up for three Oscar nominations: Best Picture, Best Actor, and Best Writing Adapted Screenplay.
The movie stars Arnie Hammer and Timothée Chalamet, and the chemistry between the two actors, as well as the film's beautiful cinematography, helped the movie land three Golden Globe nominations. Critics have called the film a "sumptuous love story" and "an almost sinfully enjoyable movie." Some have even declared it the best film of 2017.
Call Me By Your Name plot summary
So what's the movie actually about?
Based on the 2007 novel by the same name, Call Me By Your Name is set among the lush beauty of northern Italy and is, in essence, a gay love story.
In the summer of 1983, 17-year-old Elio is living with his parents in Lombardy, Italy when 24-year-old American doctoral student Oliver comes to work as an intern for Elio's archaeology professor father. The two young men slowly becomes friends and then, later, embark on a passionate affair.
Of course, like many summer romances, theirs is not destined to last forever. Call Me By Your Name is a coming of age story that depicts Elio navigating his way through his first love, set against the jaw-dropping beauty of Italian landscapes.
Watch the trailer here:
https://www.youtube.com/watch?v=Z9AYPxH5NTM?feature=oembed
Our HelloGiggles Entertainment Editor declared Call Me By Your Name,"nothing short of an absolute modern masterpiece." So if you do decide to see it, you might want to bring tissues.