Caitlyn Jenner used the women's restroom in the Trump Tower and filmed it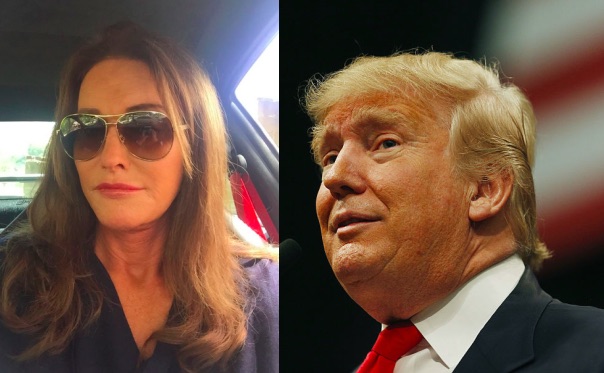 Recently, there's been a lot of talk about a very important issue in the transgender community: the right to use the bathroom that corresponds with gender with which a transgender individual identifies, rather than the gender assigned at birth. The topic has been at the forefront of the conversation since last month after the passing of HB2, a law signed last month by North Carolina Republican Governor Pat McCrory that targets transgender individuals — and the bill is certainly garnering its fair share of criticism. Now, Caitlyn Jenner is taking a stand: By using the women's restroom in the Trump Tower.
Yesterday, Jenner posted a video of herself walking into the Trump Tower. "Last week, Donald Trump told me I could take a pee anywhere at a Trump facility, so I'm gonna go to the ladies room," she explained.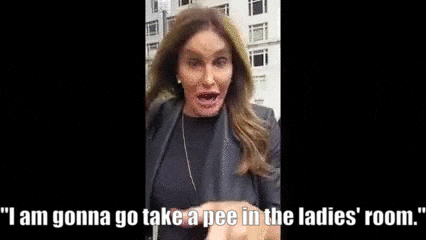 She walked past the men's restroom, joking, "Not anymore!" After she was finished in the ladies' room, she came out to give her thanks to the Republican candidate — and to give his running mate a pointed message. "By the way, Ted, nobody got molested," she said in the video.
https://www.facebook.com/plugins/video.php?href=https%3A%2F%2Fwww.facebook.com%2FCaitlynJenner%2Fvideos%2Fvb.1450224708610711%2F1556514417981739%2F%3Ftype%3D3&show_text=0&width=560
Jenner was referring to comments made last week by the two Republican candidates. On Thursday, Trump told the crowd at a Today show event in Manhattan that transgender individuals should "use the bathroom they feel is appropriate," adding that Jenner could use any bathroom she liked in the Trump Tower; Cruz immediately jumped on the chance to express his opposition, tweeting that it's "common sense" that "grown men shouldn't be in bathrooms [with] little girls."
"[Bills like HB2] make it illegal for transgender people to use public bathrooms that match the gender they live every day," Jenner wrote on her blog last week. "Using the restroom is something we all need to do, but these so-called "bathroom bills" are designed to make it difficult, if not impossible, for transgender people to simply go about their daily lives."
On Tuesday, during the TIME100 Gala at which she was honored, Jenner thanked Trump for his stance — and for allowing her to use the women's bathroom. "This toast, actually started, in a bathroom. Actually, bathroom issues right now in my life seem to be in the forefront," she said during her speech, according to People. "Actually, on that issue I just want to say also – one little trans woman walking down the street had to go, I looked up and who did I see but the Trump Tower. Last week Donald Trump said I could use any bathroom I wanted in the Trump Tower. So of course I veered right in there – took care of myself."
However, the video has received its fair share of criticism — not only from those who are in support of HB2, but from LGBTQ activists who oppose Jenner's support of Trump. "Look at Cait go, literally haha. . . However, she still needs to learn that Republicans will do nothing for the LGBT community," wrote one commenter on the Facebook video. "Hopefully her friends get through to her someday."
Either way, we applaud Caitlyn Jenner for using her platform to further the discussion surrounding anti-LGBTQ laws such as HB2. It's sad that we still must have this conversation in 2016, but it's high time the government started celebrating transgender individuals exactly how they are by getting rid of outdated laws and ideologies.