John Stamos' wife, Caitlin McHugh, clapped back so hard when someone tried to shame her for being a mom with tattoos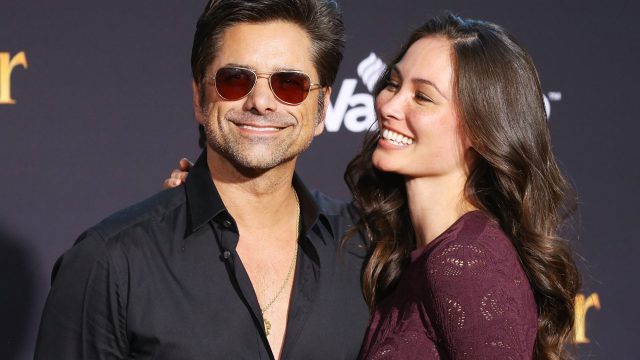 John Stamos' wife, Caitlin McHugh, is #goals: she's a mom, she's a model, she's practically a Disney princess, and now, we know she's also a master at shutting down mommy-shaming.
As Cosmopolitan reported, McHugh shared a few bikini-clad photos of herself on Instagram this week while she was at a shoot, and looked amazing as per usual. Unfortunately, though, not all of her followers were quite as impressed as we were. In fact, one went out of their way to send her a pretty nasty message that was totally uncalled for.
But as you can see in Cosmo's screenshots, McHugh didn't seem too worried about it—and she had the perfect clapback.
McHugh shared the DM she received in her Instagram story, which said, "you're a mother now. Gross, tattoo and all," along with her response, which said, "not as gross as trolling," along with the waving hand emoji.
What did we tell you? This lady is a queen.
Trolling of any kind on social media is never okay, but mom-shaming is especially terrible. Just because someone is a mother doesn't mean she should quit her job—even if she's a model—or remove her tattoos or stop sharing photos of herself on Instagram. If no mom was supposed to have tattoos, there would be far fewer tattoos in this world. And honestly, that doesn't sound fun at all. 
Good for McHugh for standing up for herself. It's never an easy thing to go back to work after having a baby, but McHugh's obviously killing it. And if she and her baby are happy, that's all that matters.