Cadbury just released two new Oreo products, and this is a match made in chocolate heaven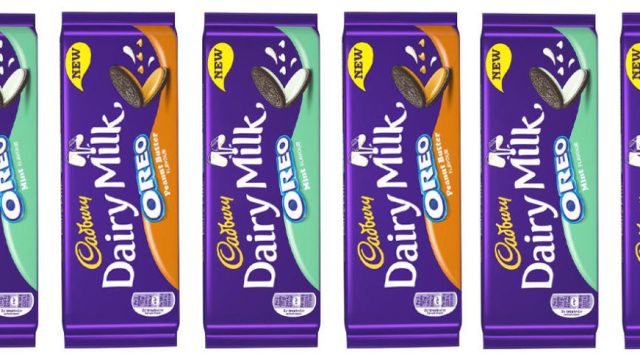 The closer we get to spring, the more (and more) products Cadbury seems to be releasing. Because spring without delicious Cadbury chocolate things isn't spring at all. The newest treats from Cadbury are Oreo products, and it's clear the company cares about our snacking needs very, very much.
The Cadbury Dairy Milk Oreo chocolate bars have been around for a while, but they've never been PEANUT BUTTER and MINT flavored!
Sorry about the yelling, but this is a pretty exciting development in the land of perfect chocolate flavor matchmaking.
"We are delighted to add these two sumptuous new flavors to the classic Cadbury Dairy Milk Oreo, giving chocolate lovers even more ways to enjoy their favorite treat," Joanna Dias, Mondeléz International Brand Manager said. "Tasty and irresistible, the peanut butter variant will appeal to those who love the current peanut butter trend, while the delicious mint flavor will no doubt delight those who love a classic combination."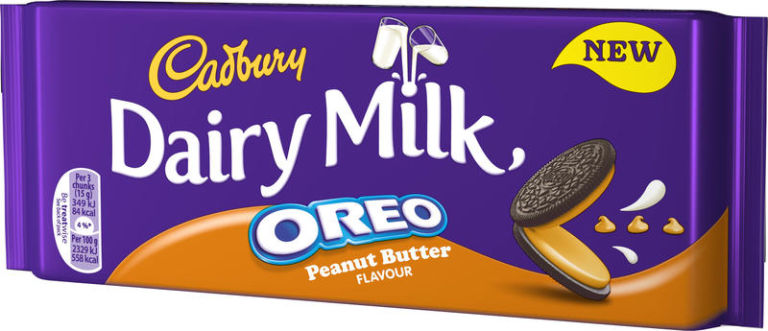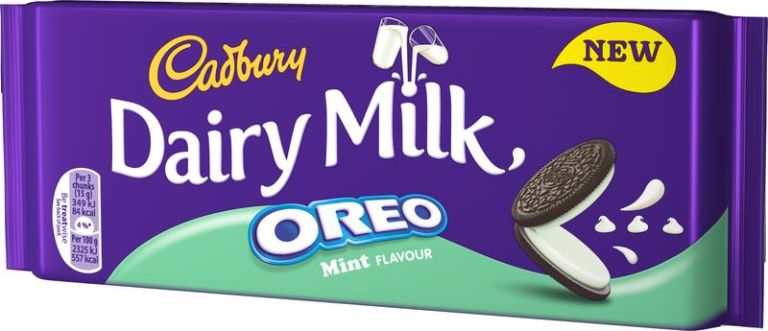 We're already delighted and we haven't even tried them.
But we know we love peanut butter, and we definitely know we love mint and chocolate (shout out to Thin Mints), so we're pretty certain our taste buds will be completely on board with these new products.
Unfortunately for those of us not living in the UK, we won't be able to get our hands on the new Cadbury Oreo flavors just yet. But if we do enough begging, we're hoping the company will hear our prayers and supply us with the chocolate we so desperately deserve.
No pressure, Cadbury.