We gave Cadbury Creme Egg cookies a shot, because we felt it was our duty
Because Easter is coming, so are all the Easter-themed snacks and candies. Including the Cadbury Creme Egg cookie, which is the OG Cadbury Creme Egg's pastry counterpart.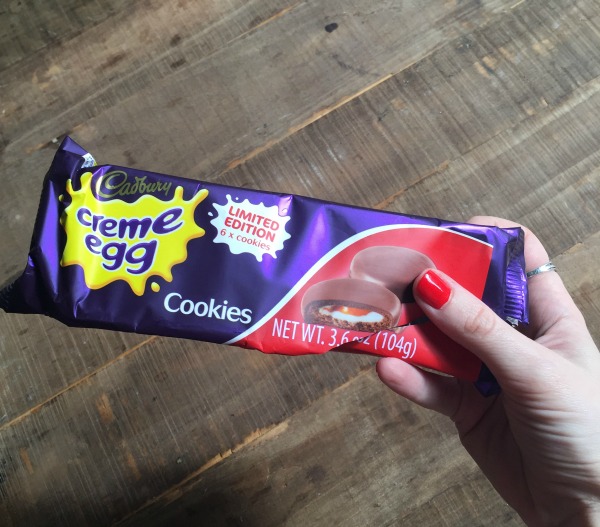 First spotted by The Impulsive Buy last spring, Cadbury Creme Egg cookies (also called "biscuits" in the U.K.) is something you can buy at Target or Amazon. They're chocolate-y. They're creme-y. And they look like what a Thin Mint would look like if it ate a soft-boiled egg.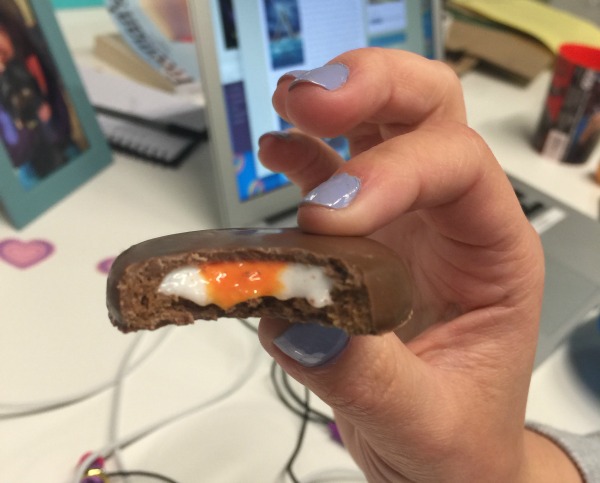 Obviously, Cadbury Creme Egg cookies are too epic NOT to try. So we did, and here's what we thought.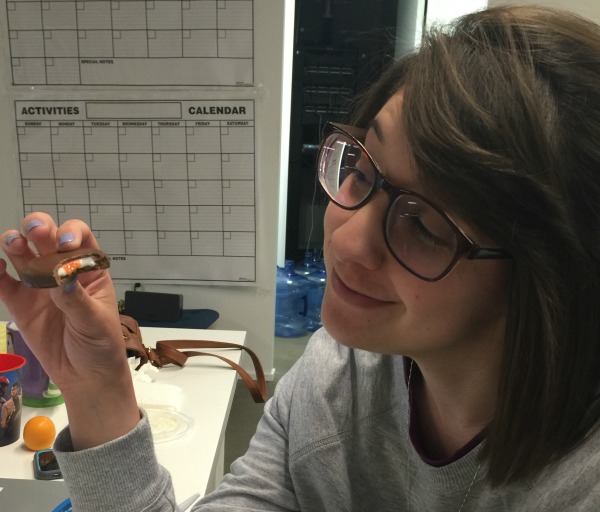 "I couldn't taste the difference between the white creme and the orange creme. Was there a difference? IDK. It was all just like, chocolate and creme to me, but now I've got a strange orange-y aftertaste. I could be imagining this, IDK about that either. So while it's an odd cookie/creme/chocolate combination, let me be real, I'd eat like a dozen of these." – Rachel, Staff Writer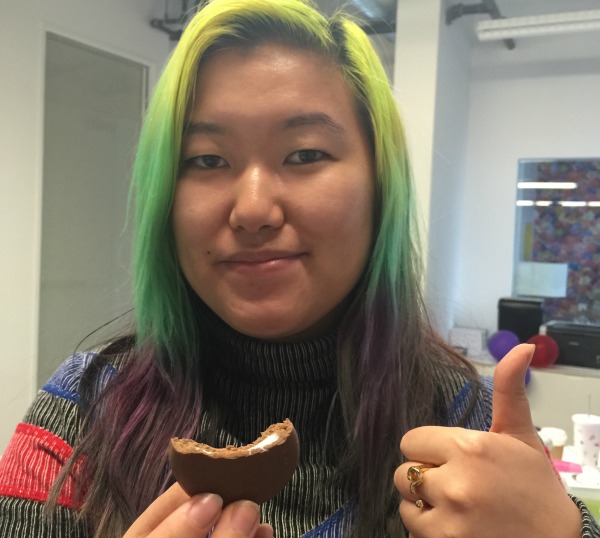 "My initial thought is that these cookies were actually pretty tasty, but then the sugar and the weird inside-the-creme creme hit. The chocolate cookie and casing parts started overwhelming me after a bit too, but I can't tell if that's because I haven't had chocolate in a while or because it's particular to these. Regardless, I am now nursing some sweetness-induced toothaches, so the one cookie was enough for me." -Lilian, Associate Editor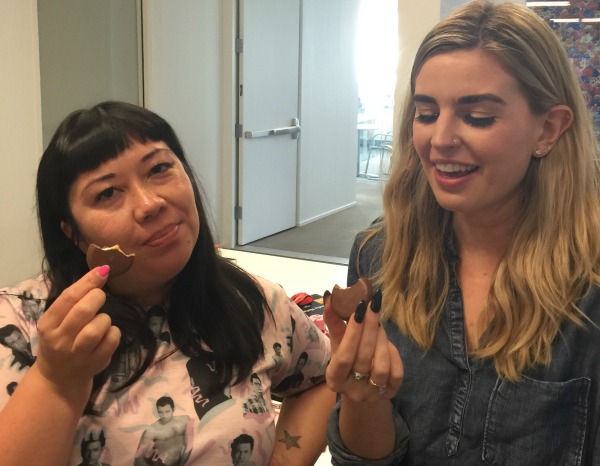 "These are so yummy! The only problem is that it reminded me of the classic Cadbury Creme Eggs and now I really really want a Cadbury Creme Egg. Maybe these cookies are like a gateway sweet to the hard stuff." -Christina, Video Producer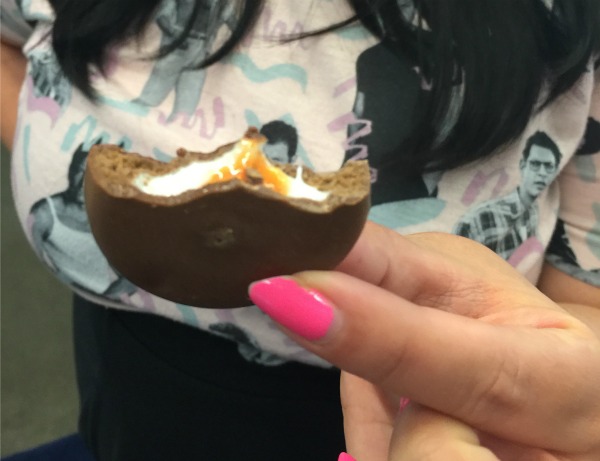 "I was hesitant because I usually don't like Cadbury Creme Eggs since they remind me too much of a real egg (which kind of freaks me out). That being said, the cookie was good! On the outside  it reminded me of a Girl Scout Cookie Thin Mint or a Keebler Grasshopper but then with the creamy surprise in the middle. I'd def have another one!" -Marie, Staff Writer
Verdict?
Not bad for a cookie stuffed with Cadbury Creme Egg. It's sweet, gooey, and just the right amount of overwhelming.