This Disney staple of your childhood just got discontinued
RIP Disney Dollars, 05/01/1987 — 5/12/2016. You will be missed.
The Walt Disney Company just announced that they are discontinuing their Disney Dollar program, which is yes, now a late twentysomething millennial. It survived the '90s, the 2000s, the switch to credit cards, and online payments, but it simply can't survive the fact that many people don't pay with cash anymore. You can't Venmo Disney Dollars (but there's a good idea if Disney wants to snag it).
As WDW News Today reports, that's exactly the reason this long-running money program is officially being retired. Disney Dollars, in case you never begged for any as a kid, were literally cash dollars you could use in the Disney Parks and ONLY the Disney Parks. Because yes, for the last 29 years, Disney has actually been printing its own money — genius? Brilliant? Profitable? Yes.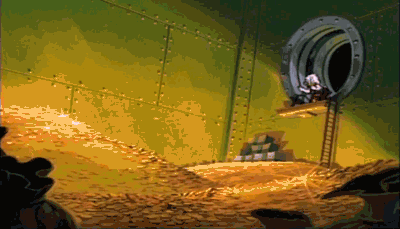 The exchange rate was one real US dollar for one printed Disney Dollar, and they came in denominations of $1, $5, and $10. And TBH, it was kind of a cute thing, especially for little kids who traded in their allowance money to buy that really awesome Buzz Lightyear toy in Tomorrowland, or even just as a gift for an adult heading to the parks. Why hand someone a boring gift card when you can hand them a STACK OF CASH WITH CINDERELLA'S FACE ON IT?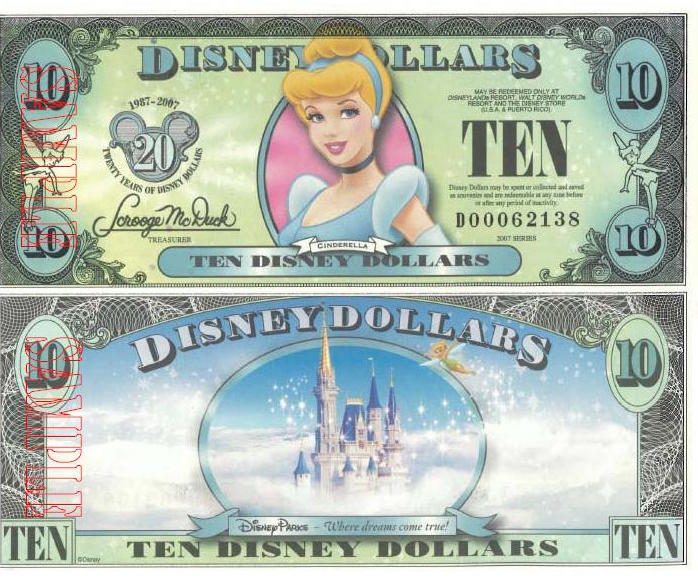 However, the use of gift cards — or as Disney calls it, "digital currency" — has simply grown to much. Disney Dollars will still be accepted as payment, so don't freak out about trying to spend all your Disney Dollars in one place over the next few days. If you've got a stack of them sitting around at your parent's house, you can still use them at Disney World, Disneyland, on any of the Disney cruises, Disney's Vero Beach and Hilton Head Island resorts, at Aluani in Hawaii, and also the Disney Store. You've got options.
If you find yourself freaking out about needing all the Disney Dollars in the world to add to your collection, you've actually got some time to snag some. You can head to the parks, or call 407-566-4985 and buy them over the phone. According to Caitlin at Walt Disney Ticketing Services (I called the number, okay?) the Disney Dollars will be sold until there are just no more of them left. So start saving up your real money to buy some Disney $$$.