Why buying a Chanel bag could be a legit investment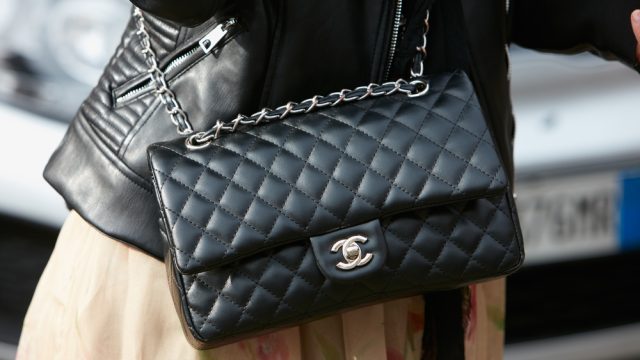 If you've been looking for the right excuse to drop a few grand on a Chanel bag, we have the perfect one. Consider your next luxury handbag purchase a legitimate investment, one that you can actually touch, see, and hang in your closet.
Earlier this year, Baghunter released a study that made a convincing argument for the Hermès Birkin bag, saying it was a better investment than both stocks and gold. Turns out, Chanel's Medium Classic Flap Bag might also be just as good an investment.
According to a press release issued by Baghunter, the bag was valued at $2,850 in 2010. Today, that exact same bag is valued at $4,900 — that's a 71.92% increase in only six years. Racked reports that the flap bag first sold for $220 when it was originally released in February 1955. And according to the Consumer Price Index inflation calendar, that's a cool $1,964.08 in today's dollars, which is about third of the price of the bag today.
Can you even imagine the resale value on a vintage Chanel? We're sure you can, which is why this study makes such a solid case for buying that highly coveted bag. To be fair, part of the reason the bag is valued so highly is because of Chanel. Over the years, the brand has adjusted prices to maintain exclusivity and keep profit ratios high, but obviously, their tactics are working. Who doesn't want a Chanel bag as part of their handbag wardrobe?