You can now buy chocolate online from Jessica Biel's amazing restaurant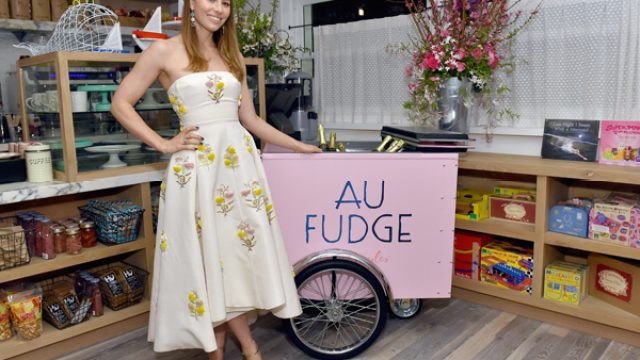 Just when you thought it couldn't get any better, you can now buy chocolate online from Jessica Biel's restaurant! It might sound too good to be true, but it's the truth, we swear.
In case you missed it, Biel opened up the Los Angeles restaurant called Au Fudge in 2016 with five partners. The goal of Au Fudge is to have a kid-friendly restaurant that parents also can enjoy.
The LA spot is a celebrity favorite and moms everywhere should be flocking to it. Even non-parents are finding ways to get in! You can dine on tasty, fun foods, while your children run around in the play area. This is no ordinary play area however, it includes a tree house and fun activities.
And just SO many desserts.
Plus, the food is also kid friendly, and yet totally sophisticated for the adult who wants to get a drink with her mom pals.
Now, you can actually get the chocolates from the Au Fudge market — obviously there's a cute store in front — online!
It is pretty much the greatest news ever.
On Saturday, Biel announced the news on her Instagram while sharing a photo of herself eating the treats.
"They're tied up for your protection. (Chocolate now available in-store/ online at @aufudge.)," she wrote.
The restaurant also revealed the big news on its social media accounts and we're freaking out.
"LOVE is in the air 💘 Stop in our marketplace or shop our marketplace online for the perfect homemade Peanut Butter Cups, Bon Bons, & Chocolate Truffles for you & your Valentine ❣️," the company said.
Yes you read that right, you can buy chocolates, Bon Bons, truffles, and more online.
It's like a pre-Valentine's Day miracle.
Now you don't have to live in California to indulge in the treats that are both mom and kid approved. What could be better?