You can buy the chair J.K. Rowling sat in while writing "Harry Potter"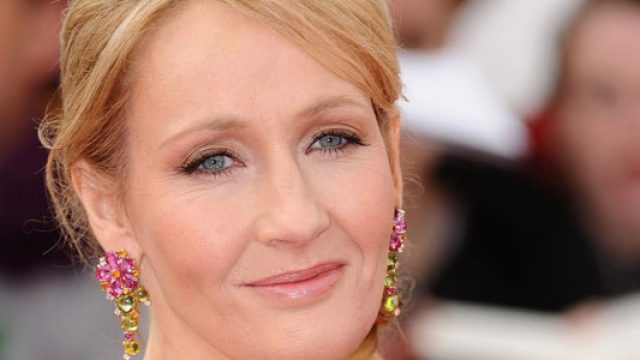 What price would you pay to own a Harry Potter collectible? Perhaps you're in the market for a wand, or a funky Butterbeer cork necklace, or an elegant wizard's chess set. But if you have your sights set on something higher (and if you have the money to spend), this is your chance to own the chair that author J.K. Rowling sat in while writing the first two books of the series.
The chair will be auctioned off in New York next month by Heritage Auctions, and the starting bid will be a cool $45,000. It's a lot of money for a simple piece of everyday furniture, but this chair is so much more than that; it's a work of art packed with meaning. This is the chair where Harry, Ron and Hermione were transformed from figments of J.K. Rowling's imagination into the characters—our friends—who we know and love today.
Rowling also added her own touch to the chair. "You may not find me pretty but don't judge on what you see," the author scrawled across the chair. "I wrote Harry Potter while sitting on this chair." She also signed her name and added some lightning bolts for decoration. And do we spy the word "Gryffindor" along the bottom?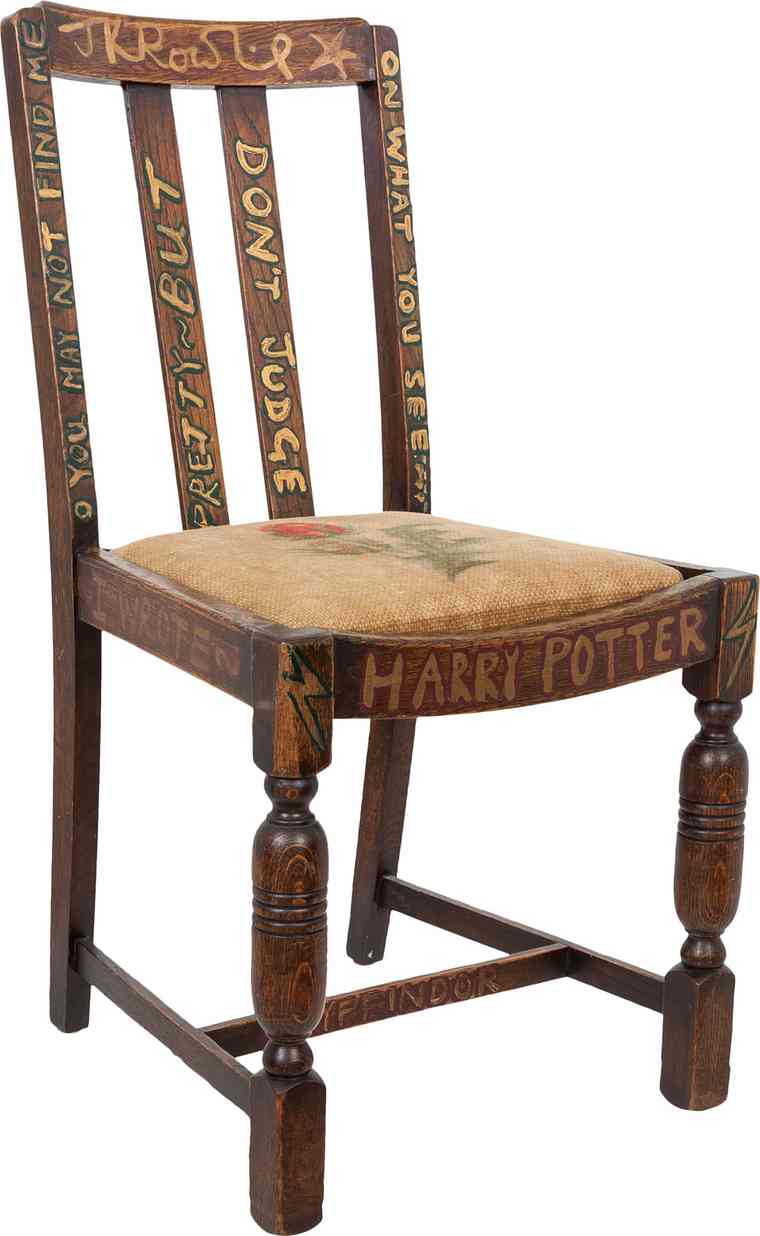 "For me, what's important about the chair is that [Rowling] basically created a unique artwork that's self-reflexive. It's all about her creation," says James Gannon of Heritage Auctions. "There's not that much in Harry Potter world that's very valuable or very rare."
The chair is certainly one of a kind. So much so that it even comes with a letter, typed on Owl Post stationary and signed by the author herself. "My nostalgic side is quite sad to see it go, but my back isn't," the letter days.
"I'd be surprised if this didn't sell for at least $75,000, and I think it easily could best $100,000 too," Gannon said. So if you have the cash, this is your chance to own one of the most special chairs around!