Here's where all you mamas-to-be on a budget can buy Beyoncé's affordable "preggers" tee
We've said it once, and we'll say it until the end of time. Beyoncé is our fashion icon forever and ever, and there's nothing she can't do. Even while she's pregnant with twins, her lust-worthy outfits still give us major life and major wardrobe inspiration. And if you're a mama-to-be, then you may want to steal Beyoncé's "preggers" tee from ASOS.
The $23 shirt is perfect for any mama who loves living in the fashion moment; after all, slogan everything is in right now, and this tee is the perfect addition to the trend. 
Queen B styled her "preggers" tee with a Canadian tuxedo, choosing a light wash denim jacket and some medium wash jeans to complete the look. She accessorized with white converse and black sunglasses, looking like the coolest and most effortless mama around.
Sadly, but unsurprisingly,  this tee is already sold out. We're not shocked because everything Bey touches turns to gold and this shirt is too cool to not be a goldmine of its own.
We love that Beyoncé's style has evolved since she's had Blue Ivy, and even since she's announced she'd be having twins back in February. There's been more Gucci than ever, lots of floral, and plenty of belly exposing pieces. We love seeing how her style evolves with her, and we love that she's constantly showing off her baby bump.
We just wish this tee wasn't sold out!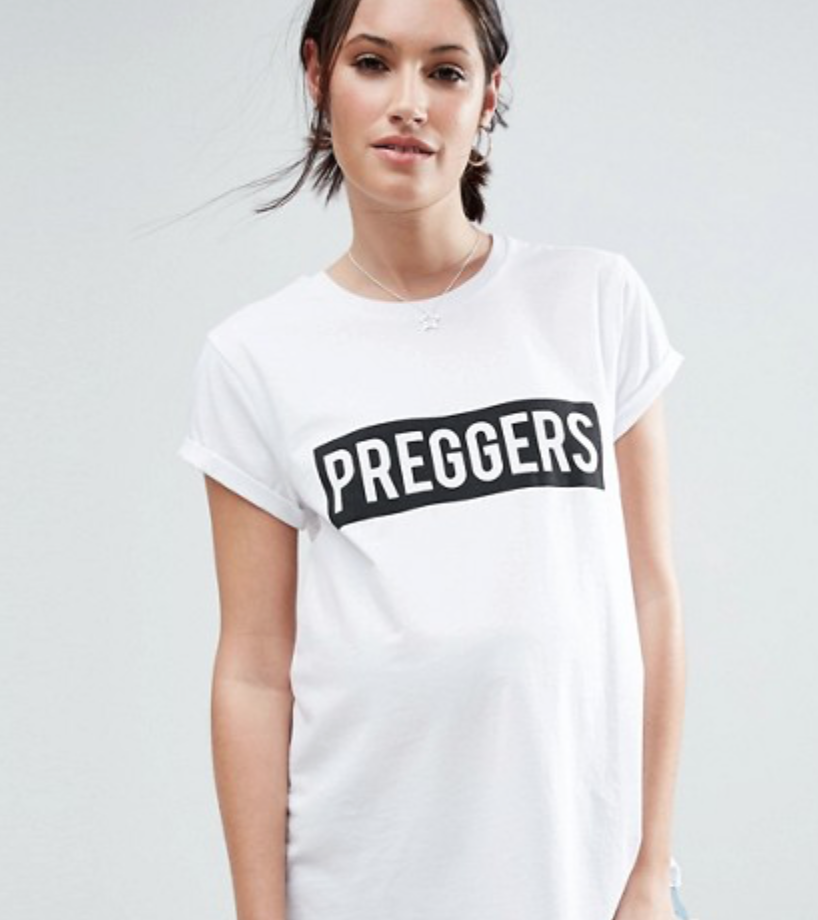 We'll be checking ASOS religiously, hoping this baby comes back!