Just in time for wedding season, "The Knot" and Butter London teamed up for bridal-inspired beauty collection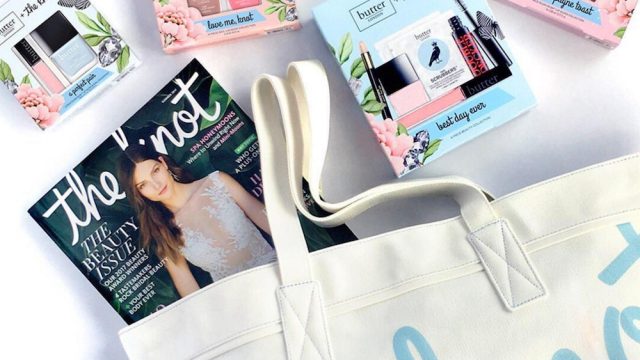 Butter London and The Knot make the perfect pair with their new bridal-inspired beauty collection.
The British cosmetics brand, which started as a nail lacquer line, has joined the wedding resource in holy makeup matrimony. The super-romantic limited-edition sets are giving us serious heart-eyes!
Butter London is known for being an originator of the non-toxic, 3-free nail movement. (BTW, now they're 8-free.) Wedding day nails will be perfectly polished with the soft, subtle shades from the collection. The four sets go beyond the nail, with a lip gloss collection, a lips n' tips lip gloss and lacquer pair, and a set of five big day essentials.
The sets will make a great bridesmaid or bridal shower gifts.
The Knot is the country's biggest destination for all things wedding.
The Knot and Butter, sitting in a tree.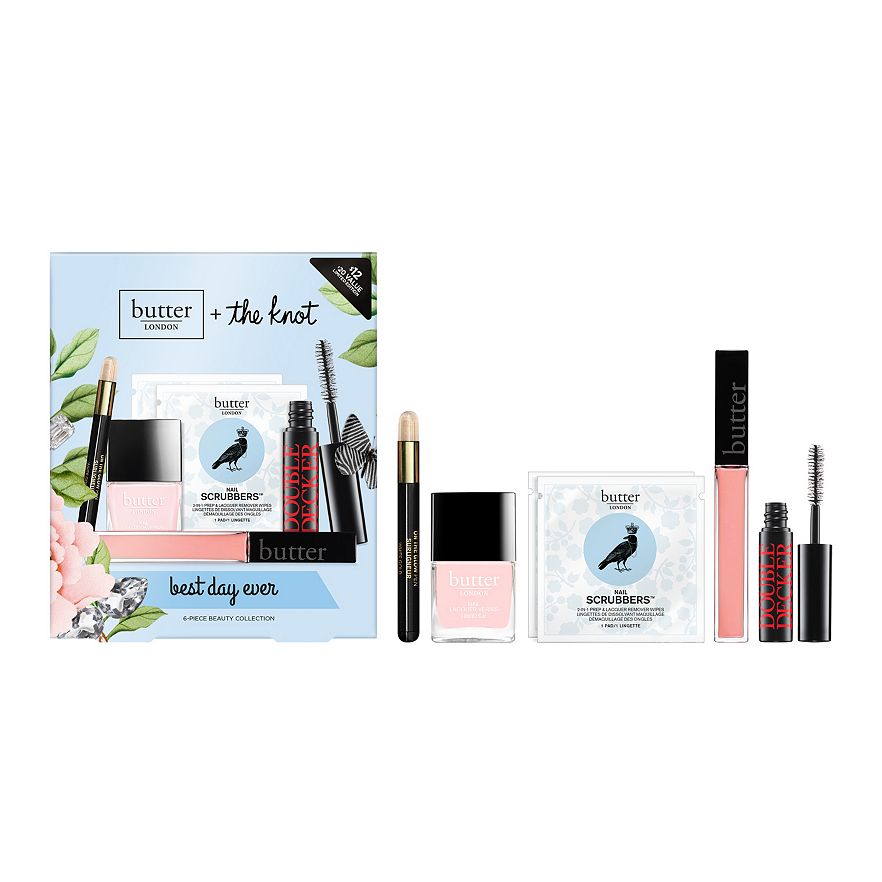 The Best Day Ever collection contains 6 pieces, including a glow pen for contouring, and Butter's beloved Double Decker mascara. It's everything you need to get a natural glow, whether you're a low maintenance bride or doing the courthouse thing.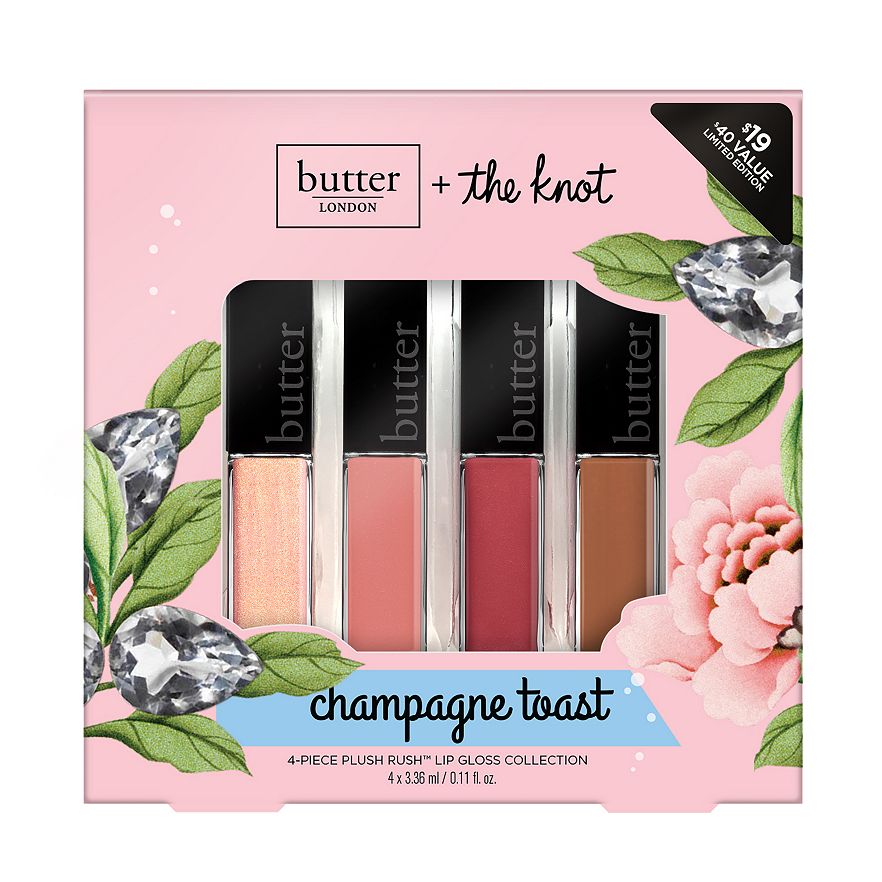 Mix and match the four lip gloss and four nail polish sets — one for each bridesmaid on bachelorette night.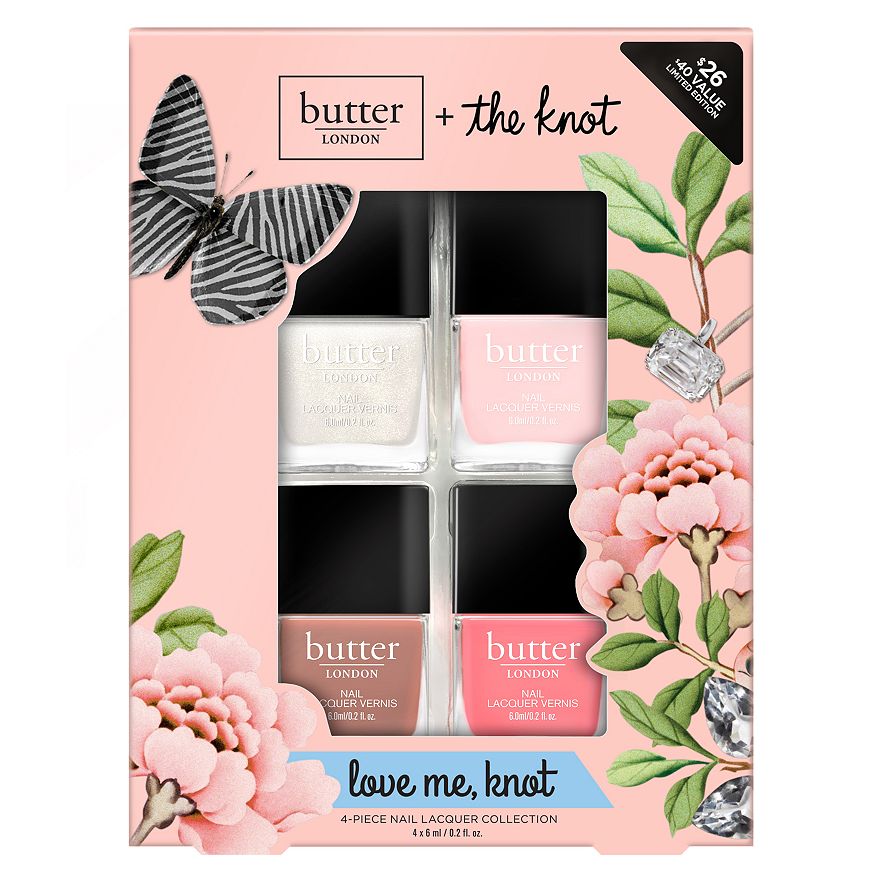 This four-piece set is perfect for traveling in style, for those destination weddings.
A steal at $12, this two-piece kit is a great way to sneak in your something blue!
Buy the Butter London x The Knot collection on kohls.com and butterlondon.com.