Butt-ripped jeans are apparently a thing now, because of course
If you're like us, denim is probably one of your style staples. Whether you're into a basic pair of blue jeans or prefer trying new seasonal trends, most of us are forever on the quest to find the perfect pair of jeans for our wallets and our hearts.
But these days, denim trends are increasingly, um, experimental — from those $168 extreme cut-out jeans to Fashion Nova's dental floss jeans, it seems the typical tears at the knees and thighs are so 2017. So it makes perfect sense that the latest trend in denim is none other than butt-ripped jeans, which feature sizable rips across the backside of the pants…as you do.
British fashion retailer Pretty Little Thing is selling "bum rip skinny jeans," which, yes, are exactly as described: Skinny jeans with a "distressed bum detail," as the brand notes, letting you show off your  posterior.
The brand currently has two styles, a black, high-waisted bum rip skinny jean and a light blue wash distressed bum rip high-waisted skinny jean, if you're more of a blue jeans traditionalist. And at just $38, they're definitely affordable.
Take a look: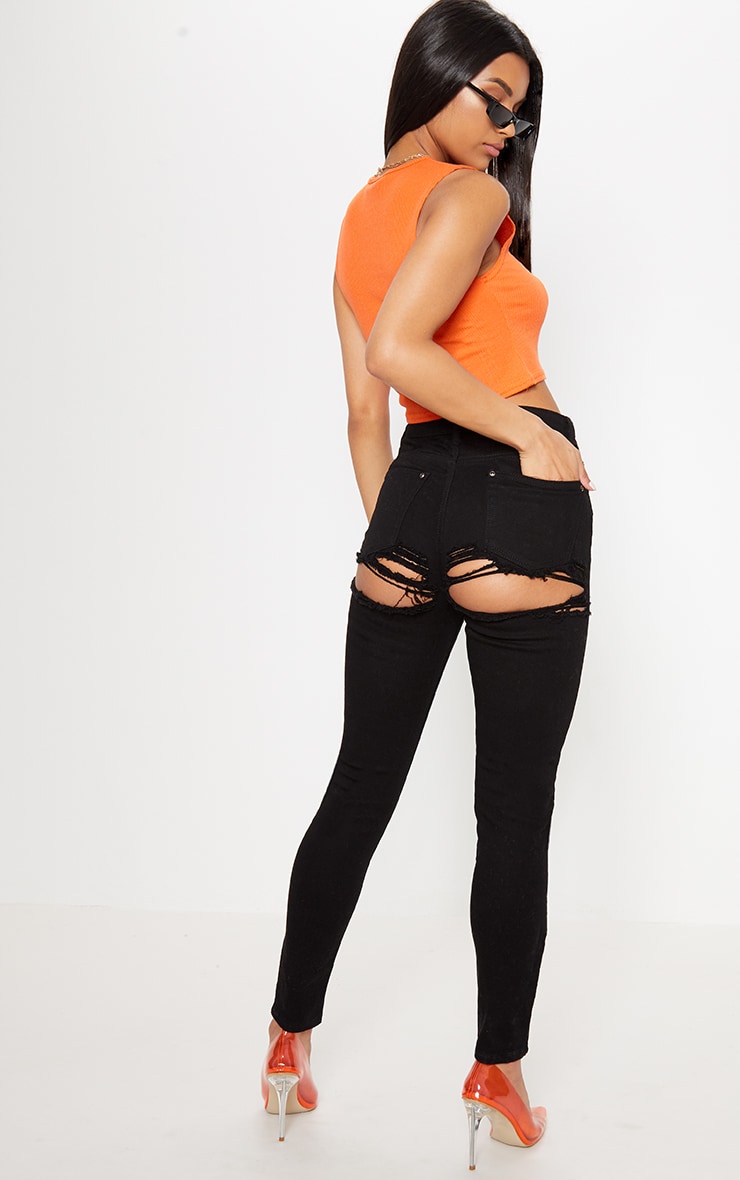 If you're more into a classic light wash, you might prefer these jeans in light blue.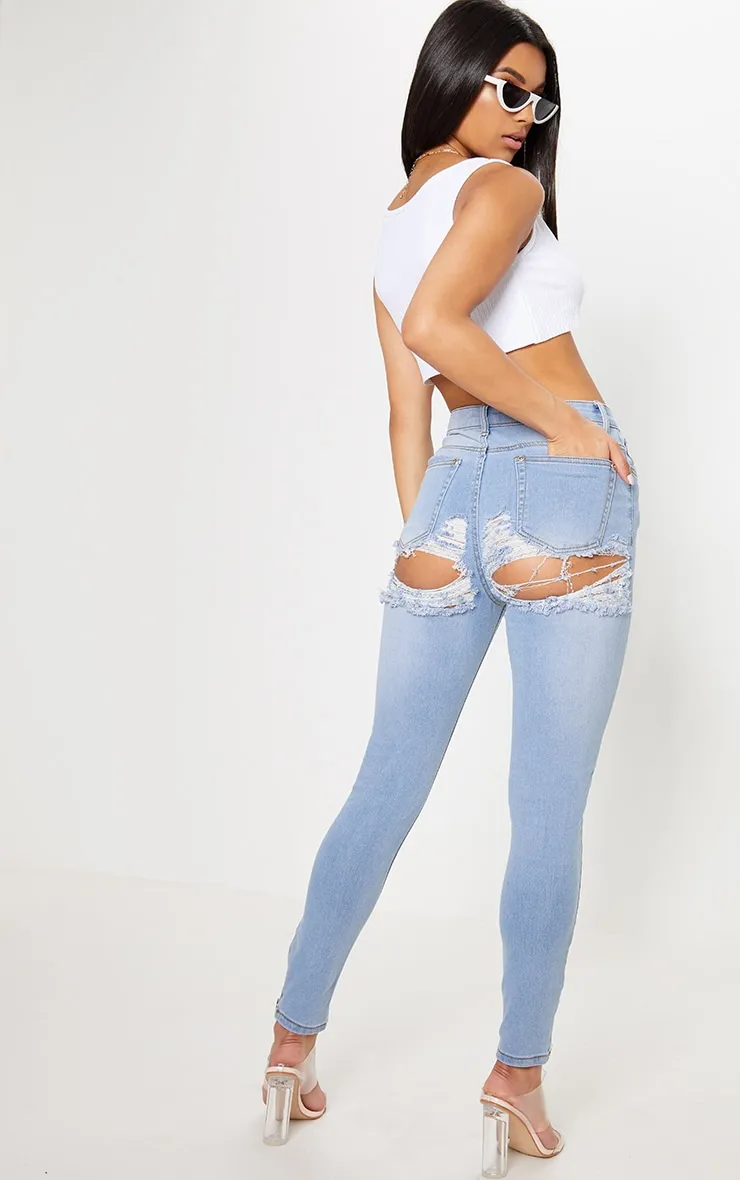 Of course, compared to dental floss jeans and extreme cut-out jeans, these are actually pretty modest…and they certainly offer a nice breeze on steamy summer days, which we could all appreciate.
It turns out that butt-ripped jeans are already beloved by fashionistas like Kylie Jenner and Ariel Winter, who have both rocked this particular look in the past, so we think it could be the new "cheeky" summer trend (see what we did there?). So show off that peach emoji if you're up for it!