Busy Philipps got her own late-night show, which means white dudes only make up like 98% of late night now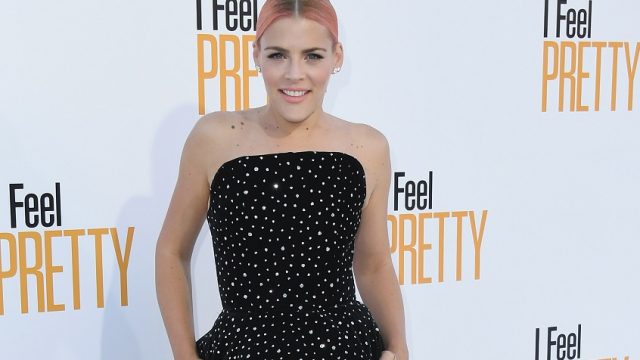 E! has officially announced that Busy Philipps will be hosting a late-night talk show on their network, and we're digging this news for so many reasons. For one, it's Busy Philipps. But also — and perhaps even more importantly — women in late night are still a relative rarity, so this is big news for women everywhere.
The show, tentatively called Busy Tonight, is one of six all-new original programs that will be coming to the network and will begin filming this summer— though there's not yet an official premiere date. According to Deadline, the show will include interviews and comedic commentary, and Philipps will also be serving as Executive Producer (heck yes!).
Fans of Philipps/anyone who follows her on social media likely aren't too surprised by E!'s pick. She's long been known to post some of the most hilarious, relatable, and real content on the internet, so hosting a show on a national platform just feels right.
https://www.instagram.com/p/BiIvfP8hCzk
Philipps will also join the male-dominated terrain of late-night, where there continues to be a dearth of female hosts (as Samantha Bee pointed out in an epic tweet not too long ago):
Needless to say, we're stoked for Philips…and for ourselves — because again, it's Busy Philipps, guys! If anyone's going to rock a late-night hosting gig, it's this girl.
https://www.instagram.com/p/BiOKFewh9C8
Let's hope that more networks take their cue from E!, because it's high time for women — and people of color — to be represented on our late-night screens.