Busy Philipps described an incredibly freaky incident with a car service driver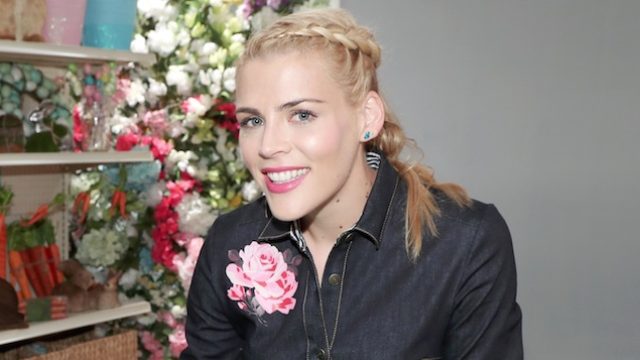 Busy Philipps is one of the best celebrities to follow on Instagram, because she always keeps it real with her followers. She's a fan of sharing both hilariously awkward throwback photos and adorable photos of her two daughters, always comin' through with an amazing caption. But Busy had a really scary Uber experience with her husband on Saturday night, and we're so glad they're okay.
The actress told the epic tale in her Instagram Story early Sunday morning, saying that her Uber driver tried to kill her as she jokingly (but not!) screamed "I will not be killed tonight!" Confused? Allow us to explain…
https://www.instagram.com/p/BSqILixlowc
Busy and her husband, Marc Silverstein, innocently called an Uber and apparently got a "weird" vibe from the driver. According to Busy, "I said to my husband, 'Oh, that guy was weird. Are you sure he's not going to kill us?'" The couple was horrified to hear a voice from the back of the car that said, "I promise that won't happen."
Understandably terrified, Busy was in a state of panic, later recounting the experience for her followers. "So, basically, I was like, 'I will not be killed tonight!' and I jumped out and started screaming at this freaking creepy Uber driver, and I was like, 'This is not happening. I will not be killed tonight!'"
Thankfully, Busy and Marc exited the car and made it home safely. They were able to laugh about the experience (and enjoy some much-deserved pizza), but we totally get it — we'd be frightened if there was a person hiding in the back of our Uber, too! She explained, "I'm not trying to be alarmist or whatever, but I definitely feel like those guys were trying to murder me tonight. I legitimately feel that way and it was really scary."
The driver reportedly told them he'd received both calls at the same time and decided to pick both passengers up, a violation against Uber's rules.
We're just glad they're okay after such a wild ride!