Busy Philipps talks women supporting women—like how she holds Michelle Williams' dress while she pees at awards shows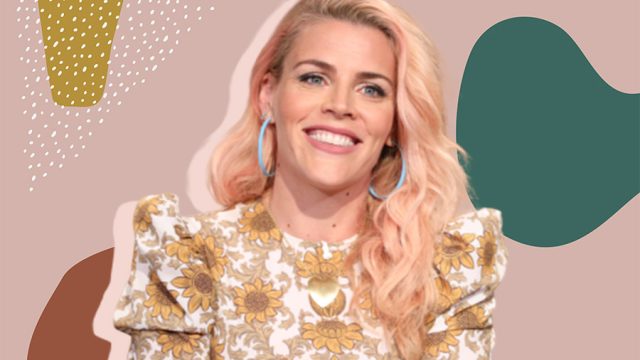 While phrases like "on fleek", "squad goals", and "Netflix and chill" have oversaturated pop culture in recent years, "women supporting women" is one phrase we'll never get tired of hearing. At its core, it's simple, but in reality, we don't see enough concrete examples of this seemingly straightforward scenario. Busy Philipps knows the importance of women supporting women, and she makes an effort to be a walking example of this daily.
One of the most powerful ways to advocate for female empowerment is to lead by example, and Busy Philipps's friendship with Michelle Williams is one of the best blueprints to follow. The pair became close during their days starring in Dawson's Creek, and they've been serving us BFF goals on and off the red carpet ever since. In case you missed it, Williams recently delivered a mic-drop of a Golden Globe Award acceptance speech imploring women to vote, and even though Philipps had heard it beforehand, she was Williams' biggest cheerleader during the powerful moment.
"I'm incredibly proud of my friend always," Philipps told HelloGiggles. "It's an added bonus that we're both people that understand the importance and the power of being able to use our platforms to share things that are important to us."
Both actresses are outspoken about issues like equal pay, abortion, and the power of voting, but they also know that when it comes to supporting your friends, sometimes it's the little things that matter the most—like helping them go to the bathroom.
"There have been many award shows where Michelle and I have been in the bathroom together, and one of us has to get completely naked while the other holds the dress up so we can pee, and then we have to switch," Philipps said. "It's always a good thing that we have each other."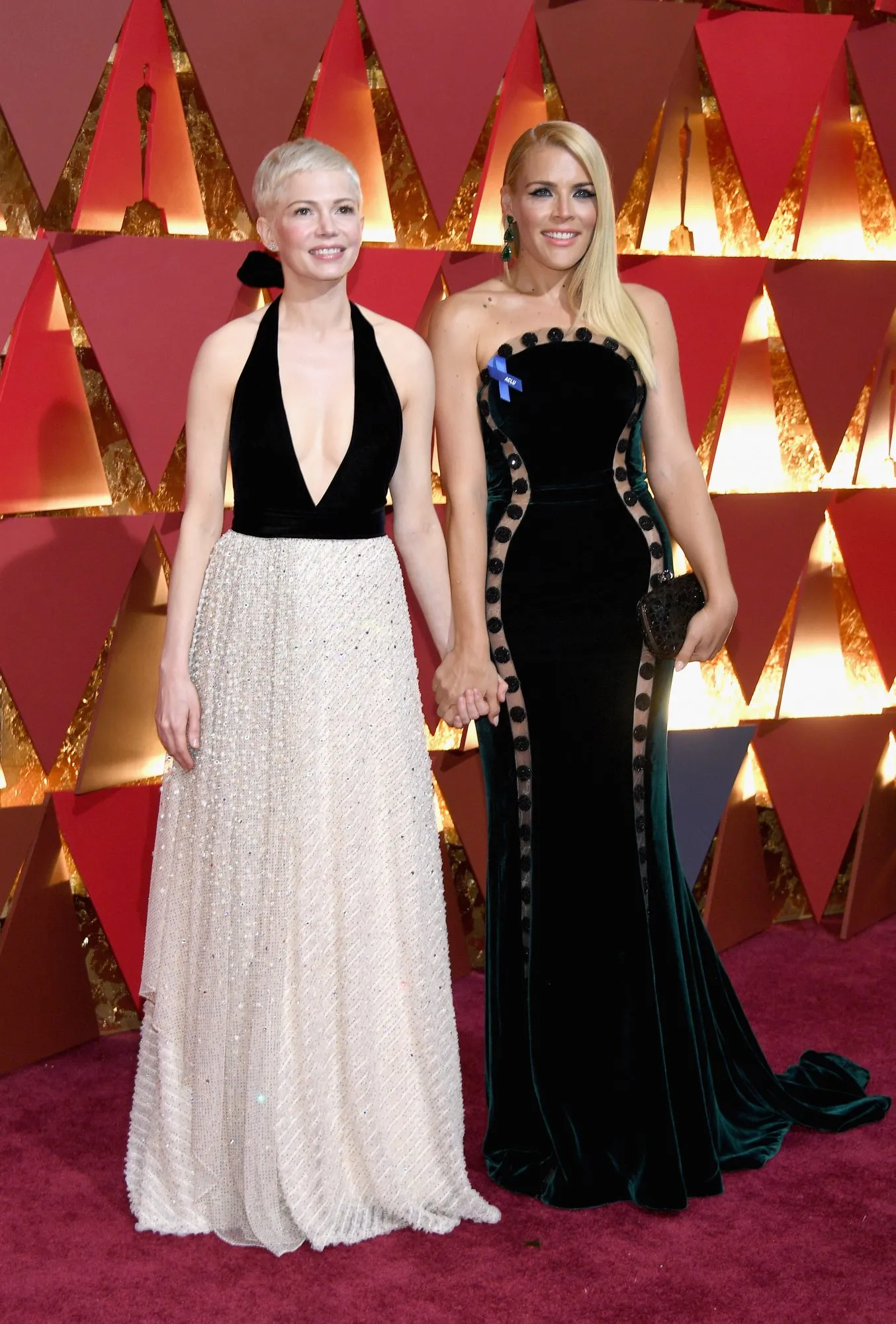 Her tight friendship with Williams is just one of the ways that Philipps seeks to be a  role model for her daughters' Birdie (11 years old) and Cricket (6 years old). She hopes to make positive strides for her daughters' generation, and when it comes to female representation in the media, Philipps believes that positive change is within reach—if we all do our part.
"I think for a very long time, women felt as though [the issue of equal representation] was insurmountable—that this is just the way things are, and it was going to be impossible to make a difference," Philipps told HelloGiggles. "We've seen that's not true if we show up and support one another, and it's not true if we help make space for all women. I don't want it to be true for my girls and for their generation."
So how does she plan on making space for women? As a longtime Olay brand partner, Philipps is promoting the notion to #MakeSpaceForWomen in all industries by starring in Olay's 2020 Super Bowl commercial alongside fellow advocates for gender equality Lilly Singh, Taraji P. Henson, Katie Couric, and retired astronaut Nicole Stott. Watch a teaser for the commercial below.
https://www.youtube.com/watch?v=KxP-2BY5FM0
Not only is starring in a Super Bowl ad "a dream come true" for Busy Philipps, but it's also advocating for gender equality, which she can't emphasize the importance of enough.
Every time the #MakeSpaceForWomen hashtag is used from now through the end of the Super Bowl on February 2nd, Olay will donate one dollar to Girls Who Code, which helps enable the next generation of women in the STEM industry.
"It's important to make space for women in all industries and really fight for gender and pay equality. Women are half of this country, and half (45%) of the people watching the Super Bowl will be women, but only 27% of the commercials reflect their experience—why is that? Women should be seen and heard."
We couldn't agree with Philipp's stance more, and we can't wait to see the full commercial as she steps into the shoes of an astronaut, which is bound to be hilarious. If Philipps were actually an astronaut heading to space with limited beauty product availability, she has four non-negotiable items: lip balm, an eyelash curler, Charlotte Tilbury Legendary Lashes Mascara, and Olay Regenerist Whip SPF 25.
Although she mainly watches the Super Bowl for the commercials and good food ("I'm largely motivated by snacks"), Philipps has her own "game day" routine, which involves getting lots of sleep, drinking lots of water, working out in the morning ("So I can sweat out any nerves"), using a hydrating face mask, and listening to music that pumps her up, which currently includes the song "rangerover" by Porches.
As for us, we're going to follow Philipps's lead and start treating every day like game day, because it's never been more important to work toward supporting other women.