Why you should incorporate natural products into your beauty routine
You recycle. You eat organic. You shop eco-friendly whenever possible. So why not take your dedication to the next level with natural beauty products? As a society, we've educated ourselves on the hazards of unnecessary chemicals and additives. If we avoid eating the unnatural stuff, we should also avoid putting it on our skin.
Natural products work with your skin, not against it. Many cosmetics are designed around what your skin will look like after they're applied. But with natural products, caring for your skin is the #1 priority. They're lightweight, healthy, and hydrating —three things your skin loves. Best of all, natural products enhance your natural beauty. So where should you start?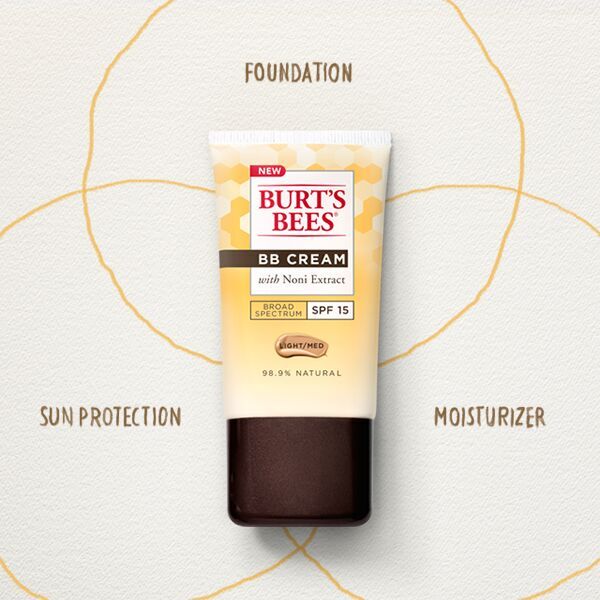 We recommend using Burt's Bees BB Cream. It's 98.9% natural, is formulated with natural mineral pigments that give your skin a healthy glow, and contains natural moisturizers that keep skin soft and smooth. Oh, and it has natural sunscreen to protect you from the harmful effects of sun exposure. That's a lot of natural-ness, but you can never have too much of a good thing, we say.
Switching to an all-natural beauty routine used to mean forking over half of your paycheck. But now, it's easy—and affordable—to take the plunge. Maybe you already exclusively use natural products. Maybe you've swapped a few into your routine. Or maybe, you didn't really know where to start. And that's okay! It can be hard to know which products are truly natural and which ones aren't. But trust us: Burt's Bees BB Cream is the real deal. It's a natural BB cream that shows off the true, natural you. And that's what beauty is all about!