BB cream hacks: other surprising uses for your go-to beauty product
BB cream is a staple in our beauty routines. We use it at home, and touch up with it on the go. It provides lightweight coverage during the day, and can be layered for a more dramatic nighttime look. Basically, we don't know what we did before BB cream came along. Specifically, before we discovered Burt's Bees BB Cream.
In a way, this BB cream is already a hack in itself. It has nine skin-loving benefits that do everything from moisturize to even your skin tone. But beyond those nine clinically proven benefits, the cream can also be incorporated into other parts of your daily makeup routine in unexpected ways. Grab a tube of Burt's Bees BB Cream and give these hacks a try!
1. Use it as under eye concealer.
The benefits of Burt's Bees BB Cream are very similar to those of an under eye concealer: both products smooth, illuminate, and, well, conceal. The next time you need to add some brightness and even things out under your eyes, reach for the BB cream first.
2. Try your hand at contouring.
We use highlighting products to brighten and shape our features. So why not try contouring with Burt's Bees BB Cream? Just mix it with a bit of loose iridescent powder and smooth it over your cheekbones, down the center of your nose, and on your cupid's bow. The BB cream mixture highlights and illuminates skin to reveal the true, natural you.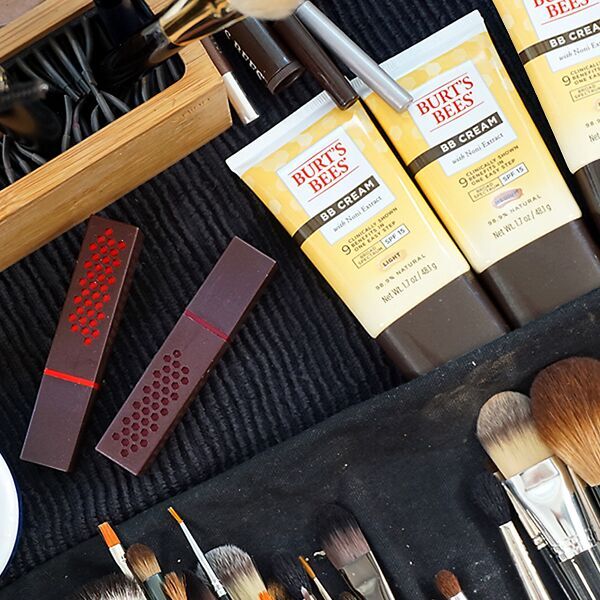 3. Make a DIY cream blush.
Want to achieve that dewy, glowing look that beauty bloggers make seem effortless? The secret isn't about finding the right blush—all you need is Burt's Bees BB Cream and a little bit of Burt's Bees Lipstick. Mix well, apply to your cheeks, and behold: luminous cream blush that slays.
4. Prime your eyes.
If you want to draw attention to your eyes, apply a light layer of Burt's Bees BB cream to your lids. On its own, the cream works to illuminate your eyes and make them appear brighter. If you take your look a step further and apply eyeshadow, the cream will act as a primer, keeping the shadow in place and helping to prevent creasing.
5. Correct any mistakes.
Even the steadiest of hands smudge makeup from time to time. If you have Burt's Bees BB Cream on hand, you can use it for quick fixes. Streak your eyeliner? Smudge your lipstick? Just dab on the cream, blend it onto your skin, and smooth it out. What mascara mark?