Watch this burn survivor's gorgeously empowering makeup tutorials
When YouTuber Shalom Blac (whose real name is Shalom Nchom) was just a little girl growing up in Nigeria, she was the victim of an unfortunate accident that left burn scars all over her body. As a teenager, she suffered the bullying of cruel classmates who teased her simply for looking different. But Nchom wasn't about to let ignorant comments get the best of her. Instead, she developed a talent for applying make-up, and she quickly became popular among other young girls who envied her skill and wanted her to do their faces.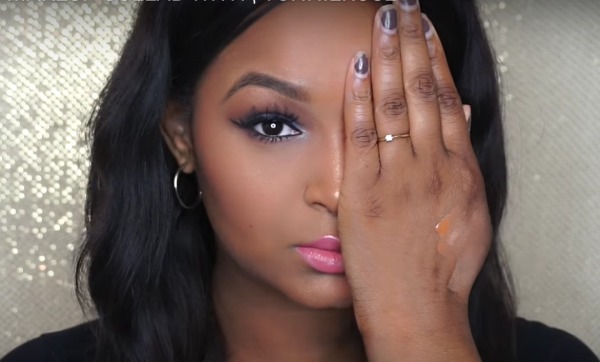 In her latest video, the Power of Makeup, 20-year-old Nchom shows her subscribers just how far a few brush strokes can go. As you can see below, Nchom only paints half her face in this vid to show the contrast of what she looks like both with and without make-up.
But don't get it wrong: While her initial flair for foundation may have started as a way for her to regain some control of her looks (after all, what teen girl hasn't turned to a stick of concealer to hide what she'd prefer remained hidden), the YouTube starlet makes it clear that true happiness come from loving the way you look at ALL times. That's why she's not afraid to frequently post videos of herself when she's both done up and going au naturel. And it really does come through that Nchom is incredibly comfortable with her looks and with who she is in all her videos.
Shalom Blac's most recent tutorial now has over 300 thousand hits and counting, and she's sure to keep inspiring young women to both appreciate the power of powder, lipstick, and blush while also reminding them that true beauty starts from the inside. Watch the video below and see for yourself: