Bumble is hiring someone to go on dates around the world—here's how you can apply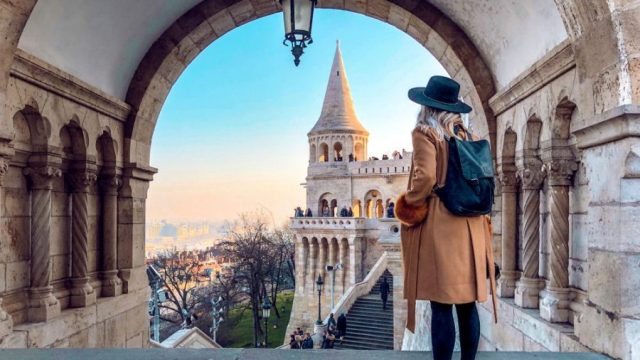 Meeting new people as an adult can feel daunting, regardless whether you're looking for a significant other or just some new friends. Apps and social media can make it a bit easier. But sometimes, all you need is a change of scenery to spice things up. Now, thanks to Bumble, you can actually get paid to visit new places and meet new people.
Bumble announced today, May 31st, that it's looking for a Global Connector Bee—a.k.a. someone to travel the world and meet new people.
According to Travel + Leisure, the job involves up to a year of globetrotting and meeting new people in countries such as the U.K., Australia, Canada, and the U.S. The Global Connector Bee will be expected to share updates about their travels via blog posts, social media, and videos. So if you're an adventurous spirit who loves to connect with other Bumble users, this job could be a great fit.
"We are a global company on a mission to connect great people in a kind and empowering way," Chelsea Maclin, Vice President of Marketing at Bumble, told Travel + Leisure. "As our company and community of users continue to grow, it's so important for us to advance our on-the-ground research about the global dating culture so we can optimize our product offerings for new communities and future generations."
https://www.instagram.com/p/ByIN55tBt_F
You can apply to become the Global Connector Bee in the app by matching with the job description, as Bumble explained in a tweet.
Travel + Leisure notes that Bumble will accept applications through June 14th. So if you're excited about this opportunity, time to get swiping. This could be the perfect chance to take your dating adventures to the international level.