Bumble is finally letting you "swipe right" for friendship (without benefits)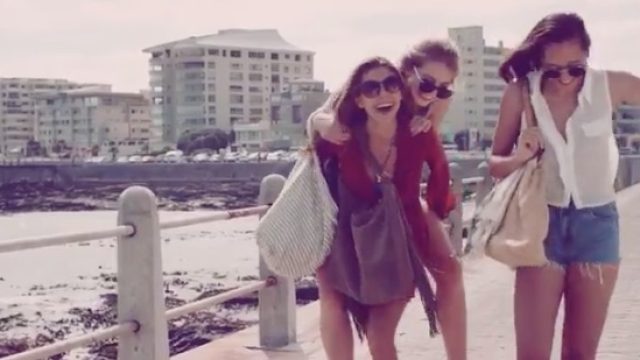 Dating apps are good for finding romantic relationships—whether it's for forever, long term, short term, or really short term. But what about people who are looking for relationships, but ones without the benefits. You know… friendships. Because we all know finding friends as an adult can be really challenging.
Bumble is helping with that challenge with Bumble BFF, where you can now "swipe right" for friendship. The new BFF mode will help females find other likeminded female friends. And the same goes for guys.
"We've helped you find love, now it's time to find a bestie," a video the company released offers. A bestie date sounds like the most perfect date/non date.
BFF mode will restrict people from seeing other people of the opposite sex to limit misuse, but that part is a little confusing, because many people romantically date members of the same sex… and besties can be of the opposite sex. We think users should be able to choose. But users will be asked to specify whether they're looking for friends, dates or both when using the app. So everyone who shows up in the BFF section will have chosen friendship rather than just dating.
Bumble is not the first company to offer a friendship option, but it's the first time an app is offering the "swipe right" for friendship option. For people using the app for both romance and friendship, they'll see their friendship conversations in green, while conversations from potential dates will be in yellow.
BFF mode can be activated from the setting section and is available now.