Can we talk about how "It" bully Patrick Hockstetter (Owen Teague) is super attractive?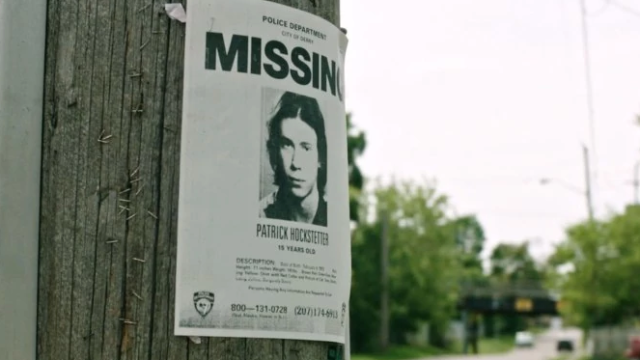 Believe us when we say that Patrick Hockstetter is not a cool guy. He's actually really bad, and we know that! But one cannot deny the fact that Hockstetter from 2017's It is a looker.
It makes us feel better that we are not actually talking about Hockstetter, but instead, are talking about Owen Teague, who plays the psychopathic bully in the new adaptation of Stephen King's classic horror novel. And from what we can gather, real-life Teague is nothing like his It character, and boy is that a relief.
At only 18, Teague has built himself an impressive acting resume. If he wasn't already on your radar from his work as Nolan Rayburn on Netflix's Bloodline, then his role in It will certainly make you keep an eye out for him in the future.
https://www.instagram.com/p/BYO9RqQHDDP
Teague has also appeared on several television shows like Bones and Black Mirror, and even played little Mitch in CollegeHumor's 2013 web series, CAMP.
See if you can pick him out. Hint: He has blonde hair this time around!
https://www.youtube.com/watch?v=Z4OYFodsr6U?feature=oembed
It really confuses us when movie villains are played by attractive actors. We feel so conflicted in hating them but crushing on them at the same time. But we can't help it if the bad boy looks good. It's not our fault!
Just look at him. Can you blame us?
https://www.instagram.com/p/BZJk1WxFlyP
https://www.instagram.com/p/BP5juowB-1E
https://www.instagram.com/p/BPbh270B3Pe
Well, just when we thought we didn't have a #ManCrushMonday, Owen Teague showed up and delivered. We can't wait to see what he gets up to post-It, and even though we fell for him at his worst, we're looking forward to seeing what Teague looks like at his best.