Build-A-Bear just introduced a Charmander plush, and we want it more than anything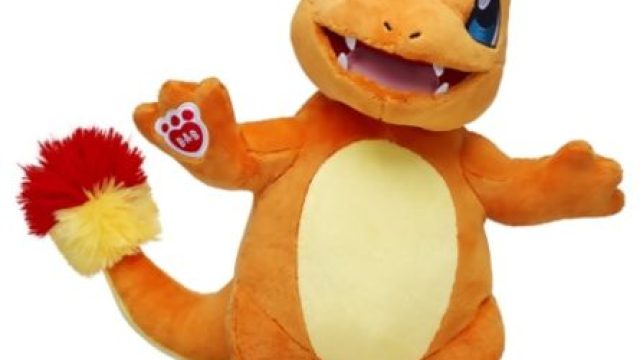 Going into Build-A-Bear as an adult is definitely a weird experience (that is, if you don't have kids.) But suddenly, we have an incredible excuse to go in and buy ourselves a well-deserved plush. It was just announced that starting tomorrow, Build-A-Bear will introduce a Charmander plush to their in-store collection, which will definitely help in your journey to "catch 'em all."
Charmander is, let's just say, one of the cutest Pokémon around — and while we have love for Charmeleon as well (bad attitude and all) we still kind of think he evolves a bit too soon in the television show.
But thanks to Build-A-Bear, we'll have him in cuddly form forever.
So, now that we all know you're totally getting the Charmander plush, here are some of the details:
Build-A-Bear is currently offering a deal online, where you can buy the Charmander plush, alongside two outfits — a Great Ball hoodie and a Lucario hoodie — and a special Pokemon card, in one bundle. This offer is pretty compelling, since, uh. Just look.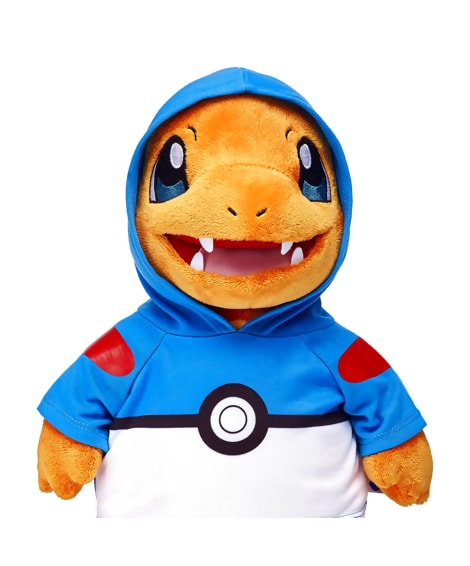 Behold, it's the cutest thing we've ever seen before.
However, the bundle goes for $61 — which we admit, is a lot of cash. If you're just looking for the plush itself, have no fear — it'll be available in stores starting tomorrow, and is equally cute.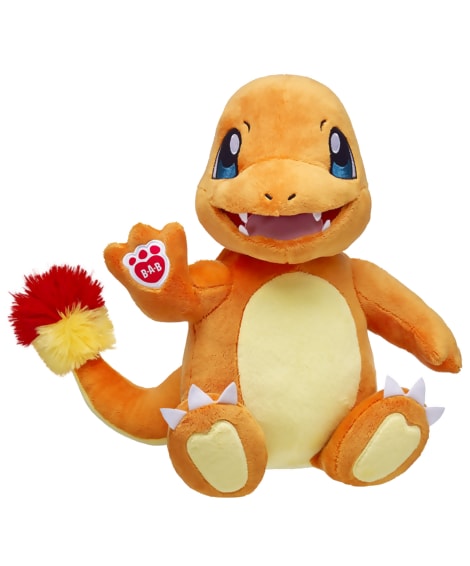 Sadly, there doesn't seem to be any kind of 2-for-1 deal — so, forget about the excuse of "buying one for your niece, and oops! There's an extra." There's nothing wrong with an adult buying a stuffed animal. Especially this stuffed animal.
For the online deal, you'll want to grab it while you can, as supplies are limited. For the in-store Charmander, you can have yours personally stuffed, loved, and wished upon at any Build-A-Bear tomorrow. (And if you think he needs a companion, they still have Pikachu in stock as well!)